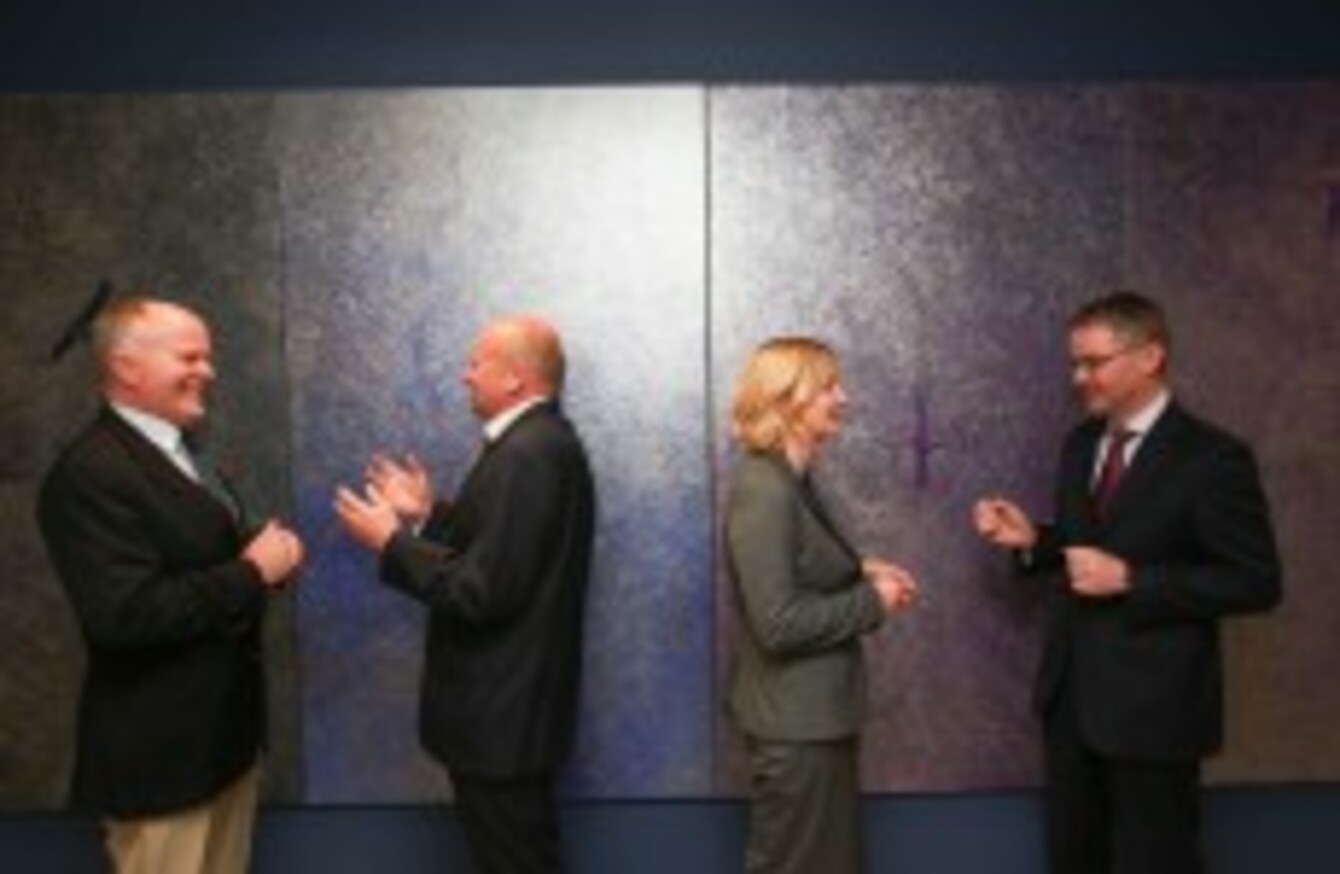 Sprechen Sie Deutsch? Gerry Bunyan, Liebherr Ireland; Ralf Lissek, Trade Commissioner for Germany in Ireland; Sonja Hyland, DFA; Adrian Burke, Head of A&L Goodbody German Group
Sprechen Sie Deutsch? Gerry Bunyan, Liebherr Ireland; Ralf Lissek, Trade Commissioner for Germany in Ireland; Sonja Hyland, DFA; Adrian Burke, Head of A&L Goodbody German Group
A LAW FIRM in Ireland has become the first to set up a dedicated 'German Group'. A&L Goodbody has said that the new department was a response to the "significant" number of German firms with which it has been doing business both here and in Germany.
The new Group will include legal experts who speak fluent German and who "devote a significant amount of their time working in Germany".
A&L reckons that about 300 German companies have set up business in Ireland, that they employ around 20,000 people. Conversely, says the firm, Irish companies employ around 10,000 people in Germany. Germany is Ireland's biggest trading partner on the European continent (ie, excluding the UK) with Ireland exporting a total of around €12.5bn of goods and services there.
Adrian Burke, head of the new A&L Goodbody German Group, said:
A significant number of Irish-owned companies are actively pursuing growth in Germany with exports to the country rising in excess of 20 per cent last year. Our German Group will support these companies with a full range of legal services, spanning a number of specialist practice areas and industry groups.
The firm has recently set up offices in Palo Alto, California and has expanded its offices in New York and London.