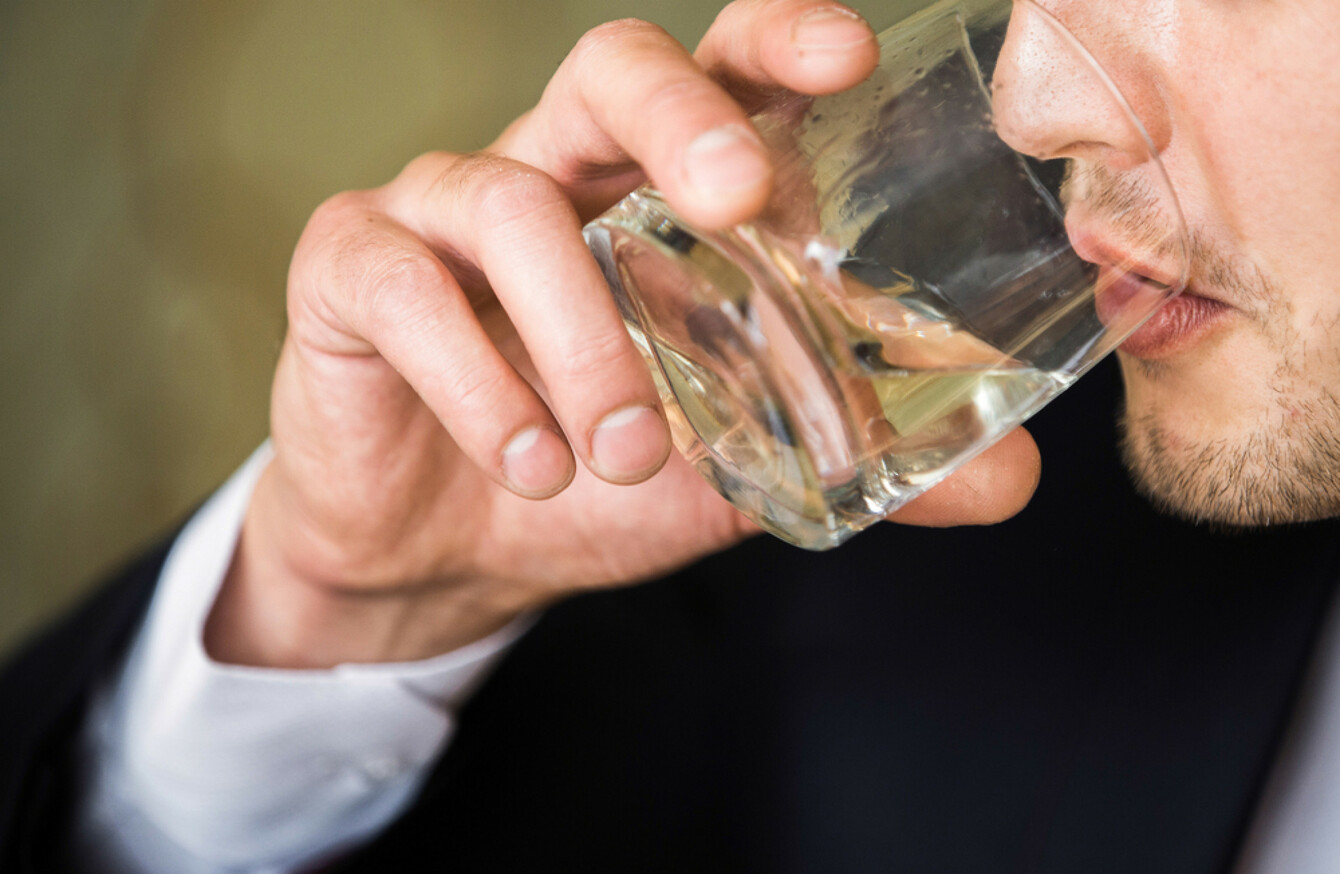 Image: Shutterstock/Scharfsinn
Image: Shutterstock/Scharfsinn
CHRISTMAS DAY IS one of only two days in the calendar year where pubs shut in Ireland, but that doesn't mean alcohol is absent from the season's festivities.
Sales in off licences and supermarkets in the run-up, advertising on TV and billboards, the 12 pubs of Christmas – there's an abundance of alcohol in Irish life at Christmas life.
Around 7,500 people enter treatment for alcohol use every year. But, for all of those seeking help and their families, Christmas can be an exceptionally trying time of year.
Regina Liepe is a senior counsellor at the Stanhope Centre in Dublin. She told TheJournal.ie that Christmas can be a "very, very difficult" time for problem drinkers and their families.
She said: "You have the active drinker, the drinker in early recovery, and then the family involved too.
There's a huge increase in tolerance for drinking at this time of year. People letting their hair down, and the kind of romantic advertising that gets shown.
"The hidden harm"
For many, drinking alcohol is not necessarily a problem but, according to figures from the Health Research Board, harmful drinking is very common in Ireland. In 2013, it said that at least 75% of all of the alcohol consumed was consumed during a binge drinking session and over half of drinkers do so in a "harmful way".
Those same stats said that there were between 149,300 and 203,897 dependent drinkers aged between 18 and 75 in Ireland.
Alcohol has also been pinpointed as a significant contributory factor in many cases of child neglect. It is a factor in many assaults, in the vast majority of public order offences, and can worsen mental health difficulties.
Liepe said that for someone who is in the early stages of recovery, Christmas can be a particularly stressful time.
"It's tough being sober at Christmas," she said. "And it's really the hidden harm – so many family members who are affected – that builds up for the whole month of December.
While the rest of us are looking forward, they're feeling the dread and the anxiety. Maybe it's the memory of last year. And then you can have children in the midst of that, feeling different to their friends in the run-up to Christmas.
Liepe said that, over the past few years, she has seen more and more young people come into access the services at the Stanhope Centre.
"We are one of the few services that run for people with problem drinking and for the people affected by someone's problem drinking," she said. "We take it as seriously as the drinkers with a variety of services."
The centre offers individual counselling, family therapy and couples therapy, and there will be staff manning the phones to deal with queries and help people over the Christmas period.
"We see the trends in the alcohol world mirrored in the treatment world," she said. "People are coming in younger and younger with problems. We get people in their early-20s coming in now and that would have been unheard of a decade ago.
We still have a long way to go to treat alcohol problems the same way as diabetes, for example. If a young person was diagnosed with diabetes they'd go tell their family. There's still a shame and stigma around alcohol abuse in this country.
Long-delayed
The prevalence of alcohol abuse in Ireland today comes against the backdrop of long-delayed legislation that would attempt to limit the amount of harm done by alcohol in this country.
The Public Health (Alcohol) Bill would introduce restrictions on advertising, new labelling provisions, and minimum-unit pricing to alcohol products.
#Open journalism No news is bad news Support The Journal

Your contributions will help us continue to deliver the stories that are important to you

Support us now
It was initially introduced in 2015 but, heading into 2018, it still has not been enacted. Extensive lobbying and government inaction has delayed the bill thus far.
Addressing the Seanad in November, Minister for Health Simon Harris put forward his case for why the Bill is so badly needed.
He said: "The more we drink, the higher our risk of developing life-changing illnesses such as alcoholic liver diseases or alcohol-related cancers. We can no longer ignore the evidence or the risks.
This Bill contains a suite of measures but they are not designed to change a culture overnight, which is impossible. Their aim is to raise awareness among all of us about the risks associated with the misuse of alcohol and to implement practical changes to protect our children and all of our citizens.
Taoiseach Leo Varadkar also had this pointed remark in the Dáil for why it was taking so long to enact the bill.
He said: "The Government anticipated it would complete all Stages in the Seanad and, hopefully, be introduced into the Dáil before the recess but, if that is not to be the case, we expect it to be concluded early next year.
The deputy will appreciate the government has a majority in neither the Seanad nor the Dáil. If it did, much more would be done much more quickly.
Facing into a Christmas that will be a problem for many, Liepe said that reaching out for help is the most important step for someone who has issues with alcohol.
"We all have a responsibility to help people. Addiction doesn't care. If it can get a grip on you, it will," she said.
For some drinkers, they could reach a crisis moment this year. They'll realise something is going wrong here. A Christmas crisis could bring them to us in January. There's help and support for everybody out there.
The HSE's Drugs and Alcohol helpline can be reached at 1800 459 459. The Stanhope Centre can be contacted on 01 677 3965 or 01 677 9447.