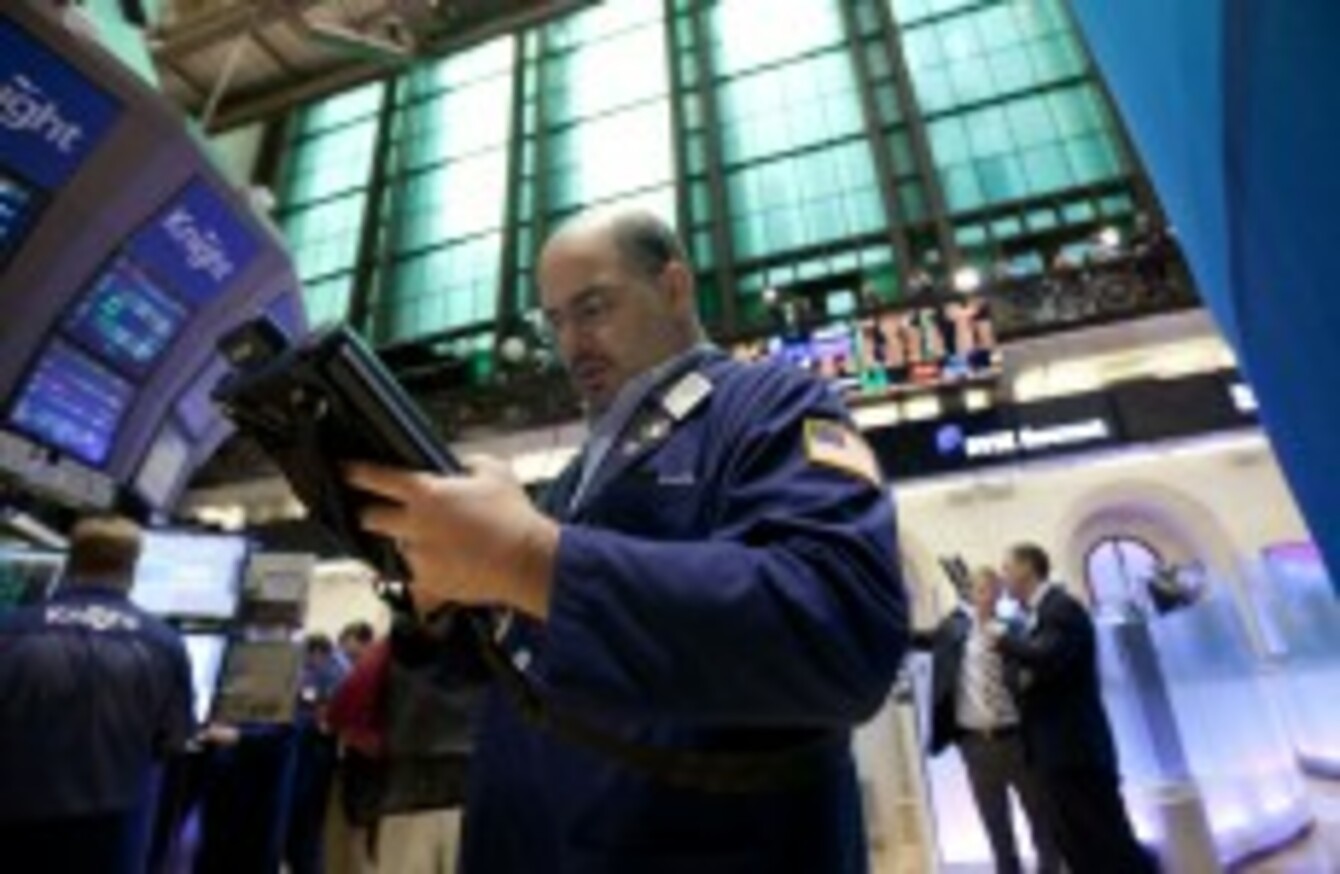 Image: Jin Lee/AP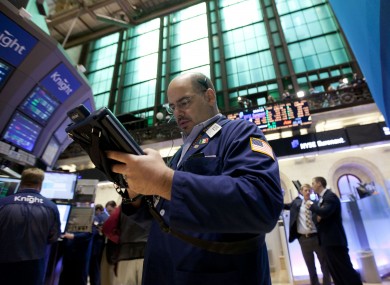 Image: Jin Lee/AP
AMERICAN STOCK MARKETS look to have turned a corner and put an end to a torrential week of falling prices, with all the major markets in the US showing steady gains ahead of an expected announcement from the Federal Reserve.
Having recorded one of its worst days in history yesterday – dropping 632 points to fall below the 11,000 threshold – the Dow Jones was up by 1.5 per cent as it reached 1pm in New York and eyes turned to the Fed.
The NASDAQ was up 3.16 per cent – also putting an end to a series of steady losses – while the S&P 500, which includes shares traded in both the NASDAQ and on the New York Stock Exchange, was up by 2.3 per cent.
European markets also had a fruitful afternoon: in Dublin, the ISEQ index gained almost 3 per cent to close at 2,466.35, while London's FTSE 100 closed up 1.9 per cent – the first time in five days that it had ended on positive ground.
In Paris the CAC 40 gained 1.6 per cent, though Frankfurt's DAX index left a blot on the European board by falling a further 0.1 per cent. Germany's main index has now dropped 19 per cent of its value in the last fortnight.
With many markets moving into positive territory, more eyes turned to the bond markets where the ECB's unusual action of buying Spanish and Italian bonds continued to make a positive dent in those countries' debt issues.
Spain would now be expected to pay just over 5 per cent interest for a 10-year loan, while Italy would be asked to pay 5.17 per cent – both rates dramatically off their peak of last Thursday, when both seemed set to be priced out of the markets.
There was bad news elsewhere, however: the US, having pared back its cost of borrowing yesterday, saw the yield on its 10-year bonds slide out to 2.36 per cent, the same price as Germany will now pay, while French borrowing also became more expensive.
Ireland, which is not participating in the bond markets at present because of its EU-IMF deal, saw the hypothetical cost of a 10-year loan fall to 9.5 per cent – its lowest price since April 15.
In the currency markets, the Euro gained against both the US dollar ($1.4242) and Sterling (£0.8975) but fell against the Yen (109.89), which has continued to rise despite Japanese efforts to devalue it.
Markets will now turn their attention to the actions of the Fed, which is expected to formulate some sort of decisive plan to avoid a double-dip recession in the wake of the S&P debt downgrade and the problems that may cause.