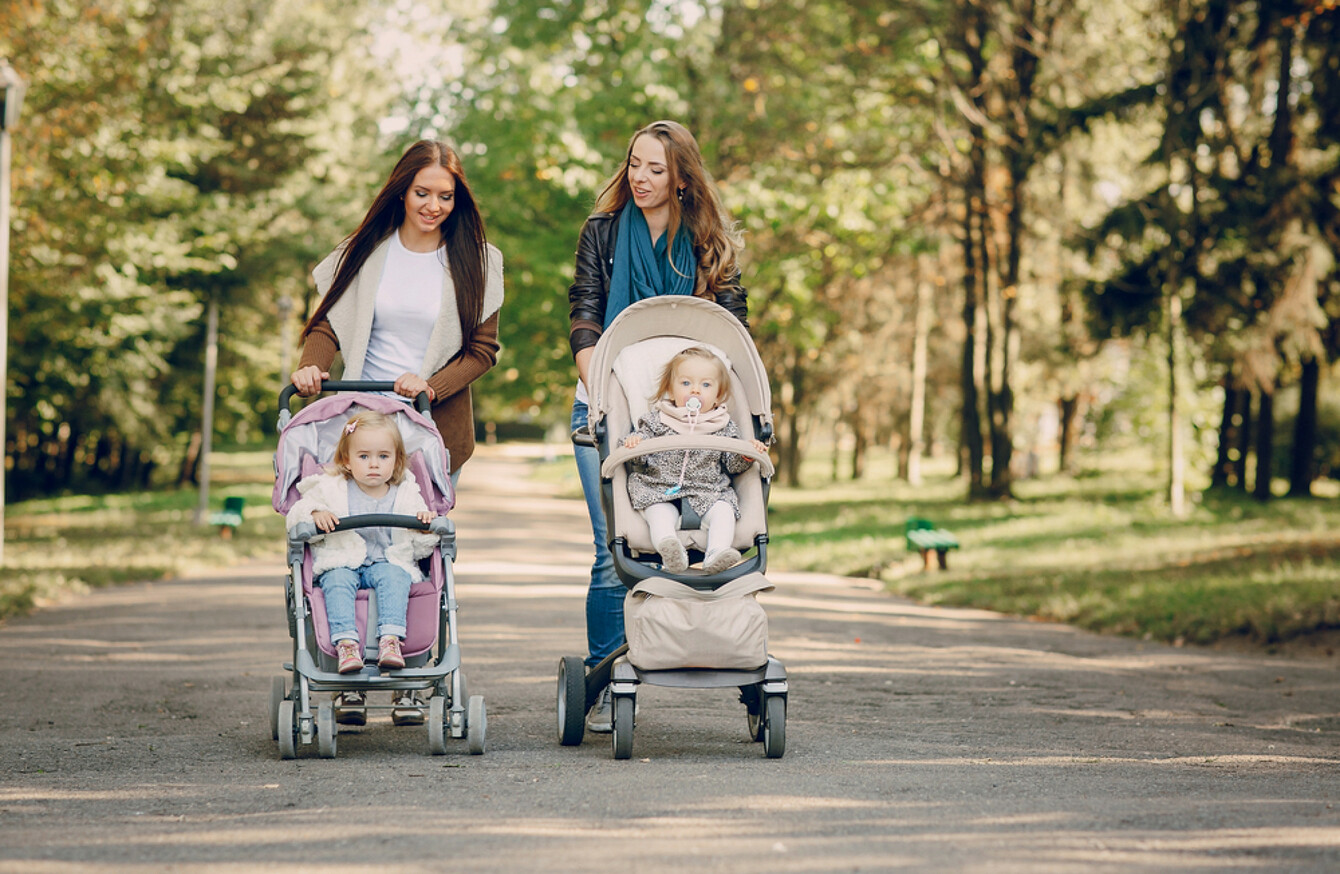 Image: Shutterstock/Oleggg
Image: Shutterstock/Oleggg
'FIND A SUPPORT network.' As a new parent, you're told time and time again that the most practical, most reassuring advice will come from your fellow mums and dads. 
But what if you can't tap into that so-called network, despite your best efforts? Is finding your mum (or dad) tribe really all it's cracked up to be?
Each week in our series, Am I Being A Bad Parent?, we hear from a reader who can't figure out if they're on the right track with a parenting choice, or if they've gotten something 100% wrong. To get a balanced view of the situation, we put the dilemma to a group of Irish parents, keeping things anonymous to encourage honest answers. 
This week, one new mum is asking if she should be trying harder to make parent friends, despite having a hatred of small talk.
We're always on the lookout for new dilemmas, by the way. If you have one, let us know anonymously in our survey here.
This week's dilemma
Am I being a bad parent… by not having enough 'mum friends'? My son was born in June of this year. I have plenty of close friends but was the first of us all to have kids. So I'm having to try and make parent friends, but I'm really bad at it. I've gone to some parent and baby groups but I'm desperate at small talk. I was texting another mum I met at one of the groups, for a few days, but she then just stopped replying. It's like dating! Do I really need mum friends? Am I being unreasonable to want to give up?
Our anonymous readers' responses
No, you're not being unreasonable, but don't give up. Parent and baby groups can be intimidating, so take it person by person rather than feeling like you have to get in with a large group straight away. Try hitting up one of those groups again and just chat to the person beside you. Start with 'My kid is doing this (insert your own challenge), is yours?' There is nothing more binding than a shared parental hardship, especially in the early days.
Oh, and ask a few parents at the next group you attend if they fancy setting up a WhatsApp group to swap tips on all things babies – you will find that an easier and less pressurised way to build up contact and familiarity through a common focus. 
Yes, you're being a bit unreasonable, because it's worth the effort in the end. In our case it took a while for us to realise how few other parents we knew, and how much we got out of spending time with parents of kids of a similar age to our own. When this happened we more or less set out to befriend other parents. I agree that it is exactly like dating, except more complicated. If the local mum-and-baby groups are desperate, there may be other avenues – reaching into a wider friends-of-friends social circle for example, or getting in touch with old contacts.
No, you're not being unreasonable. I didn't really make new "mum friends" until my kids got to playschool age. That's the age where you're beginning to arrange playdates for your kids. Then you're swapping numbers and communicating about your kids naturally and it all gets a little easier. But if your motivation right now is that you'd just like some company because you're at home with a small baby and feeling a little isolated, then it's perhaps a good idea to plug away and keep going to mother and baby groups and the like until you click with somebody.
#Open journalism No news is bad news Support The Journal

Your contributions will help us continue to deliver the stories that are important to you

Support us now
So what's the final tally? Is our reader being unreasonable? 
No – 2
Yes -1 
Tell us your thoughts in the comments! Have a dilemma you'd like to share? Let us know anonymously in our survey here. 
Want to win a night of magical family fun at Dublin Zoo's Wild Lights? Enter here – and don't forget to subscribe to our weekly Family Newsletter below!