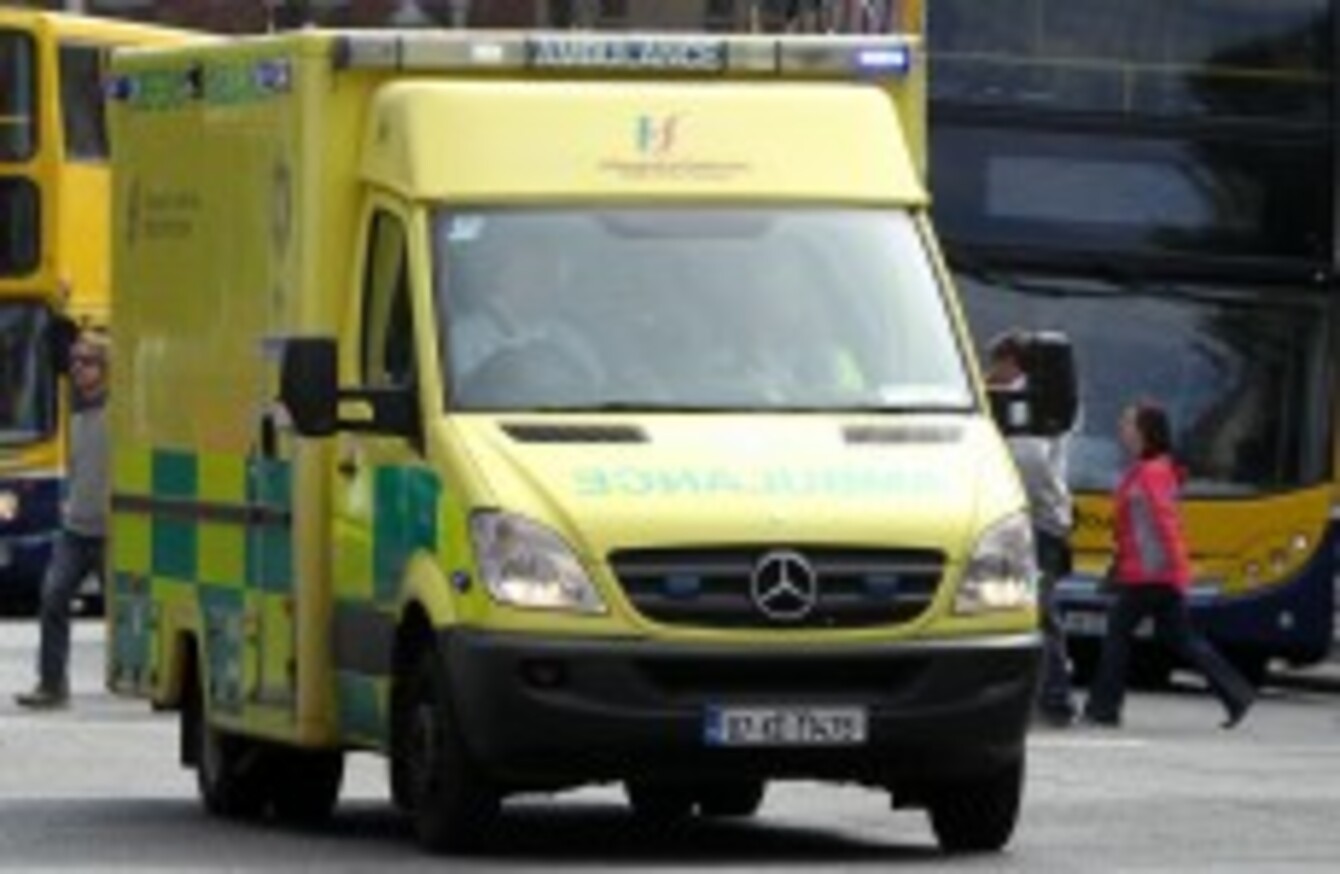 Image: Sam Boal/Photocall Ireland
Image: Sam Boal/Photocall Ireland
THE NATIONAL AMBULANCE Service (NAS) has confirmed that an ambulance transferring a patient from Our Lady of Lourdes Hospital Drogheda to St James's Hospital Dublin broke down on the way last Saturday.
It is understood that the ambulance was carrying a patient who was on life support. The NAS said the crew reported that the ambulance had lost power on the M1 motorway at 4.48pm on Saturday.
In a statement, it explained that "ambulance control immediately dispatched an emergency ambulance to assist".
This second ambulance arrived at 5.01pm and left the scene within ten minutes for St James' Hospital.
The NAS said "it is not aware of any complaints about this incident from either hospital".
The NAS is not in a position to comment on the patient's condition.The ambulance involved is currently out of service but is expected to resume service shortly.
This follows another break down ten days earlier when an ambulance crew and their patient were forced to flee the vehicle after it caught fire. No one was injured in the incident but the HSE said there would be an investigation.
A paramedic working in the region said they were "very concerned" about the situation. They said paramedics are "being forced to drive very old ambulances with huge mileage on them."
"Something bad is going to happen very soon", they added.
In its statement about the incident, the NAS said it has a "robust service and maintenance programme in place" and considers the safety of its patients, crew and the public at all times.