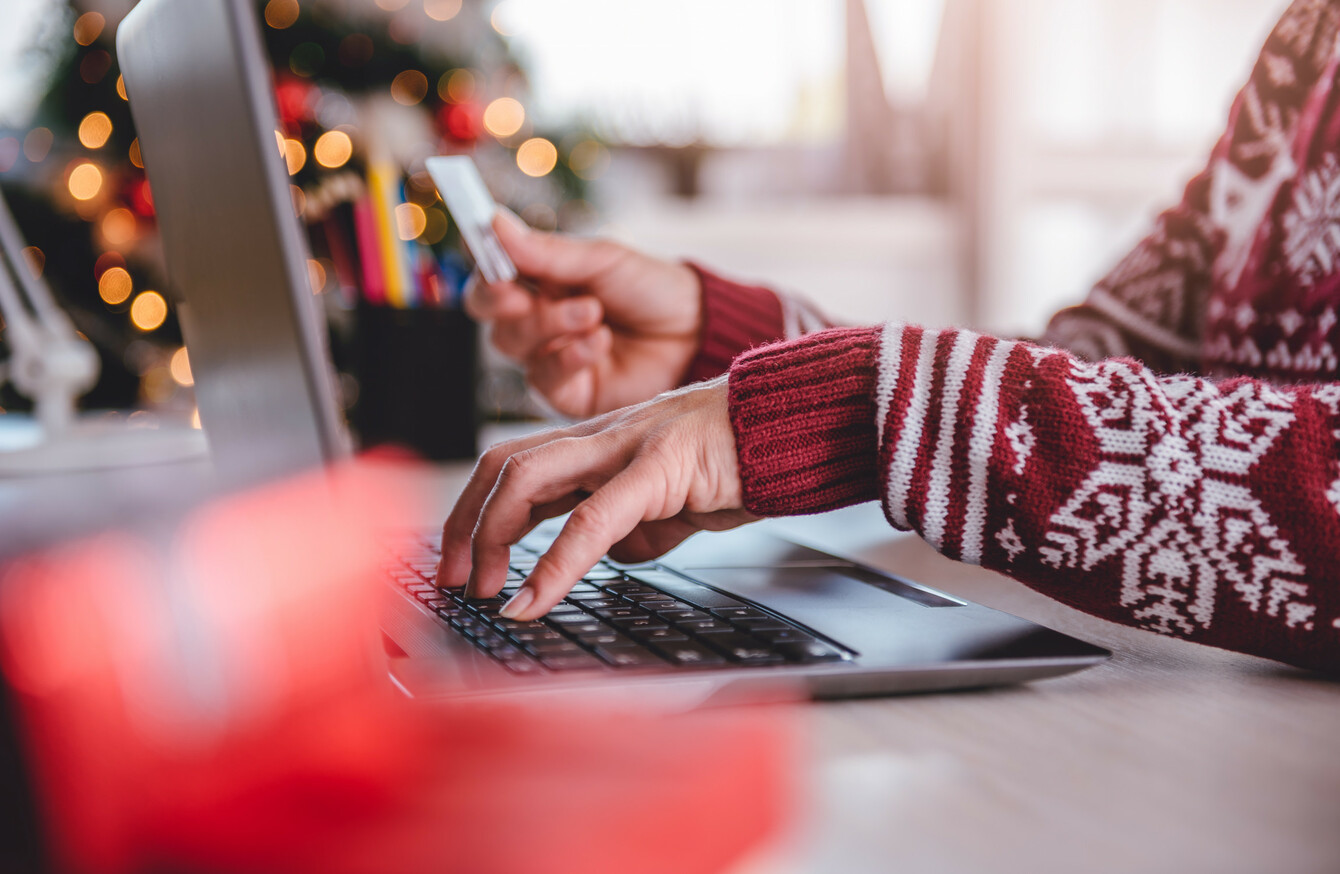 Image: Shutterstock/Zivica Kerkez
Image: Shutterstock/Zivica Kerkez
"LOOK FOR COMPANIES that you're familiar with and you can trust."
That's the number one tip from money expert Kel Galavan (@MrsSmartMoneyHQ) when it comes to shopping online safely this Christmas. 
Maybe you've been waiting for your favourite store to offer a discount code before you make a big purchase, or you saw the perfect gift for a pal in an Instagram ad. You might even just want to skip the queues in-store and shop from the sofa. But, before you buy, how can you be sure your money and your data will be safe?
Whether you're a regular online shopper or only make the odd purchase, it's important to always be cautious when you're entering your details, says Kel.
Aside from having a complex password for each of your online accounts (a mix of uppercase, lowercase, special symbols and numbers is a good rule of thumb), there are a few steps you can take to ensure your data – and your money – stay safe when you're shopping online.
From what to look out for on a website you're buying from to monitoring your card activity, find some expert tips for safe Christmas shopping below.
Pay attention to a website's URL
If you're shopping online, there are two key ways to ensure the website you're using is secure, says Kel. "Basically, the website needs to have 'https' at the start of the URL. If it's just 'http', avoid it. What that means is that it's protected, and it's able to take payments safely. If that 's' is missing, it's not protected and there is a chance that your data could be stolen."
Going "hand in hand" with this, she says, is the lock symbol in the top left side of the search bar. "Look for the two of those to know that the site is able to take payments safely. They're absolutely critical when buying off any website. Any website worth their salt will have them."
Do your research on the company
With those two tips in mind, Kel recommends going another step further when you're buying from a new website for the first time, or if you're buying from an advertisement you've seen on social media. 
"Use trusted websites where possible," she says. One way to do this is to see if the company has a good rating on a consumer review website like Trustpilot, and if the Trustpilot symbol is present on the website you're visiting.  
"Scroll to the bottom of the website and look for the Trustpilot symbol. It'll have a rating from zero to five. Obviously you want it to be as close to the five stars as possible. The sites who want to do well and be here long time, they generally are signed up to Trustpilot."
Regularly check your card statement
If you're making many online purchases from multiple sites in a short space of time – like on Black Friday or the run up to Christmas – Kel advises "keeping a really close eye" on your statement. "That way, you can contact your card provider quickly if you see anything suspicious and they can block future transactions.
"If a suspicious company has your card details, there's nothing stopping them putting through more than one transaction if you don't notice it first." 
Be wary of scam texts, emails and calls
Earlier this year, Gardaí issued a warning following an increase in text, email and phone call scams. While you might be expecting updates on purchases you've made, Kel recommends only using the website you've ordered from to see your item's shipping progress, rather than risking clicking into an unofficial link and having your data stolen.
If you'd like to be super organised, this trick could be one to try: "Keep track of the things you buy online in a notebook, how much they are and what company they're being shipped with. At least, then, you'll know what to expect." 
Avoid saving your card details online
As regular online shoppers will know, many websites include the option to save your card details when you enter them at checkout. While it can be convenient to have your card details saved on a site – especially if you shop there regularly – Kel's advice is to avoid doing this. 
"Don't tick the box to save your card details for later," she says. "I'm not a fan of that. Because if the website itself gets hacked, that's your details gone. It's a little bit of extra work putting them in each time, but at least you're not leaving your card details in an extra place where they can be vulnerable."
With this advice in mind, you can rest easy while buying online this festive season, whether it's gifts for friends and family.. or a treat for yourself. 
If you'd like to shop smarter and safer this Christmas, get the credit card that's right for you from An Post Money. The An Post Money Classic card has Ireland's best balance transfer offer with 0% interest on credit card Balance Transfers for 12 months.* Or check out the An Post Money Flex card for our lowest rate on purchases.**  
* Information correct as of 15th November 2021 and not subject to salary restrictions, source CCPC.ie. Standard variable rate of 22.9% APR will apply once the balance transfer promotional period ends. 22.9% APR assumes that you draw your entire credit limit in one transaction using your card for a period of one year, and repay in 12 equal instalments, the principal plus the respective interest amounts (if your credit limit has not yet been finalised, we have assumed that it will be €1,500), and Government stamp duty of €30 on the card is charged, the total amount you would have to pay would be €1,666.50. Cost of credit €136.50.
** Rate is based on your financial profile and credit history.
® Mastercard is a registered trademark, and the circles design is a trademark of Mastercard International Incorporated.
Avantcard DAC trading as Avant Money is regulated by the Central Bank of Ireland. An Post acts as a credit intermediary on behalf of Avantcard DAC, who provide loan and credit card services and facilities.
An Post trading as An Post Money is authorised as a credit intermediary by The Competition and Consumer Protection Commission.