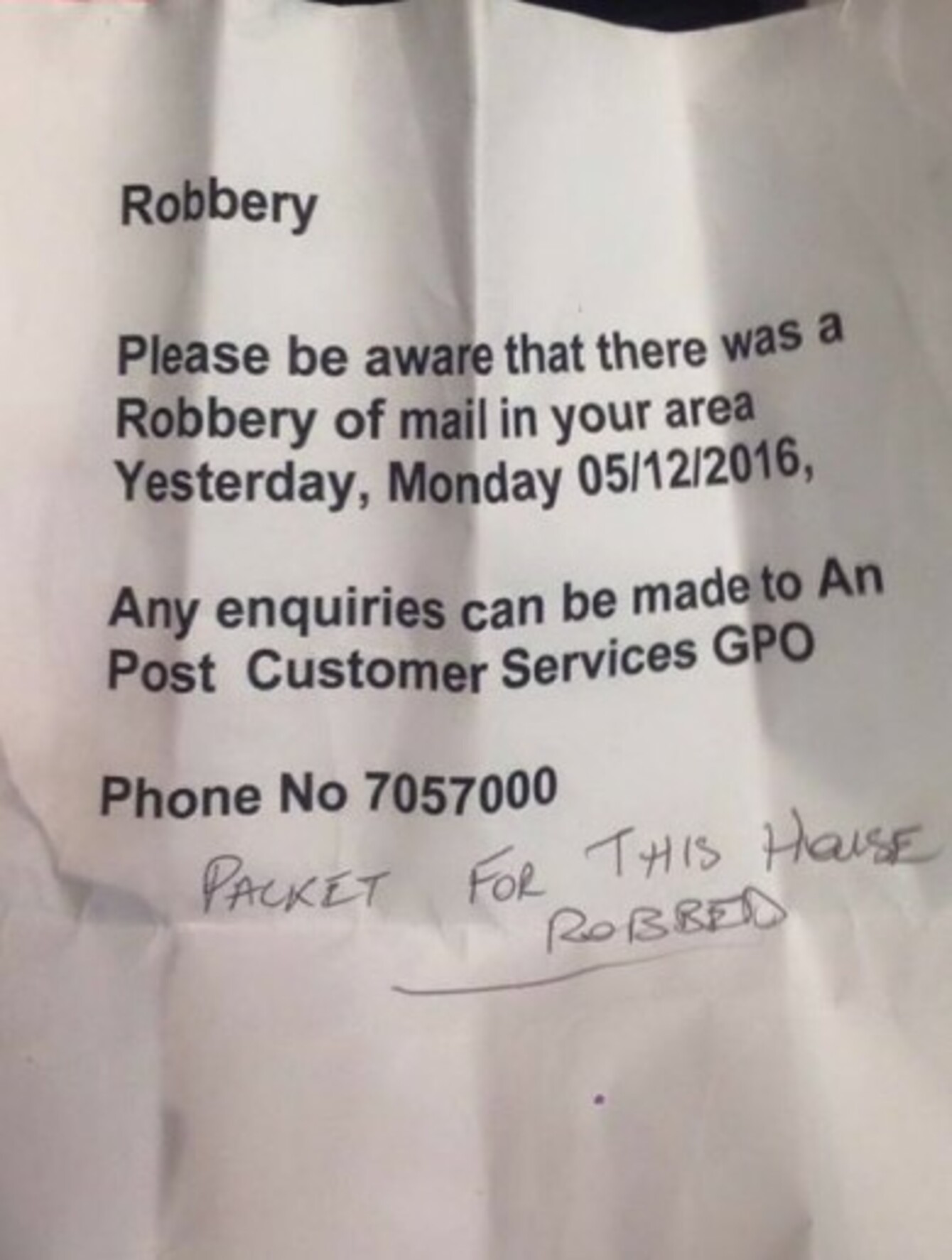 A NUMBER OF people have had Christmas presents stolen after thieves targeted three postal deliveries in west Dublin.
The incidents, which all occurred around the Ballyfermot area of Dublin, happened at the start of this week.
One one occasion, packages and mail were robbed from a postman's bike while he was on his rounds in the Cherry Orchard area.
In another incident on the Ballyfermot Road, an amount of mail was stolen.
A van, belonging to An Post was also broken into in the area. However, in that case, the thieves made off with "a bag full of bags" and were unable to steal anything of value.
Thefts
Gardaí are investigating the incident and it is understood they are looking for the same group of people for all three robberies.
An Post sent letters to homes in the area explaining what had happened and to get in touch with them as soon as possible if they had any queries.
A spokesman for An Post said its staff have been warned to be wary of suspicious situations and that it regrets people have had their mail stolen.
He said: "What we want to say to everyone in that area is to call us on 01 7057600 if they think they may have had some mail stolen. It is deeply regretful that this has happened.
In one of the cases, gardaí were able to restore most of the items. We do our best to secure your mail. It is very regrettable that this happened. We have instructed our staff to be extra vigilant.
"We are urging the public to get in touch with us with any queries they may have, especially if they feel they have been a victim of this theft."
One woman told TheJournal.ie that she had received the letter through her door.
She said: "The items that were stolen from me were Christmas gifts. An Post were very unprofessional when dealing with this matter putting this random looking note through my door and leaving me on a customer service waiting line on phone for a half hour.
"Basically someone robbed parcels from An Post and people will be left with gifts or refunds for the Christmas season."