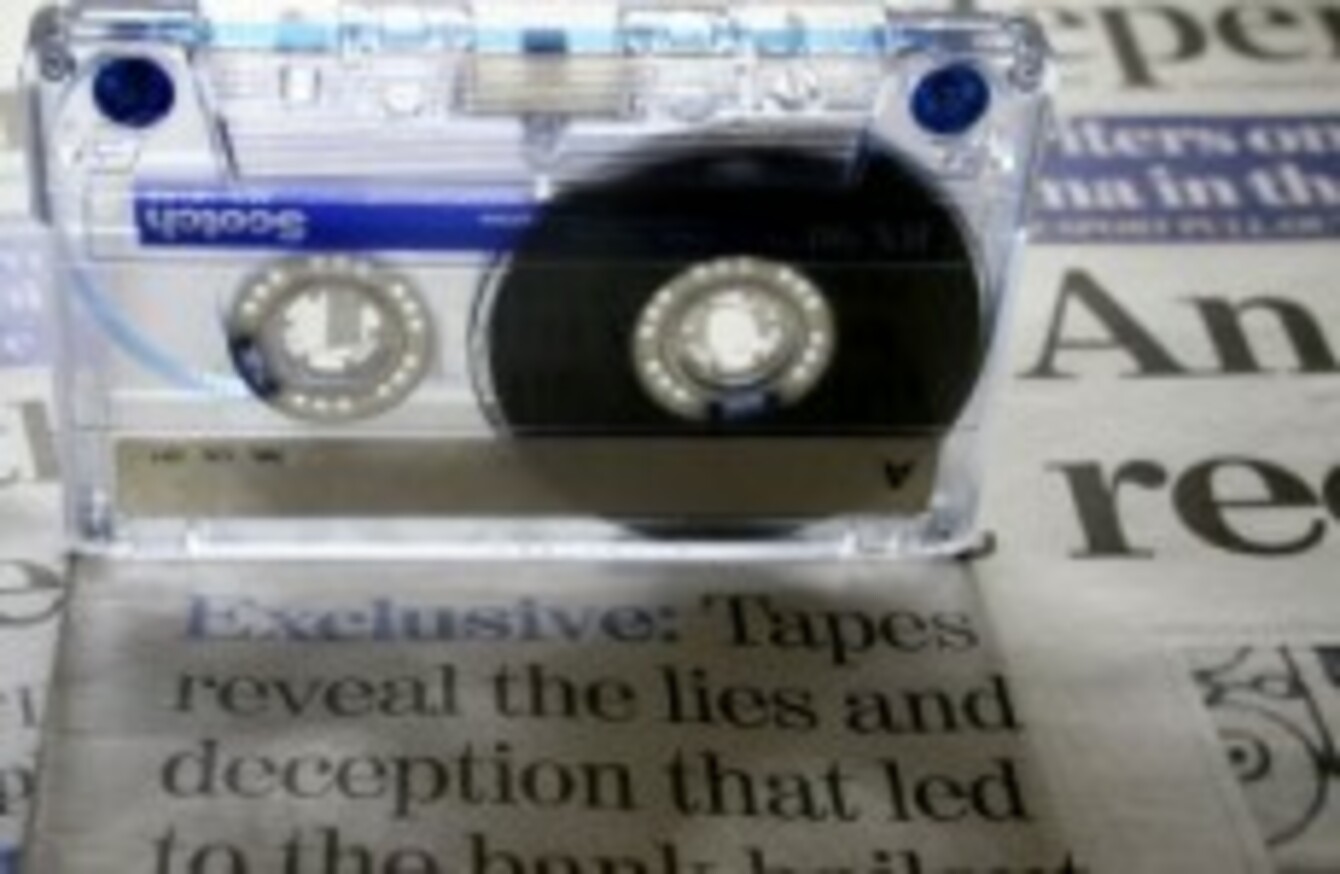 Image: Niall Carson/PA Wire/Press Association Images
Image: Niall Carson/PA Wire/Press Association Images
THE CENTRAL BANK has said it will not be making any further reports to authorities as a result of the material contained in the Anglo Tapes.
The recordings of bank executives' phone conversations caused huge public uproar when they were published by the Irish Independent during the summer.
Amongst the many public revelations was the quote from Anglo's then head of capital markets John Bowe which showed the institution was attempting to mislead the Central Bank in the days leading up to the bank guarantee.
Bowe was recorded as saying: "That number is seven [billion euros] but the reality is we need more than that. But you know, the strategy here is you pull them [the Central Bank] in, you get them to write a big cheque and they have to keep, they have to support their money, you know".
In a statement this afternoon, the Central Bank says it has carried out a review of the issues raised as a result of the recordings, and decided no further action is necessary:
The tapes raised concerns that Anglo may have deliberately misrepresented its financial position when it sought financial support from the Central Bank in 2008. The Central Bank has examined Anglo's interaction with the Central Bank at the time in relation to this matter.
The statement goes on to say that no new issues have come to light as a result of the publication of the tapes "that relate to suspected criminal offences having occurred" and that as a result "the Central Bank does not intend, and is not required, to make any further statutory reports of suspected criminal offences to An Garda Síochána or the Office of the Director of Corporate Enforcement in relation to this matter".
The investigation into the toxic bank being carried out by the Garda Bureau of Fraud Investigation and the Office of the Director of Corporate Enforcement (ODCE) was launched in 2009 and is ongoing.