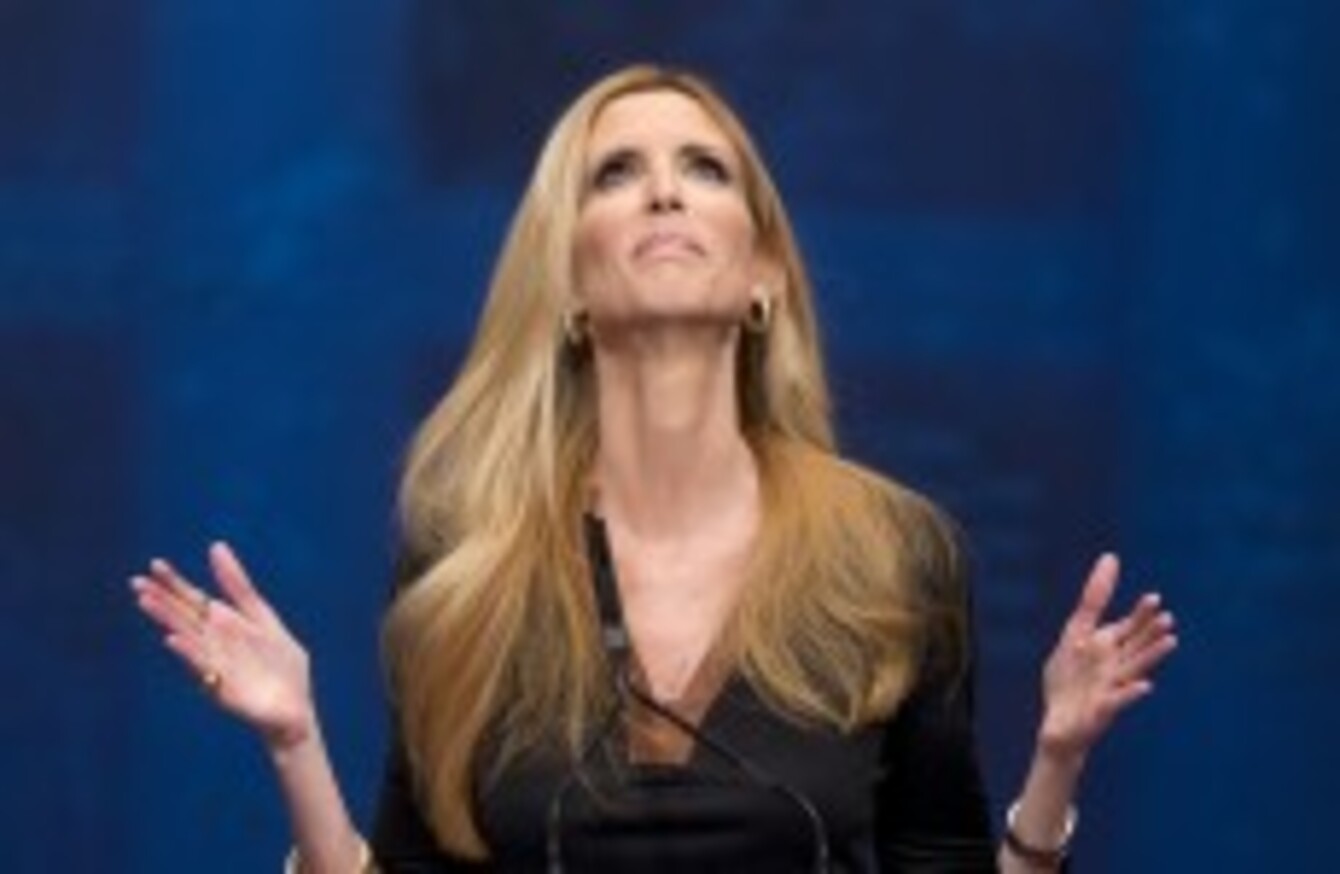 Ann Coulter
Image: AP Photo/J. Scott Applewhite
Ann Coulter
Image: AP Photo/J. Scott Applewhite
IT ISN'T UNKNOWN for insulting comments to be thrown around in the heat of a political debate, particularly when that debate is the final in the US presidential race.
But even seasoned commentators were horrified by the tweet issued by prominent conservative columnist Ann Coulter in the immediate aftermath of Monday night's debate. It hardly bears repeating but to give some context, she referred to Barack Obama as a "retard" in the offending tweet.
And offend it did – the tweet occupied plenty of US and international news headlines the morning after the debate. Coulter made it doubly offensive by continuing with use of the word later on Tuesday.
The best response to Coulter's comments has not come from another politician, from news outlets or other commentators. It has, instead, come from a source more qualified than most to understand the impact of her words – and most justified to be offended by them. This guest post on the Special Olympics blog – by an athlete called John Franklin Stephens – had been going viral in the last eight hours.
This is the opening volley from that post:
Dear Ann Coulter,

Come on Ms. Coulter, you aren't dumb and you aren't shallow.  So why are you continually using a word like the R-word as an insult?

I'm a 30 year old man with Down syndrome who has struggled with the public's perception that an intellectual disability means that I am dumb and shallow.  I am not either of those things, but I do process information more slowly than the rest of you.  In fact it has taken me all day to figure out how to respond to your use of the R-word last night.

I thought first of asking whether you meant to describe the President as someone who was bullied as a child by people like you, but rose above it to find a way to succeed in life as many of my fellow Special Olympians have.
You should read the entirety of this powerful post here.
It ends with an invitation for Coulter to visit the Special Olympics in full swing. We'll have to wait and see if she will take John Franklin Stephens up on that generous invite.