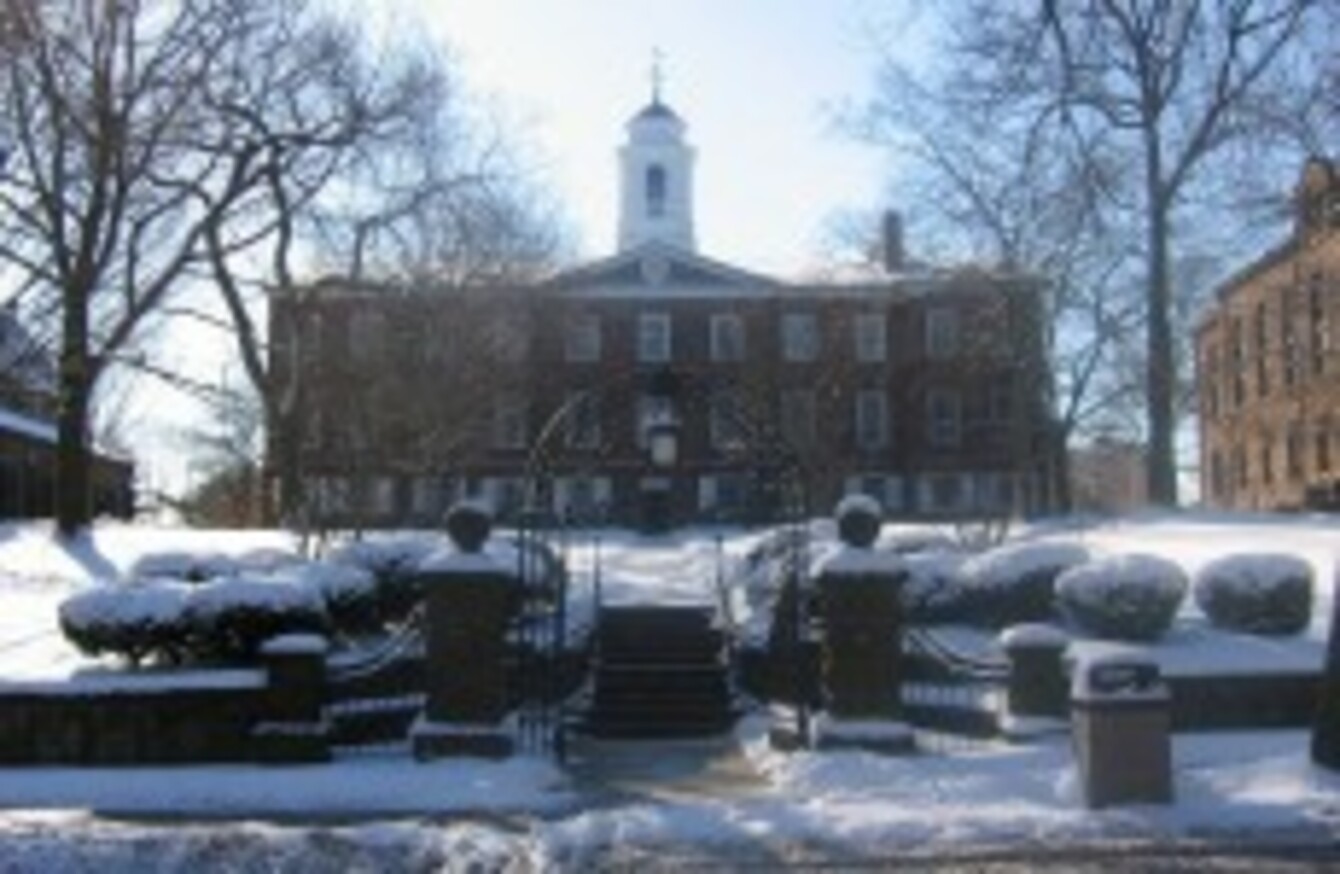 Anna Stubblefield was a professor of ethics at Rutgers University in New Jersey when she met DJ.
Image: Wikimedia
Anna Stubblefield was a professor of ethics at Rutgers University in New Jersey when she met DJ.
Image: Wikimedia
US PROFESSOR ANNA Stubblefield was helping a research partner with a conference paper in 2010 when she realised she had feelings for him.
After spending many hours together, reading books, having conversations and sharing intimate details of their lives, Stubblefield said they both fell in love, The New York Times Magazine reports.
On its own, that is not a shocking revelation. Many adults who have professional relationships eventually develop romantic feelings for one another.
But for Stubblefield, now 45, the situation led to criminal charges: the now-34-year-old man she had the relationship with, known as DJ, had such severe cerebral palsy that he couldn't speak or go to the bathroom on his own.
Medical experts had declared him to have the mental capacity of a toddler, though Stubblefield disagrees with that assessment.
Last month, she was found convicted of two counts of first-degree aggravated sexual assault.
Communication
Stubblefield began working with DJ in 2009 at the behest of his brother, Wesley, who was a PhD student in her class.
She used a controversial method called facilitated communication (FC) with DJ that she claimed allowed him to express his feelings towards her.
Many experts have debunked the technique, calling it the ideomotor effect, meaning a person's personal beliefs trigger unconscious movement, much like movement on a Ouija board.
Still, Stubblefield believes the method provides a way for the severely disabled to communicate.
When she met DJ, she used FC, first encouraging him to point to objects, and gradually working up to the point where he could spell words on a hand-held keyboard to have conversations.
DJ couldn't operate the keyboard on his own, so Stubblefield would support his arm and help guide him when necessary.
After three decades of silence, it seemed DJ was finally able to communicate with the outside world.
Consent
DJ's family was elated. But the family's elation quickly turned to horror four years ago when Stubblefield announced that she and DJ were in love.
After repeatedly telling Stubblefield to stay away from DJ, and her continued attempts to get in contact with him, his family alerted authorities to the sexual relationship.
When the trial began in September, prosecutors challenged the FC method, and psychologists determined that DJ was mentally incompetent and couldn't consent to sexual activity, according to AP.
Yesterday, found guilty of sexual assault, she asked a judge to throw out her conviction.