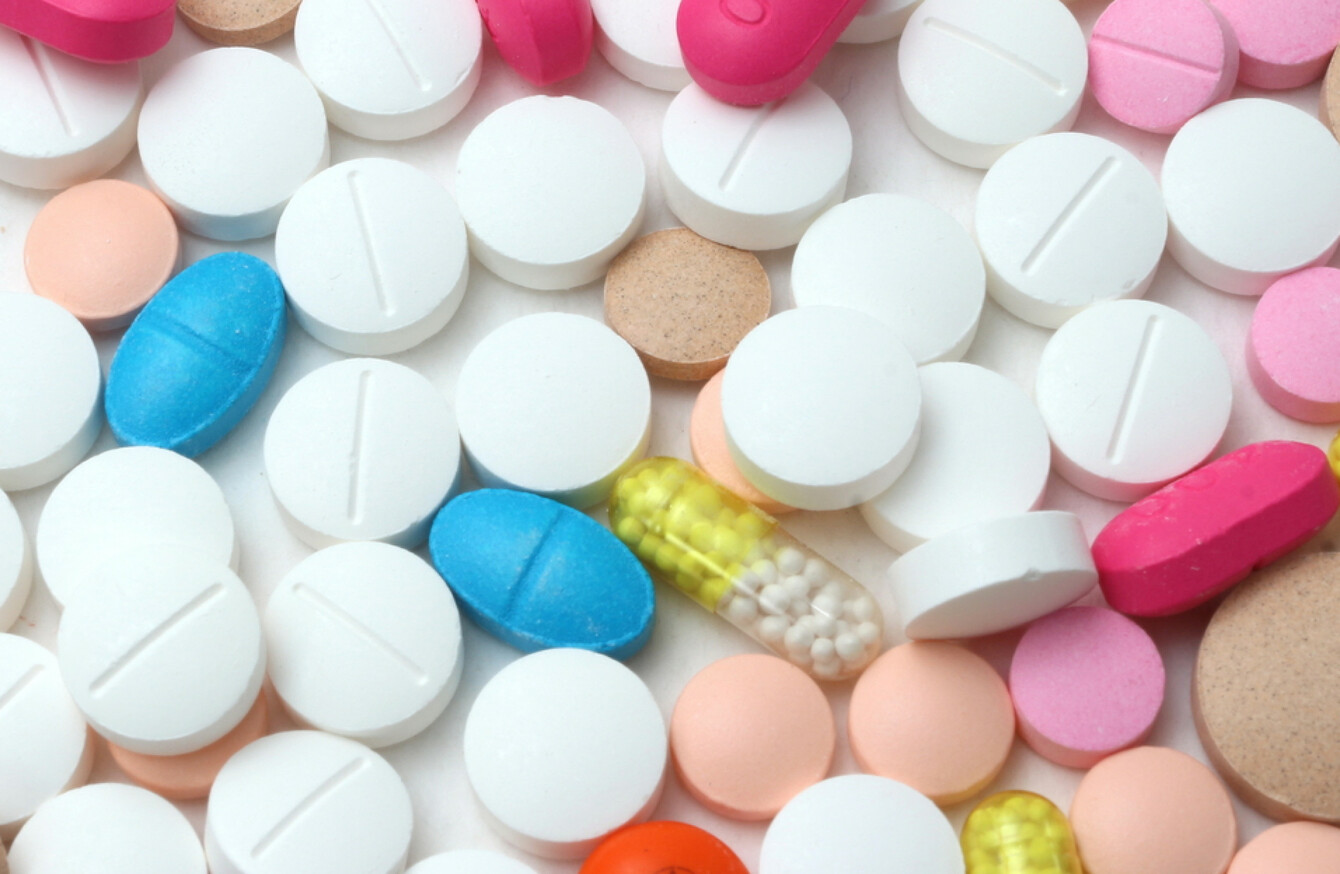 File photo
Image: Mangpor_nk via Shutterstock
File photo
Image: Mangpor_nk via Shutterstock
ANTIBIOTIC RESISTANCE has become a global crisis in recent years as a result of overuse and misuse of the drugs, threatening the world's ability to treat common infectious diseases.
Most recently, the World Health Organisation (WHO) released data confirming that antibiotic resistance is making gonorrhoea "much harder" and "sometimes impossible" to treat.
To tackle the global crisis, the Irish government has announced the country's first National Action Plan on Antimicrobial Resistance 2017-2020.
Earlier this year, medical professionals warned that epidemics of conditions such as tuberculosis (TB) and pneumonia could strike Ireland and become untreatable as antibiotic resistance continues to increase.
Dr Kieran Clarke of Alere Ireland, a medical technology company, said 60% of antibiotics prescribed here may be done so unnecessarily.
"This level of prescription and consumption is unsustainable and will almost certainly lead to a health crisis in Ireland, and indeed around the world if we do not take steps to combat antibiotic resistance now."
A study commissioned by the UK government found that more than 700,000 people globally die every year as a result of antibiotic resistance. By 2050, this figure could reach over 10 million — more than the current number of annual cancer deaths.
Similarly, the Irish Pharmacy Union sent out a warning last November that antibiotics should be used "sparingly and appropriately and only when absolutely necessary".
But what is antimicrobial resistance? 
Antimicrobial resistance happens when microorganisms (such as bacteria, viruses and parasites) change after being exposed to antimicrobial drugs (such as antibiotics, antivirals and antifungals).
Once this change happens, the antimicrobial drug is no longer effective to treat an infection or disease caused by a microorganism.
Microorganisms that develop antibiotic resistance are sometimes referred to as 'superbugs'. These can be life-threatening because of the resistance to treatment.
According to WHO, antibiotic resistance happens naturally over time, usually through genetic changes.
However, the misuse and overuse of antibiotics are accelerating this process at an alarming rate.
"In many places, antibiotics are overused and misused in people and animals, and often given without professional oversight," a statement from WHO said last year.
Examples of misuse include when they are taken by people with viral infections like colds and flu, and when they are given as growth promoters in animals and fish.
It's not just humans that are at risk of resistance, it's happening to animals too.
The increasing global demand for affordable food, and in particular animal protein, has led to intensification in certain animal sectors.
This has resulted in higher potential risks of disease outbreaks, and because of this a strong reliance on the availability of effective antibiotics to treat disease has arisen.
What is Ireland doing to resolve the crisis?
This week, Minister for Health Simon Harris and Minister for Agriculture Michael Creed secured government approval for Ireland's action plan on antibiotic resistance.
The goal of Ireland's action plan is to "ensure, for as long as possible, the availability of effective antibiotic treatment options for both humans and animals, with safe medicines that are quality-assured, used in a responsible way, and accessible to all who need them".
Harris said in a statement: "The National Action Plan represents Ireland's commitment to the development and implementation of a cross-sectoral 'One Health' approach to the problem of antimicrobial resistance."
One Health is an initiative that has been adopted by the European Commission, WHO, (Food and Agricultural Organisation) FAO and the US Department of State.
It aims to "promote a 'whole society' approach to health hazards, as a systemic change of perspective in the management of risk".
The Irish action plan has been jointly developed by the Department of Health and the Department of Agriculture.
"The plan's strategic interventions should not be viewed as optional, but rather as the basic requirements to ensure the appropriate use of antibiotics, ensuring optimal outcomes for those who are patients today, as well as patients tomorrow," Creed said in a statement.
He added that the government will need cross-sectoral support to ensure the action plan is successful.
It will require all those involved in human health, animal health, agriculture, education and finance to work together to achieve this global public good.
What global action is being taken?
In a move to find a solution to the crisis, a Global Action Plan on Antimicrobial Resistance was adopted by all countries in 2015, through decisions of the WHO World Health Assembly, the FAO Conference and the World Health Organisation for Animal Health.
The Global Action Plan outlines five objectives to tackle the resistance:
Improve awareness and understanding of antimicrobial resistance
Strengthen knowledge through surveillance and research
Reduce the incidence of infection
Optimise the use of antimicrobial agents
Develop the economic case for sustainable investment that takes account of the needs of all countries, and increase investment in new medicines, diagnostic tools, vaccines and other interventions.
The Council of the European Union has called on all its Member States to have a national action plan in place by mid-2017 against antibiotic resistance based on the One Health approach and in line with the objectives of the Global Action Plan.
The Irish National Action Plan on Antimicrobial Resistance 2017-2020 is due to be published in September.
Here are the key things to remember about antibiotics: 
Don't take antibiotics for colds and flu
If you do need to take an antibiotic, take it exactly as prescribed and finish the full course even if you are feeling better
Don't save antibiotics for later use or share them with others
Don't expect to be prescribed antibiotics for viral conditions