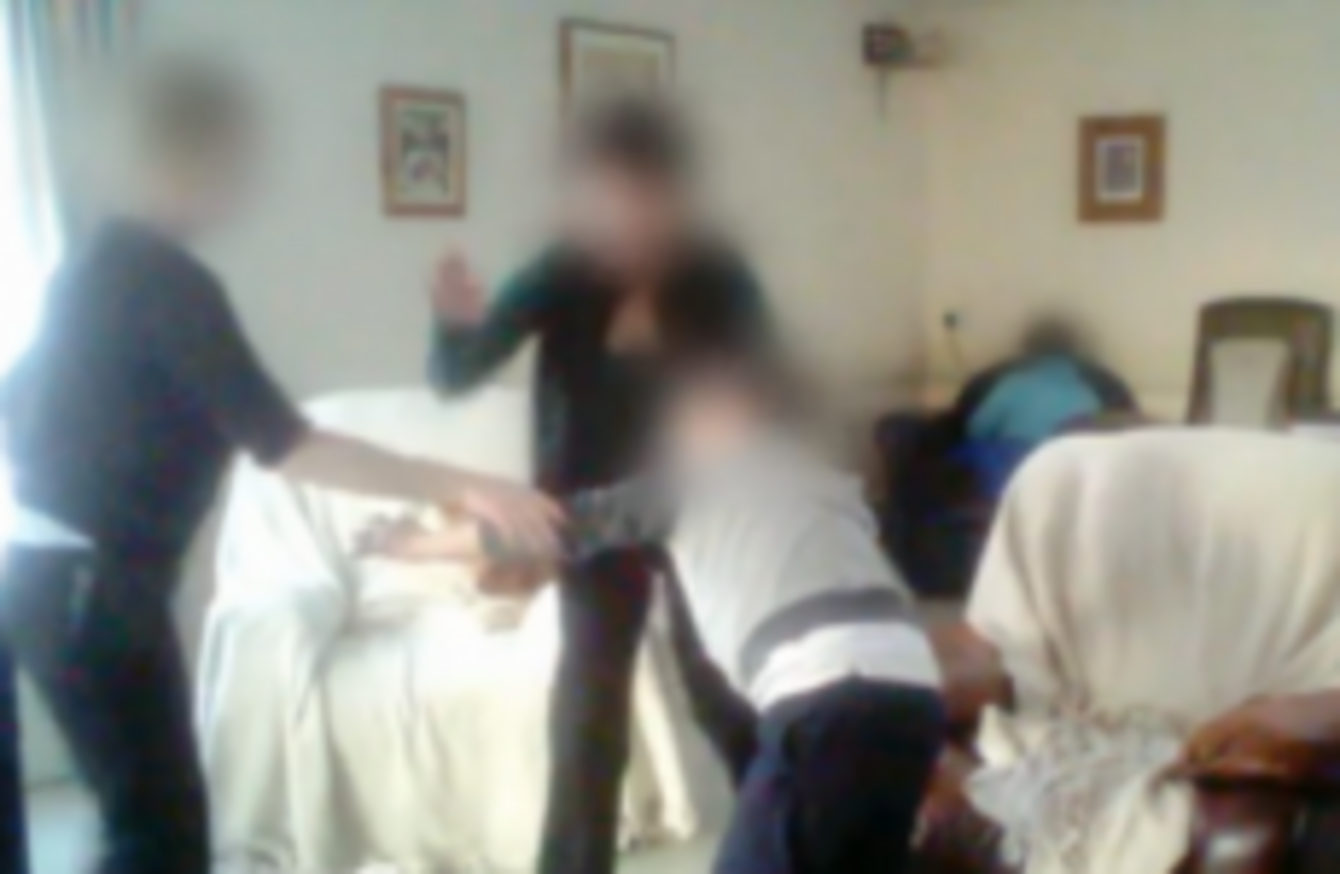 A scene from the RTÉ documentary on Áras Attracta.
Image: RTÉ
A scene from the RTÉ documentary on Áras Attracta.
Image: RTÉ
ANOTHER ALLEGATION OF abuse at the Áras Attracta care home in Mayo has been made.
Fianna Fáil Spokesperson on Mental Health, Disabilities and Special Needs Colm Keaveney made the allegation this morning on Newstalk's The Sunday Show with Shane Coleman.
The Galway TD explained that a family contacted him regarding the physical abuse of their relative in 2005. The patient, a 60-year old man, who suffers from a mild intellectual disability and severe physically disability told family he had been hit with a stick by a staff member.
Despite reporting the abuse to management at the time, Keaveney says the incident was not dealt with properly.
He said that the resident and his brother were brought into a room (without prior notice) where the service user was "forced to withdraw" the allegations. No disciplinary action was taken by management and the incident was never reported to HIQA.
The care home caused national outrage this week when an RTÉ Prime Time programme showed elderly, fragile women being hit, kicked and dragged across the floor.
In response to the allegations, the HSE says that it has no record of the complaint.
"The HSE sought details of this complaint from Aras Attracta and there is no record of such complaint. The allegation, it seems, refers back to 2005.
"The HSE accepts that there were significant issues with governance and management in that facility up to the beginning of this year (2014), as evidenced in the HIQA report following it inspection at the facility. 59 recommendations flowed from that HIQA Report – and all 59 recommendations have been implemented.
"This included a change in governance and Management at the facility.
"Should such an alleged complaint arise today – the HSE is confident that it would be dealt with and managed in an appropriate manner in line with the Policy for Safeguarding Vulnerable People."