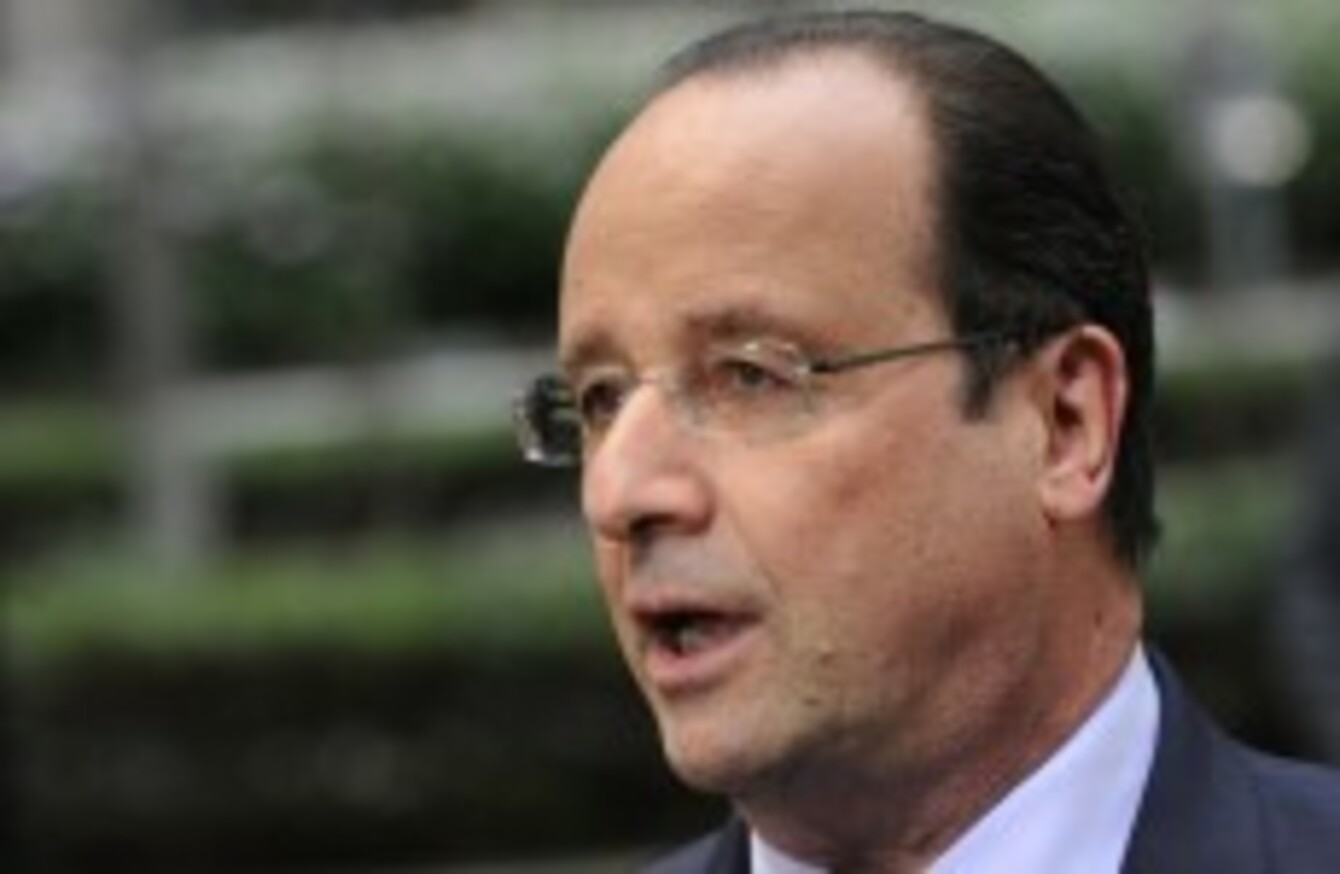 Image: AP/Press Association Images
Image: AP/Press Association Images
FRANCE HAS BEEN thrown into fresh crisis today after President Francois Hollande asked his prime minister to form a new government.
The president ordered Prime Minister Manuel Valls to form a new cabinet "consistent with the direction he has set for the country," the presidency said in a statement.
It did not give any reasons, but the move comes after Economy Minister Arnaud Montebourg spent his weekend bad-mouthing the country's economic direction and ally Germany in a much-criticised show of insubordination.
The Local reports that Hollande and Prime Minister Manuel Valls had been under pressure after Montebourg and Education Minister Benoit Hamon separately criticised the government's obsession with reducing deficit instead of pursuing policies to encourage growth.
While Valls himself has not reacted, his entourage said yesterday that Montebourg had crossed a line. It is expected that the new government will be named tomorrow.
Former centre right mayoral candidate Nathalie Koscisuk-Morizet was quick with the criticism on Twitter:
Hollande, already disowned by public opinion, is on his way to losing his majority in the National Assembly.
Socialist deputy Jean Louis Gagnaire said the new government would be a "last chance government" and warned that if it failed it would be a choice between the right or the extreme right in power.
He added:
Who really wants to take that risk?
- © AFP 2014 with additional reporting by Michelle Hennessy.
More to follow…