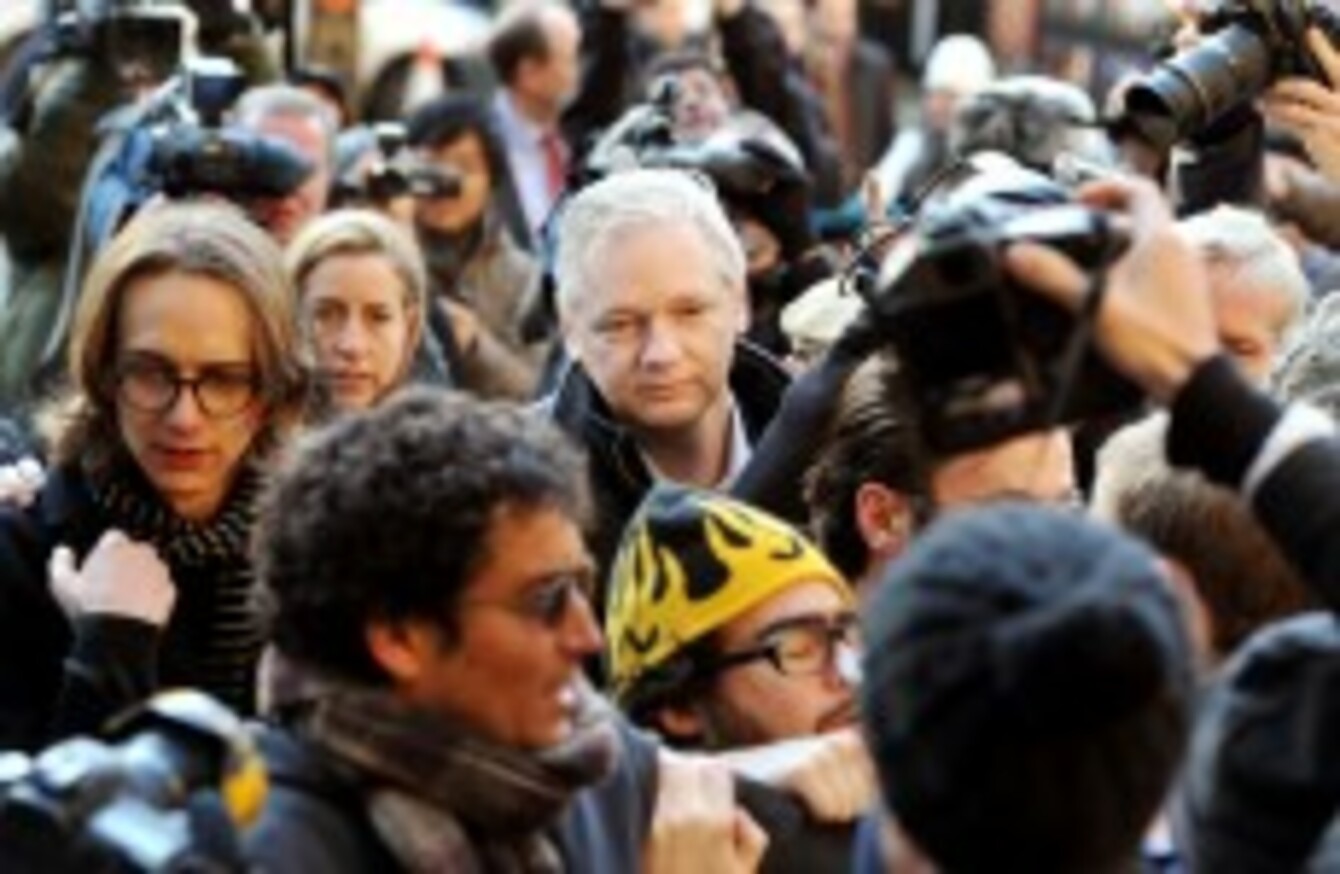 Assange arrives at the Royal Courts of Justice, in central London this morning
Image: John Stillwell/PA Wire/Press Association Images
Assange arrives at the Royal Courts of Justice, in central London this morning
Image: John Stillwell/PA Wire/Press Association Images
A British court Monday gave WikiLeaks founder Julian Assange permission to continue his legal battle to avoid extradition to Sweden over sex crimes allegations.
The decision means Assange does not face immediate deportation to Sweden. The court said he can apply to Britain's Supreme Court in a bid to remain in the United Kingdom.
The judges accepted Assange's argument that there is a question over whether police and prosecutors are a judicial authority and should have the power to issue extradition requests under European law, Assange's lawyer Gareth Peirce said.
Assange now has 14 days to submit a written request to the Supreme Court, she said.
Assange's Swedish lawyers hailed the decision.
"This is positive news for Julian Assange and means he will remain in the UK while the court assesses his appeal," Assange's Swedish lawyer Per E. Samuelsson said. "It is something we have fought for."
Assange was accused of rape, coercion and molestation following encounters with two Swedish women in August 2010. Swedish authorities issued a European Arrest Warrant on rape and molestation accusations, and Assange was arrested in London in December.
'Politically motivated'
He was released on bail on condition that he live — under curfew and electronically tagged — at a supporter's country mansion in eastern England.
In February, Judge Howard Riddle ruled that Assange can be extradited to Sweden to face questions about the allegations, rejecting claims by him that he would not face a fair trial there.
Assange appealed, and Assange and his lawyer appeared at the High Court on July 12 to argue that the sexual encounters were entirely consensual and legal in the context of English law.
Two High Court judges rejected the 40-year-old hacker's challenge, and Assange challenged the judges' decision, filing papers to ask for his case to be taken to the Supreme Court.
Assange says the case against him is politically motivated.
Some of Assange's supporters gathered outside the court before the hearing began. One banner draped over railings outside the court read "Free Assange. Free Manning," referring to US Army analyst Bradley Manning who is in custody at Fort Leavenworth prison in Kansas, suspected of disclosing secret intelligence to WikiLeaks.