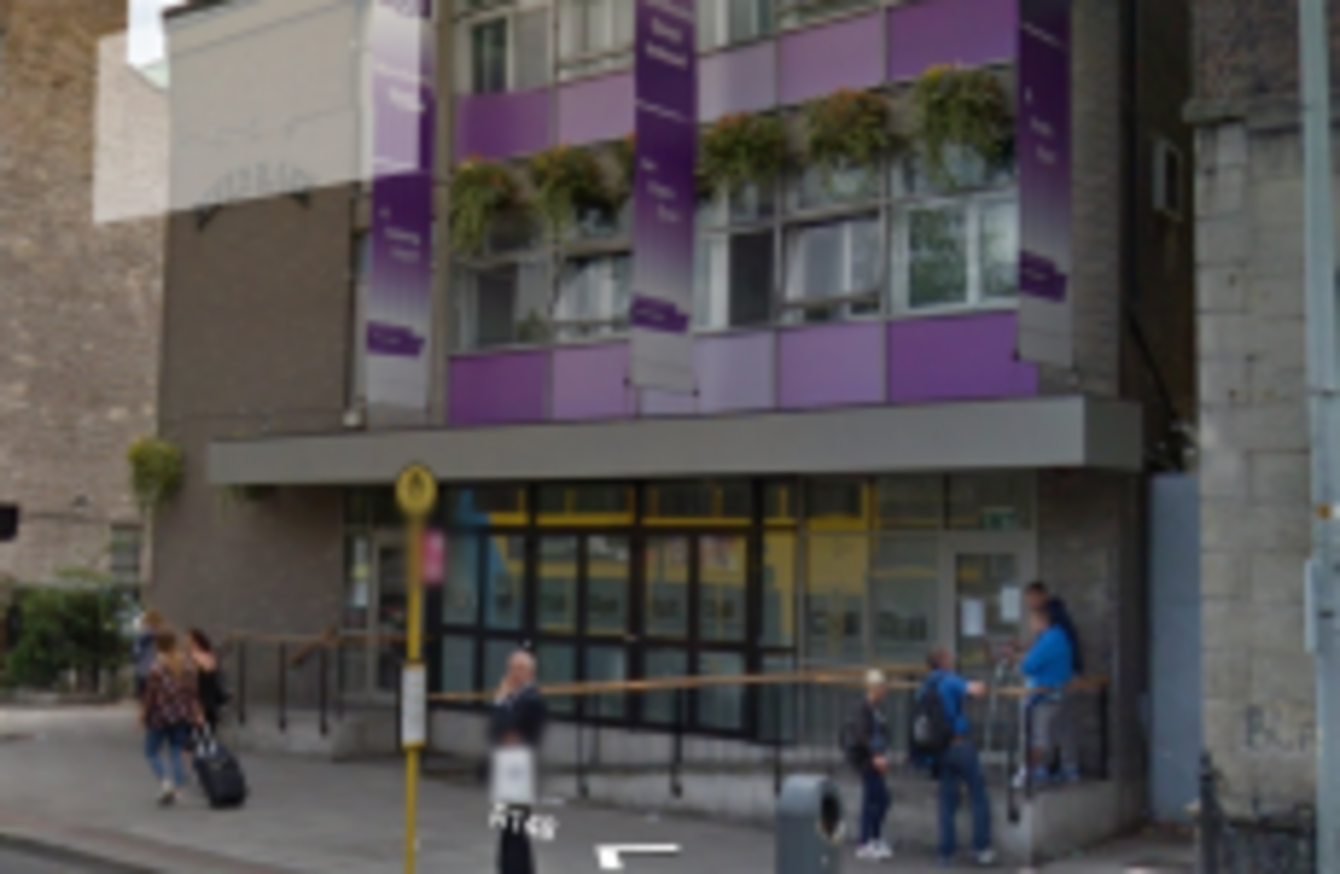 Image: Google Maps
Image: Google Maps
A HOMELESS AND drugs services agency in Dublin has been forced to temporarily close it doors after several attacks on staff.
Merchants Quay is one of the main organisations of its kind in Dublin city, spearheading the recently opened Night Café service.
However, this week its day services have been closed while staff 'look at the structure' of the operation in order to avoid future attacks.
Over the past two weeks, there have been 'several' attacks at Merchants Quay. A spokesperson said these were limited to 'scuffles', with some staff receiving minor injuries.
The day centre is due to reopen shortly.
The Night Café, an overnight drop-in centre that helps people sleeping rough to access accommodation and other necessary services, has been unaffected by the temporary closure.
This was set up earlier this year as part of a range of measures announced by Government to tackle the growing homeless crisis.
Figures published yesterday revealed the number of people sleeping rough had fallen by 38% since the last count in November. On the night when the figures were taken, 46 people were using the Night Café.
Mark Kennedy from Merchants Quay said the café was serving its role in tackling homelessness well, allowing staff to engage with those sleeping rough and enabling them to access whatever supports they need, ranging from accommodation to mental health issues.
Another group tackling homelessness in Dublin, Inner City Helping Homeless, has said the figures published yesterday were concealing the real situation, saying "ts chaos out there at night".
"The clear decrease in figures is due to the night café in Merchants Quay, we have shifted people into a dorm style environment sleeping on ground mats rather the streets," spokesperson Anthony Flynn said.
"We are not solving the problem by any measure instead we are moving it around to plaster over the cracks. "