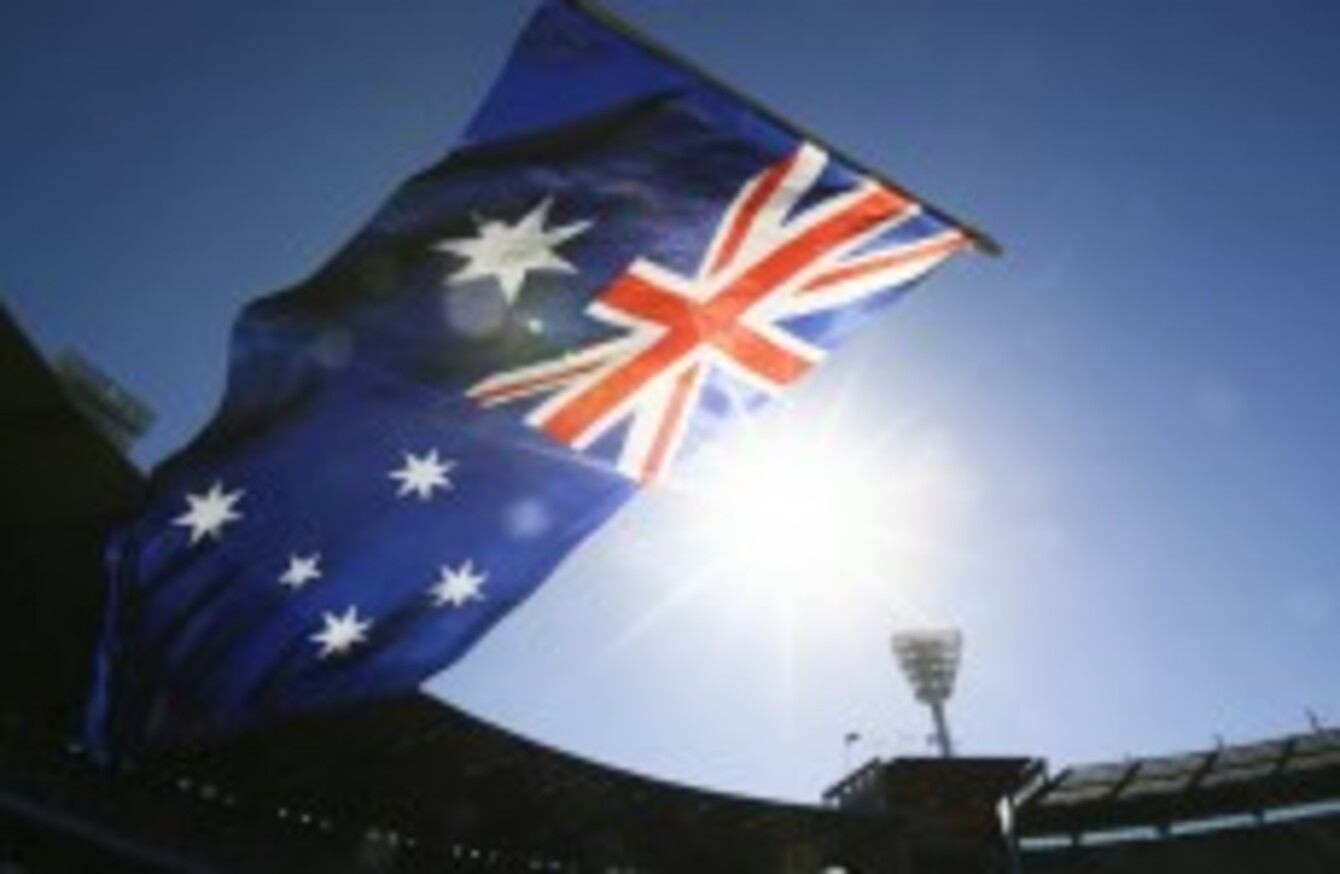 The Australian flag at Melbourne cricket ground
Image: Jon Buckle/EMPICS Sport
The Australian flag at Melbourne cricket ground
Image: Jon Buckle/EMPICS Sport
AUSTRALIA'S MINING BOOM is "over", the country's mining minister said on Thursday, after the mining company BHP Billiton announced it was delaying a major project as China slowed and commodity prices fell.
Speaking to ABC radio, Martin Ferguson said that although Australia had done well from the boom, which has attracted thousands of Irish emigrants in search of work, things were set to get tougher.
"You've got to understand, the resources boom is over. We've done well – Aus$270 billion (US$283.6 billion) in investment – the envy of the world," he said.
But "It has got tougher in the last six to 12 months. The commodity price boom is over and anyone with half a brain knows that."
BHP, the world's largest mining company, announced a 35 per cent drop in second half profits as it said it will be forced to shelve its $US30 billion Olympic mine expansion. The project would have created the world's largest uranium mine. It comes on the back of several announcements from other companies such as Shell Oil, who are pulling investment from Australia.
Iron ore prices have fallen to their lowest level since 2009, as steelmakers in Europe curtail purchases and China's economy slows. Making matters more challenging is the fact that Australia is not a cheap place to do business. According to Minerals Council of Australia chief executive Mitch Hooke in The Australian, in the highly competitive markets for coal, copper and nickel, more than half of Australia's operating mines had costs above global averages.
"The cause is increased labour, energy and transport costs, and a high exchange rate," he said. "While our capital project costs were previously globally competitive, they are now much higher than global averages. Even in iron ore, we have lost our operating cost advantage for all but established Pilbara projects."