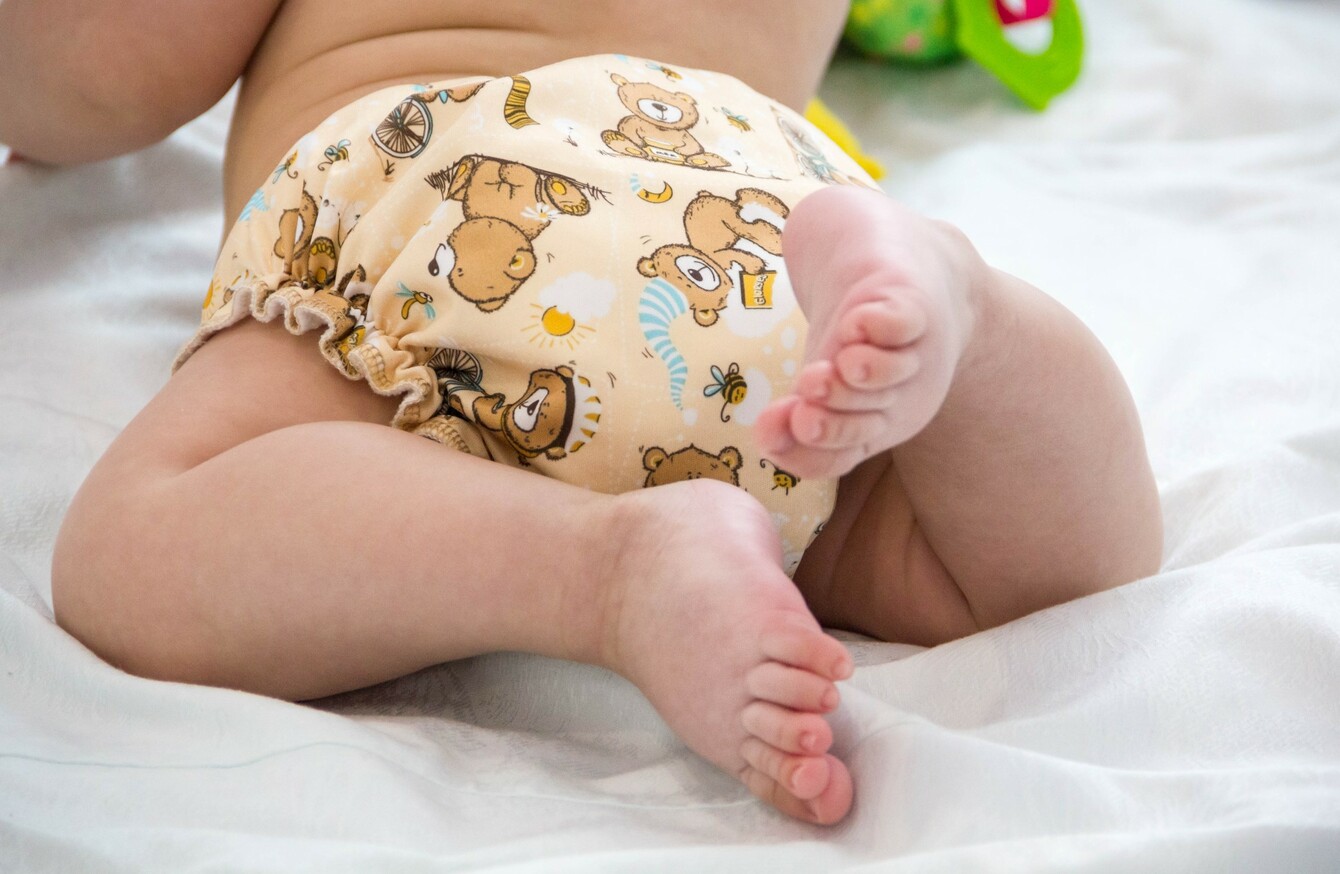 Image: Shutterstock/Elvira Koneva
Image: Shutterstock/Elvira Koneva
WHEN IT COMES to being pregnant, or parenting a newborn, everyone's just figuring things out as they go. That's why it can be so helpful to hear how other people are getting through the mess of it all, from the first nappy change to the countless sleepless nights.
Our Newborn and Baby Parents Panel is made up of parents and parents-to-be, all raising little ones aged up to 24 months.
This week, we're asking about something that most parents probably have, but rarely talk about: the keepsakes they hang on to from those early days. 
Watching a baby grow from newborn to toddler and beyond can be a bittersweet process as well as a joyful one – and it's amazing how quickly those intense experiences can fade from memory. So, parents: What is your favourite baby memento?
One of Pádraig's teddy bears (well bunny) that I we got from his Grandad the day after he was born. He was the same height as the bunny in the hospital, and now he is wrestling the bunny every night going to bed!
- Siobhan Mehigan
The little hat that was put on them just when they were born.  You know the stripey one from the hospital? So very very tiny and lovely (although our second was a vacuum delivery so the hospital hat wouldn't stay on the pointy head; a pixie hat worked instead as his head was the same shape!)
- Olly Keegan
A newspaper from his birthdate and a couple of other bits – we've just printed photos to have and set up an email account to send all the photos from the first year to. It's amazing how much changes.
- Alex Quinn
This is not the answer I thought I'd give, but I kept the Pavlik harness my little one was in. She was born with severe hip dysplasia and I remember at the time being so devastated. So I kept the harness because it reminds me that we are so lucky to have a healthy baby and that this was a problem that they could treat to fix it. Now she's out of it and doing well, it makes me so grateful to see her move her legs and laugh away
- Valerie Murray
His first socks. When he was born his body fit the newborn clothes perfectly, but his big feet did not. His toes were squashed into the feet in the onesies. So my sister brought us some gorgeous dinosaur baby socks so he could wear footless outfits and still keep those toes warm. 
- Martha Mernagh
Despite all the good advice to NOT go overboard on the newborn clothes, I couldn't resist. We have such beautiful little newborn outfits, including his tiny coming home outfit, and I can't part with any of them!
- Kristi Paris
I treasure the baby book I kept during pregnancy and his first year. At the time I was terrible at keeping it up to date but now I am so happy I did, I get to remember everything, like what he weighed with I was 37 weeks pregnant.
- Paula Lynch
I love the hospital bracelet, the first babygrow and the first dodie. I take them out every so often just to look at how small they are.
- Amy Molyneaux
I have been using a great app called 1 Second Everyday where you can put in a little video each day and at the end of the year you can put it all together. It's a great way to look back over the year and see how far along your child has come! 
- Laura Ryan
I've given away most of the baby stuff already, only kept a couple of first little outfits and each boy's first blanket. I am hoping to pass the blankies on to their kids in the future.
#Open journalism No news is bad news Support The Journal

Your contributions will help us continue to deliver the stories that are important to you

Support us now
- Marta Lisiecka
A couple of cloth nappies with prints which I just absolutely adore and will be keeping forever! 
- Jess Mushanski
A family member made us a beautiful wooden box with his name on the outside and then on the inside his date of birth, weight and time of birth. Inside it we have all his mementoes – hospital tag, tiny hat, scans. 
- Mairead McHugh
A lovely elephant teddy bear which was given to us from a friend. It has our son's name, date and time of birth and his weight at birth.
- Julie Ann Walsh
I kept Baby Record Books for both my kids and I love looking back at them. My daughter is four now so she enjoys reading all about her birth (the edited version!) and what she was like as a small baby. 
- Aisling Drake
A memory book we did at her naming ceremony. Each person there wrote who they were and their hopes for her. The day was filled with so much love as our baby was surrounded by her family, and she will always have this book. 
- Kathryn Walsh