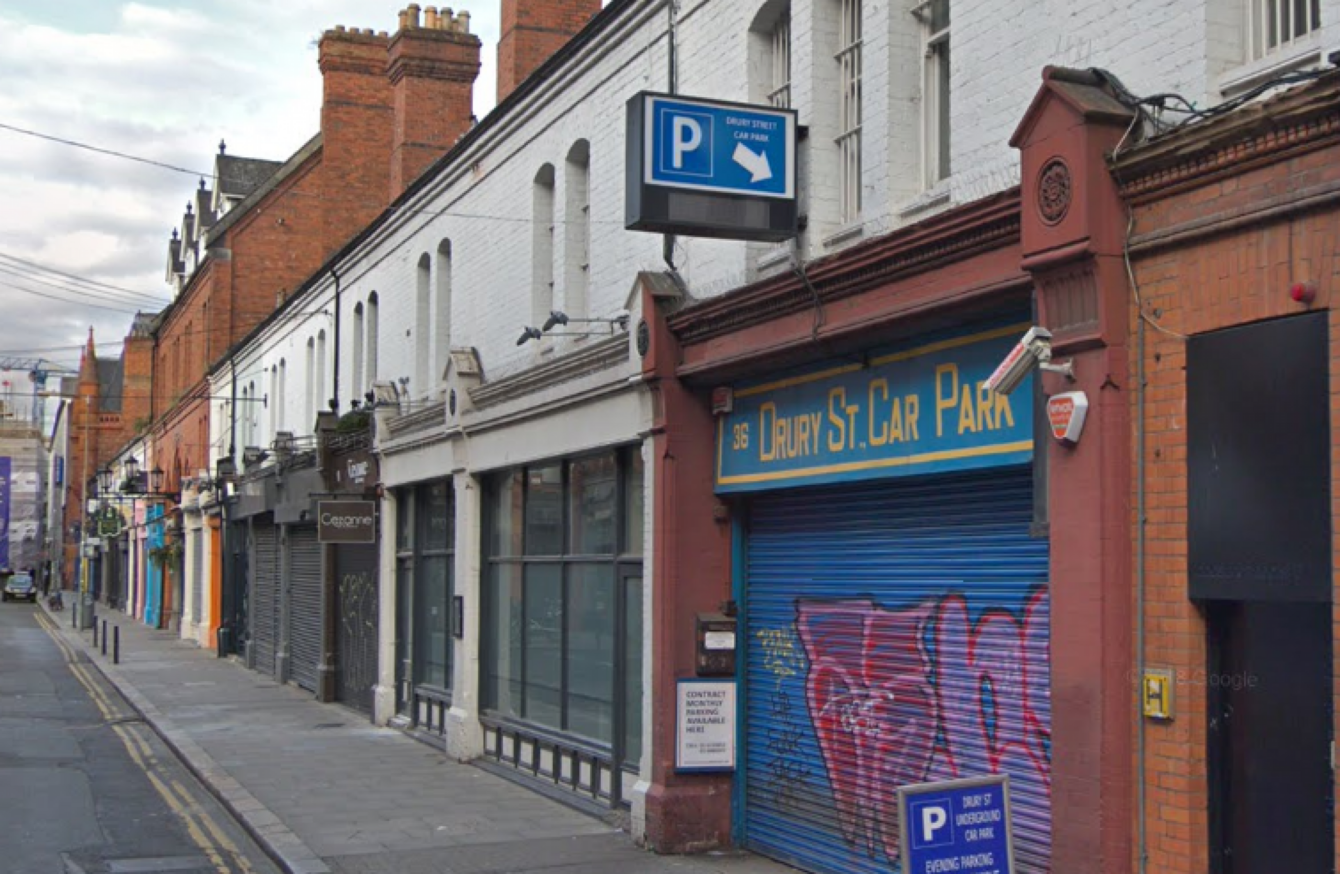 Image: Google Maps
Image: Google Maps
DID YOU KNOW that the world's first miniature spirit bottle was invented in Dublin? 
We're used to seeing pocket-sized bottles of spirits on planes and in airports around the world nowadays, but their history dates right back to Dublin in 1889 when they were created in Powers distillery.
Powers distillery was set up in 1791 at John's Lane, Dublin 8, by James Power. By 1889, the company had continued to grow at speed and the company moved their bottling hall and warehouse from John's Lane to the block between Fade St and Drury St that now houses the Drury St car park, George's Street Arcade, The Market Bar and Idlewild.
The bottles themselves were stored in the warehouse, the section covered by Drury St Car Park.
Measuring 71ml (today's mini bottles are 50ml), the first miniature spirit bottle was created here in the heart of Dublin city centre, and it was quickly dubbed 'Baby Powers'.
It's not certain where the inspiration came from to make a mini spirit bottle, but it's believed that the grooms and coachmen at the distillery may have inspired its creation as some would carry a small flask of whiskey to keep them warm.
Following their invention, the tiny bottles continued to grow in popularity, "especially with well-heeled ladies who could pop the baby in their purse," according to The Whiskey Trail. 
'Baby Powers' originally featured a cork closure, but customers found difficulty in opening it with a full size corkscrew, according to The Whiskey Trail, and eventually 'Baby Powers' came with their own miniature corkscrew.
Find out more information on the spirited history of Drury St, Fade St and George's St here.