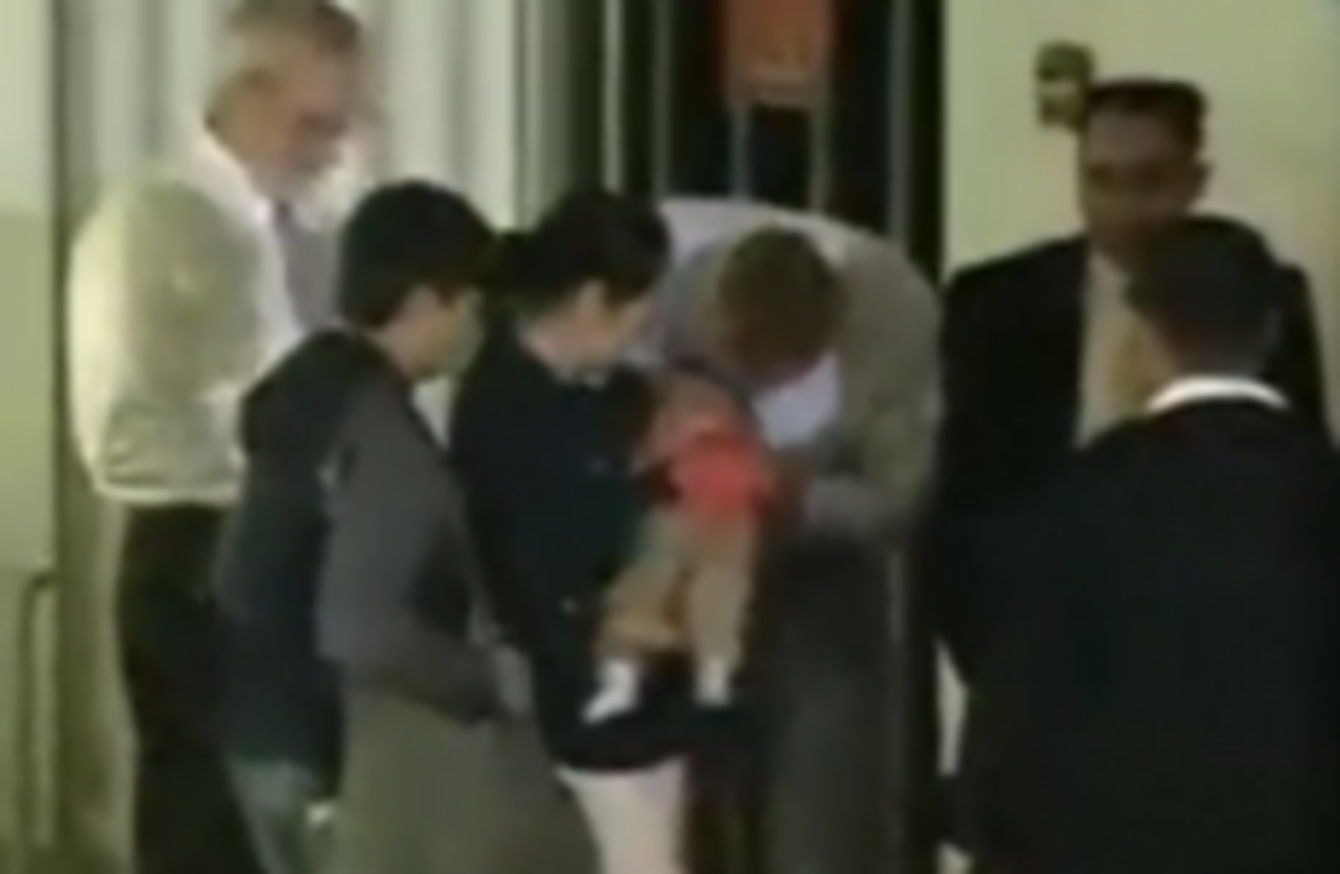 Cushworth and Casanellas are reunited with their son.
Cushworth and Casanellas are reunited with their son.
A BRITISH FATHER who claimed that his baby had been swapped at birth and sold to traffickers in El Salvador has been reunited with his son.
Missionary Richard Cushworth and his Salvadorian wife Mercedes Casanellas had made a plea for their baby's return, claiming the child they had been caring for was not theirs.
Local investigators tracked down their son by ordering other new mothers to take DNA tests.
Cushworth's father David told the Daily Mail:
"We have our grandson – and he looks like his father."
He said the family had been made to sign a gagging order. Cushworth and Casanellas had travelled from their home in the US so that Casanellas could give birth in her native country.
The couple only found out that the child they had been raising for weeks wasn't theirs last Monday. Their consultant obstetrician was arrested last week.
Cushworth suspects that the child was taken because his light skin could be valuable on the human trafficking black market.
The couple had taken a DNA test which showed there was a zero percent chance that they were the parents of the boy they had been raising. They travelled to El Salvador and confronted their doctor, prompting a state investigation.
Speaking to Salvadorian TV, Casanellas described the couple's relief.
"Our hearts are for our son.
"We are happy with the support we received from the Salvadoran people."