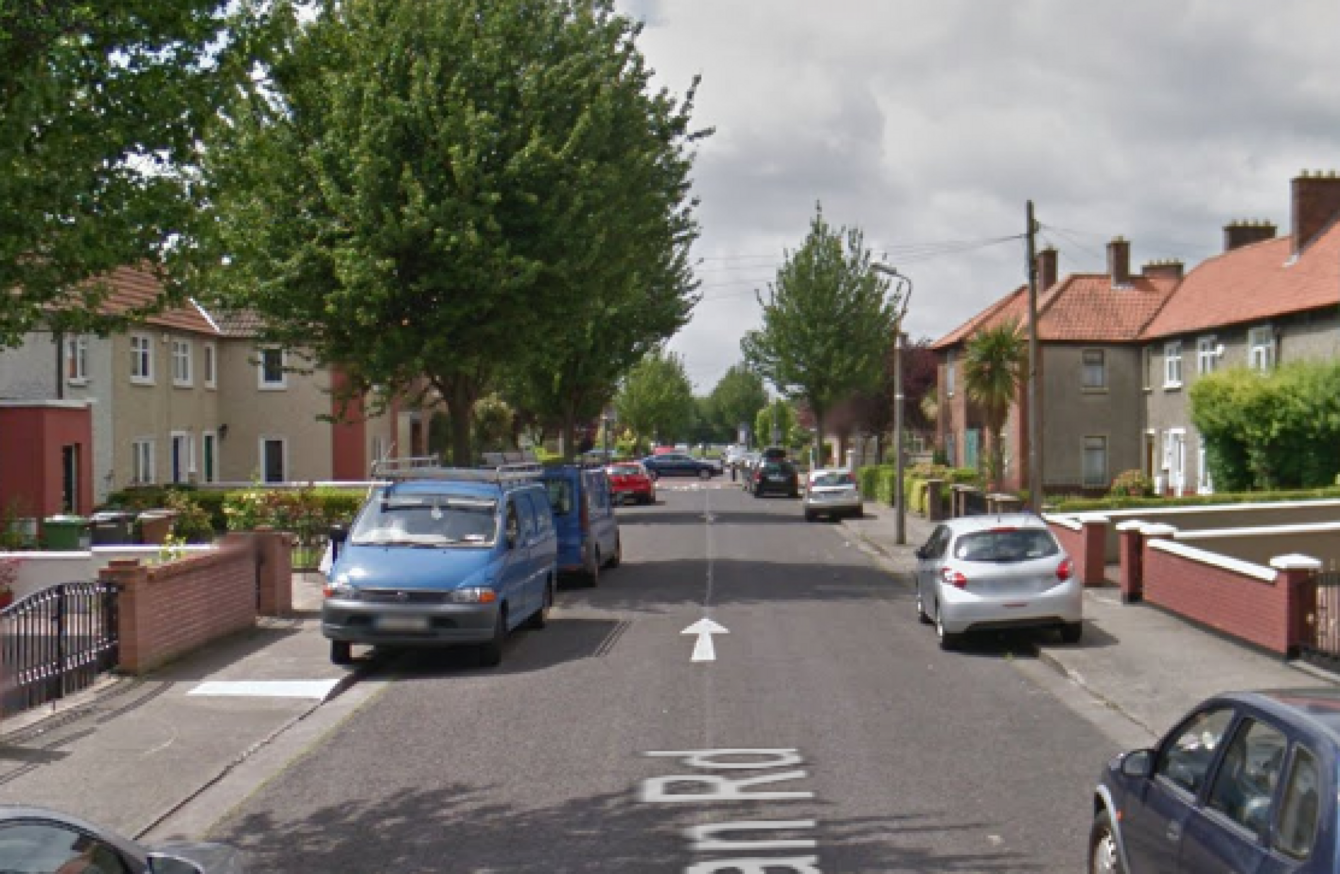 Brian Road
Image: Google Maps
Brian Road
Image: Google Maps
A BANK OFFICIAL'S back garden grew to the size of a hockey pitch yesterday, when a judge told her the land she had looked after for 12 years was now hers.
Mary Byrne, of 33 Brian Road, Marino, Dublin, had told the Circuit Civil Court she tended and maintained an old allotments area leased by Dublin Corporation to her grandfather and passed down to her through her grandparents.
Judge Francis Comerford granted Byrne a declaration that the lands, extending to just under quarter of an acre, were now hers. He said Dublin City Council had missed an opportunity to turn the property into a public amenity or return them to allotments status for local residents.
The judge said that while he had been persuaded to hand ownership over to Byrne, he refused her an injunction which would have restrained local authority agents, or anyone with knowledge of the injunction, from trespassing on the lands.
Mr Gavin Ralston SC, counsel for Byrne told the court that the area in question was a leftover portion of a construction site in 1934 behind the houses and back gardens of a development bordered by Brian Road, Brian Avenue and St Declan's Road, in Marino.
Ralston, who appeared with barrister Francis McGagh and Byrne and Company Solicitors, said it had been Dublin Corporation's intention to grant allotments to those whose rear gardens abutted the leftover land.
Local residents had failed to show much interest in the scheme and Byrne's grandfather had been given a tenancy of all of the allotments for a few pence a year. He had paid the rent and occupied and worked the land with vegetables and hens for a considerable period.
When he had died his widow had taken over tending the plots and the Byrne family had continued possession of it. In due course no rent was paid and Mary Byrne, the grand-daughter and plaintiff in the case before the court, had acquired the house, No 33.
Notice to quit
In 1995 the local authority had served notice to quit on Byrne, telling her to give up possession or face ejectment proceedings from the plots, but never followed it up. When Byrne realised she had been in adverse possession for the legally stipulated 12 years she had sought to have the lands registered in her name.
The Lands Registry had not been prepared to register her as full owner and she had asked Dublin Corporation to consent to the change of ownership which it had refused, leading to the present legal proceedings.
Barrister Ray Delahunt, counsel for Dublin City Council, told the court that Byrne never had exclusive possession of the allotments which were later sown in grass. He said it was always the local authority's intention to split up the land between surrounding residents to add to their rear gardens as had happened in other areas of Marino.
Judge Comerford said he could appreciate the disappointment of people living in the area whose gardens abutted the leftover lands that the local authority had not gone ahead to divide up the lands between them.
He was satisfied Byrne had erected a perimeter fence around the disputed land and had established the appropriate period of adverse possession.
"It is unfortunate from the point of view of the public interest as I believe this land should have been taken into public ownership," Judge Comerford said in his judgement.
The Corporation had a chance to move in in 1996 and it is unfortunate in the public interest that wasn't done. But I have to have regard for the plaintiff's legal rights. I am satisfied she was in adverse possession for 12 years.
The judge granted Byrne her legal costs but granted a stay on the costs order to facilitate consideration of an appeal to the High Court by Dublin City Council.