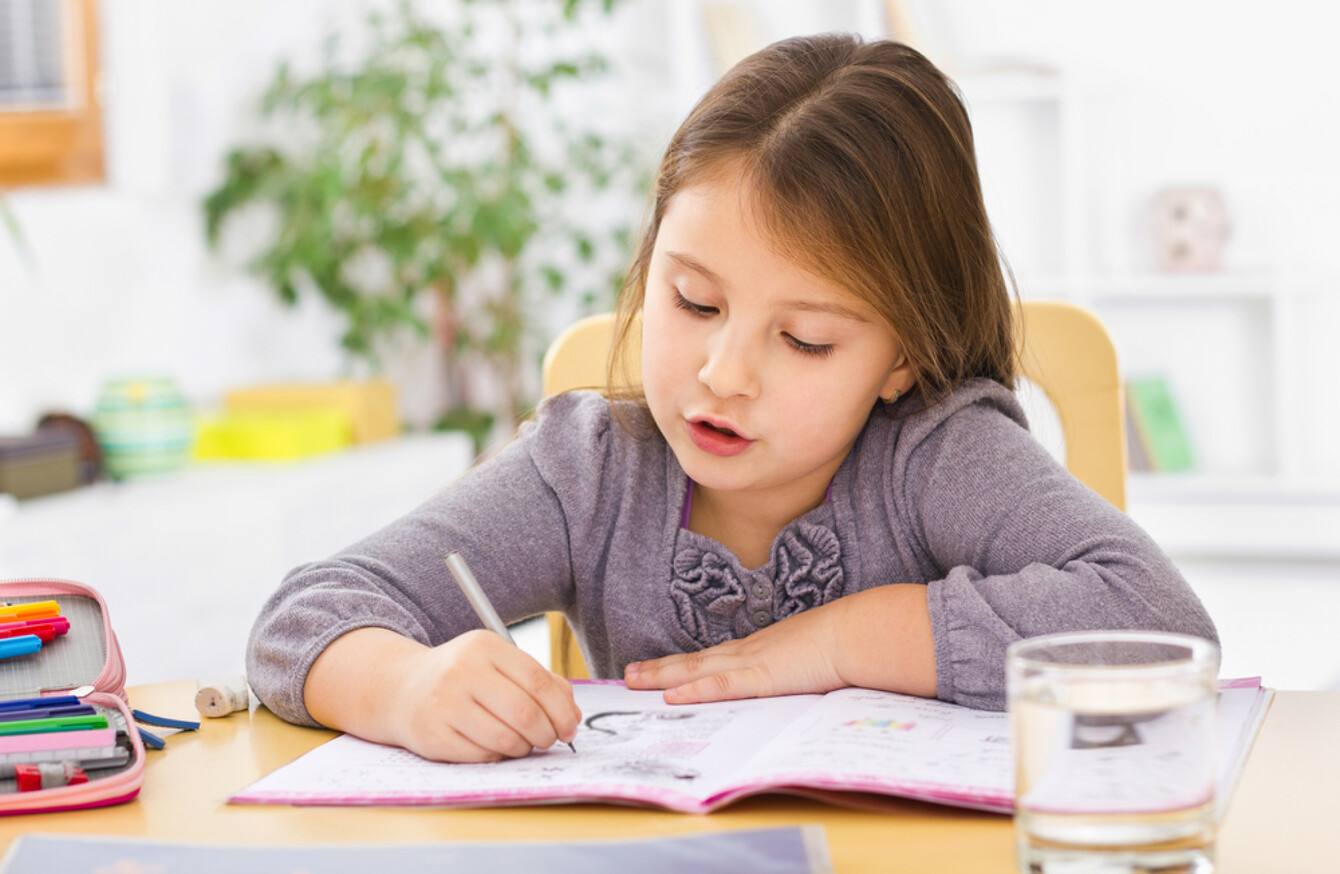 Image: Shutterstock/Slobodan Zivkovic
Image: Shutterstock/Slobodan Zivkovic
I HAVE THREE kids, aged 11, 7 and 18 months so back to school is at the forefront of my mind right now – as well as how to manage the transition with such a mix of ages at home.
In our house, organisation is key to getting the new school year started on the right footing, but it's easier said than done. 
Between lunches, uniforms and various lost and misplaced items, the school routine can feel like a nightmare at times. Here are some simple, affordable (or even free) hacks to stay organised as the year rolls on.
1. Your week on a whiteboard: I have three kids, two of whom have several after school activities so for me this is a no-brainer. We organise our lives on our whiteboard. Put everything from items needed for lunches to school activities on it, it will make your life much easier!
2. Add it to the iCal: When the school calendar arrives, input the important information on your smartphone calendar. If there are two of you, try a shared calendar so that both parents know what is needed.
3. Have a place for everything: A five-drawer storage unit for each child (these can be bought cheaply online or in hardware stores) with a hook on the wall above it will make organising uniforms so easy. Their coat/bag can be hung on the hook and shoes on top of the storage. Label each drawer with a day of the week and put underwear, socks and the uniform they need that day into it. Every time something is taken off and/or washed it gets put into the drawer of the next day it is needed.
4. Take ten minutes in the evening: If you spend ten minutes the night before making lunches, setting out breakfast dishes and making sure the uniform drawer is full for the next morning, it can save you loads of time the following morning.
5. Sort your stationery: A stationery pot on the table with everything the kids need for homework will prevent their need to empty the pencil case and potentially forget and lose everything in it! Ours includes pencils, erasers, pens, sharpeners, a ruler, some glue, some colouring materials and highlighters.
6. Label everything, and I mean everything: Pick up some cheap back to school label packs while you're getting everything else. This saves confusion in school and ensures that you are not replacing things a week into the school year. If you would rather not invest in the labels, permanent markers can do the same job.
7. Keep the socks identical: If you buy several packs of identical socks for each child (as plain as possible), they can be randomly matched which makes sorting school socks a breeze.
8. Use a dryer? Hang up uniforms while they're still warm: Pulling clothes out of the dryer as soon as they're ready and hanging them up saves endless ironing.
9. Check the bags…twice: Get into the habit of checking bags straight away when the kids come home. This saves the 'I forgot to give you the note' or 'I forgot to do my maths' conversation. Check bags are fully packed again at the end of homework time, to ensure that nothing is forgotten the following morning.
10. Make mornings screen free: We have a no-screen rule on school mornings. It ensures that the kids are focussed on getting ready for school and avoids distraction and potential arguments about delays.
11. Baby wipes are your best friend: Keep a pack of baby wipes beside the front door and/or in your car. Even if they forget to clean their hands or faces, it ensures they leave the house looking presentable.
12. Rise before they do: As much as we all love the extra few minutes in bed every morning, getting up a few minutes before the kids do means you have a better chance of starting the day on the right footing – and you might even have time for a quick shower or cup of coffee. Dreamy.
Want to win a night away at Cork's Radisson Blu with afternoon tea and a spa treatment each? Enter here!