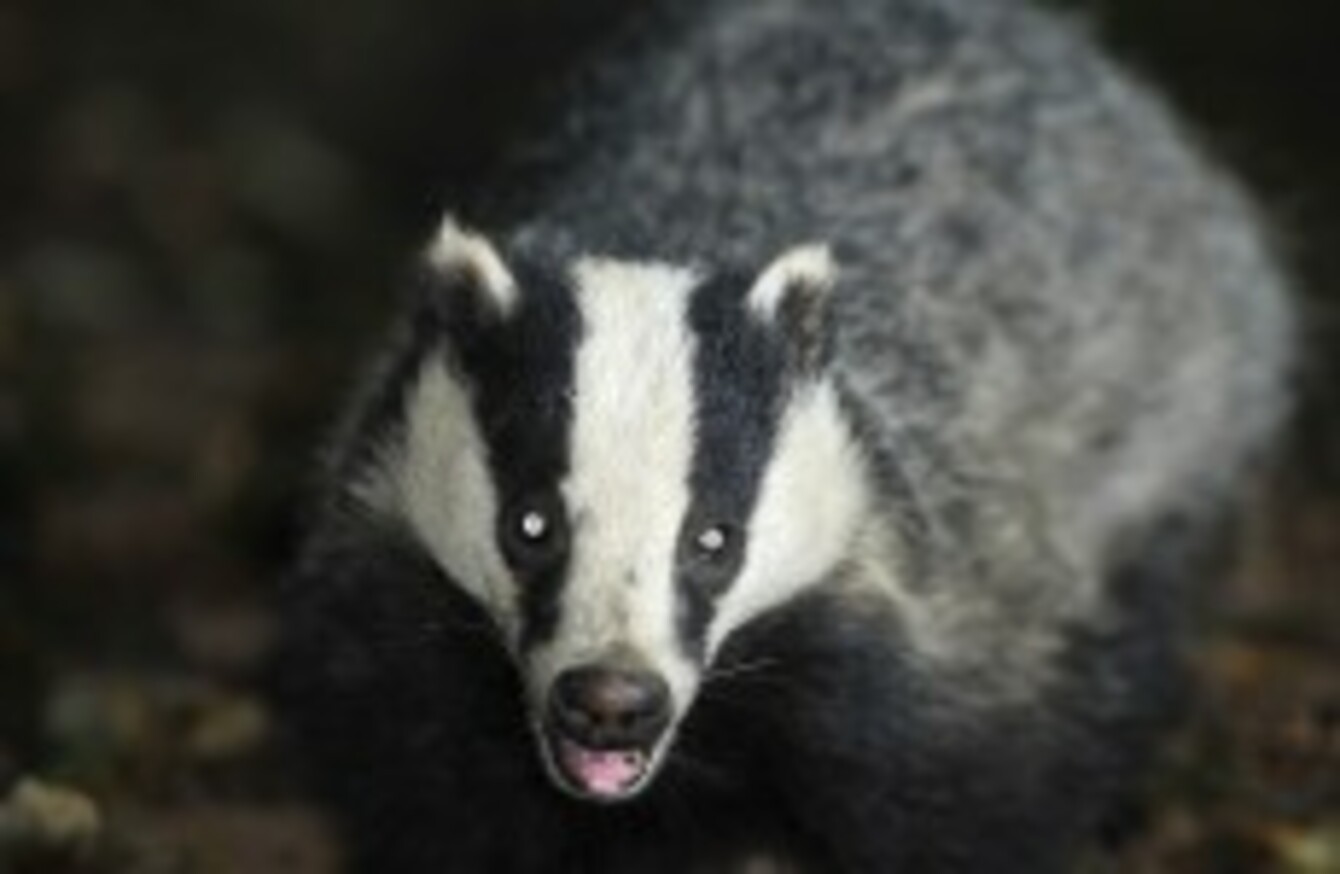 Image: PA Wire/Press Association Images
Image: PA Wire/Press Association Images
'BLOODY' DEMONSTRATIONS BY animal rights activists have been threatened against badger culling set to be carried out by the Department of Agriculture.
The bovine Tuberculosis (TB) eradication programme has been run by the Department of Agriculture over the past 10 years as part of a range of measures aimed at eradicating TB.
Approximately 6,000 badgers have been culled under the programme in recent years.
As the latest round of culling is set to begin, an animal rights group said it will protest the action.
"The removal of badgers is undertaken only in areas where badgers are the likely source of [TB] infection," said the Agriculture Department.  The badgers are captured by trained contractors who are monitored by the Department.
"The objective of the research is to replace badger culling with vaccination when research
currently being undertaken demonstrates that this is a practicable proposition," said the Department.
It recently sought expressions of interest from organisations interested in tendering for the provision of services, specifically capturing badgers and vaccinating badgers.
The closing date for expressions of interest was the end of June.
'Bloody' protest
Animal rights group ARAN said today it will stage a "lively, 'bloody' demonstration" in the coming weeks outside the Agriculture Department in Dublin and has vowed to "fight tooth and nail" to stop the increased kill.
The group will also be reaching out to Brian May, guitarist with band Queen and activist, for assistance during the campaign.
It is calling on Agriculture Minister, Simon Coveney, to step down over the cull.
The group said that there other more effective humane options available than killing the badgers.
ARAN believes that improvements in testing and the development of a cattle vaccine are the best ways to eliminate this disease.