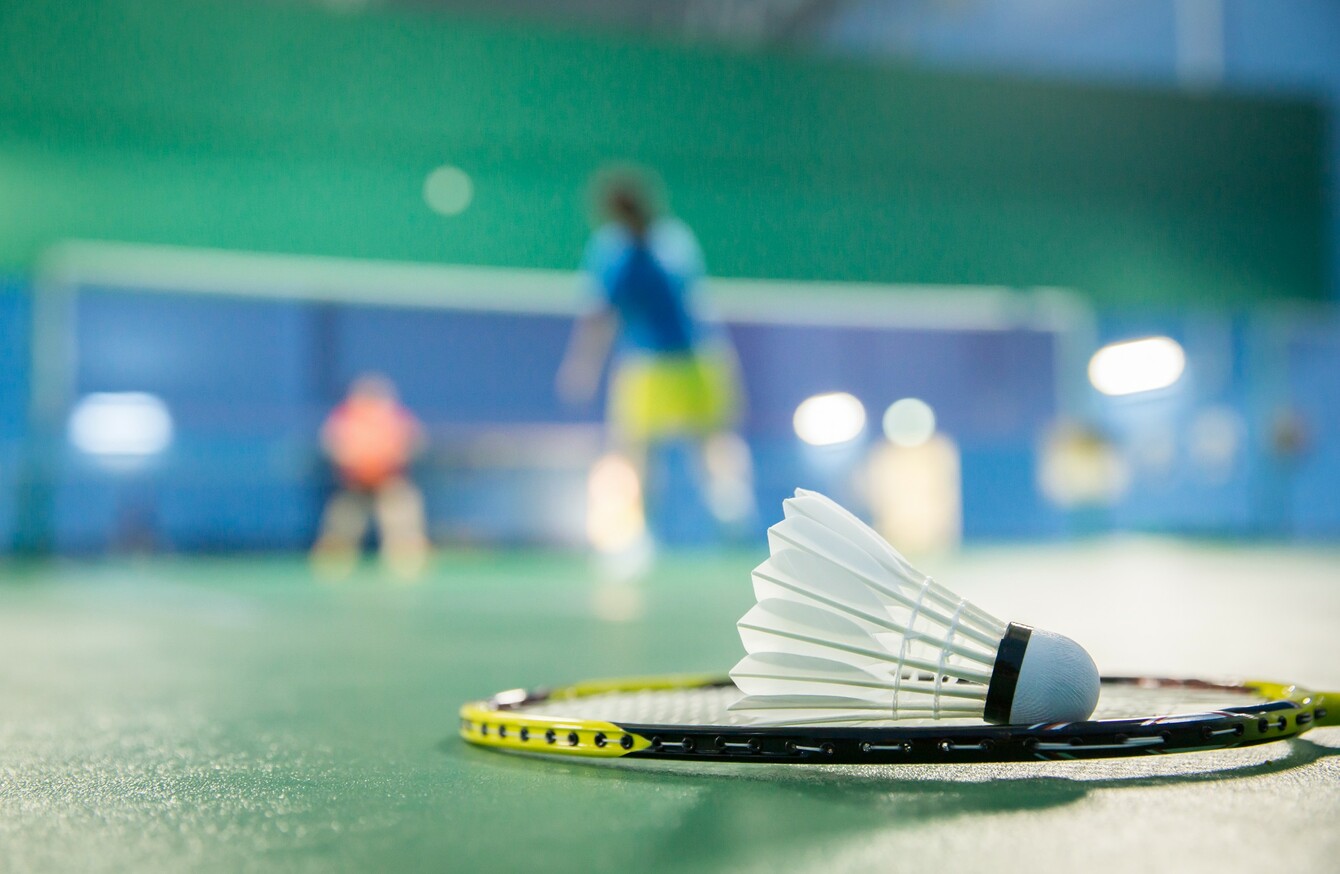 Image: Shutterstock/Byjeng
Image: Shutterstock/Byjeng
THE 57-YEAR-OLD manager of Baldoyle Badminton Centre told a judge yesterday that she was assaulted by international badminton player Nigel Boyne as she tried to break up a fight in which he was involved.
Boyne, 41, denied in a full defence in the Circuit Civil Court the allegation by Jean Denihan who runs the Baldoyle centre of assault on the night of 4 April 2013.
Denihan said in evidence that as she tried to separate Boyne and another player, Barry Dickson, as they rolled on the floor, he had grabbed her by the throat and attempted to punch her, and had told her "this is all your fucking fault".
She told Circuit Court President, Mr Justice Raymond Groarke, that other people had been trying to stop the fight and if one of them had not blocked Boyne's fist she would have been punched in the face by him.
Denihan, of Grange Park, Baldoyle, told her barrister Barney Quirke, that following the incident she had attended a psychologist as a result of how she felt following the incident.
Judge Groarke allowed Dr Brian Glanville, a clinical psychologist from Dalkey, Co Dublin, to give evidence to the court before Ms Denihan had undergone cross-examination as he had a previous appointment.
Stress and anxiety
Dr Glanville told the court that Ms Denihan was somebody who liked to be in control and had high standards for herself. After the incident she felt she had lost control and had felt a high level of stress and anxiety.
He said Ms Denihan was suffering from a traumatic stress reaction to the incident and had felt very concerned about her personal safety. When he saw she was still very distressed and agitated about the incident.
Dr Glanville said Ms Denihan had felt upset on the night of the incident as she had tried to restore order as manager of the centre.
Public apology
Cross-examined by barrister Michael Coen, who appeared with Thomas Loomes solicitor for Boyne, Dr Glanville said Ms Denihan had considered it important that Boyne, who had been suspended from the centre for a period, apologised publicly to her.
Ms Denihan had told the court that she had been kneeling beside the two men on the floor imploring them to stop fighting when the alleged assault by Boyne had occurred.
She alleged that the dispute had been the result of Boyne having been refused permission by the centre's executive committee to participate in a tournament for which he had been too highly ranked.
Mr Coen suggested to her that Mr Boyne had wished to take part in the tournament for the benefit of members he was coaching at the time. Mr Coen told the court that Mr Boyne was ranked the sixth top player in Ireland and had been as high as No 4.
Permission to play
Mr Coen said his client Mr Boyne had been allowed to participate in a similar tournament previously. He had been to Ms Denihan's office to ask her who had made complaints about him participating in the tournament but, as he got no answer, he had told her he would go public on it on the club's Facebook page.
The incident with Mr Dixon had happened after alleged comments about Ms Denihan were made by Boyne, of Elm Mount Lawn, Beaumont, Dublin, on the social medium.
The court heard that it is Mr Boyne's case that he did not try to strike Ms Denihan. He claimed he had offered to give an apology, but it had not been followed up on by Ms Denihan.
After hearing Ms Denihan's evidence, Judge Groarke adjourned the case, which may last several more days, to next week.
Comments are closed as legal proceedings are ongoing.