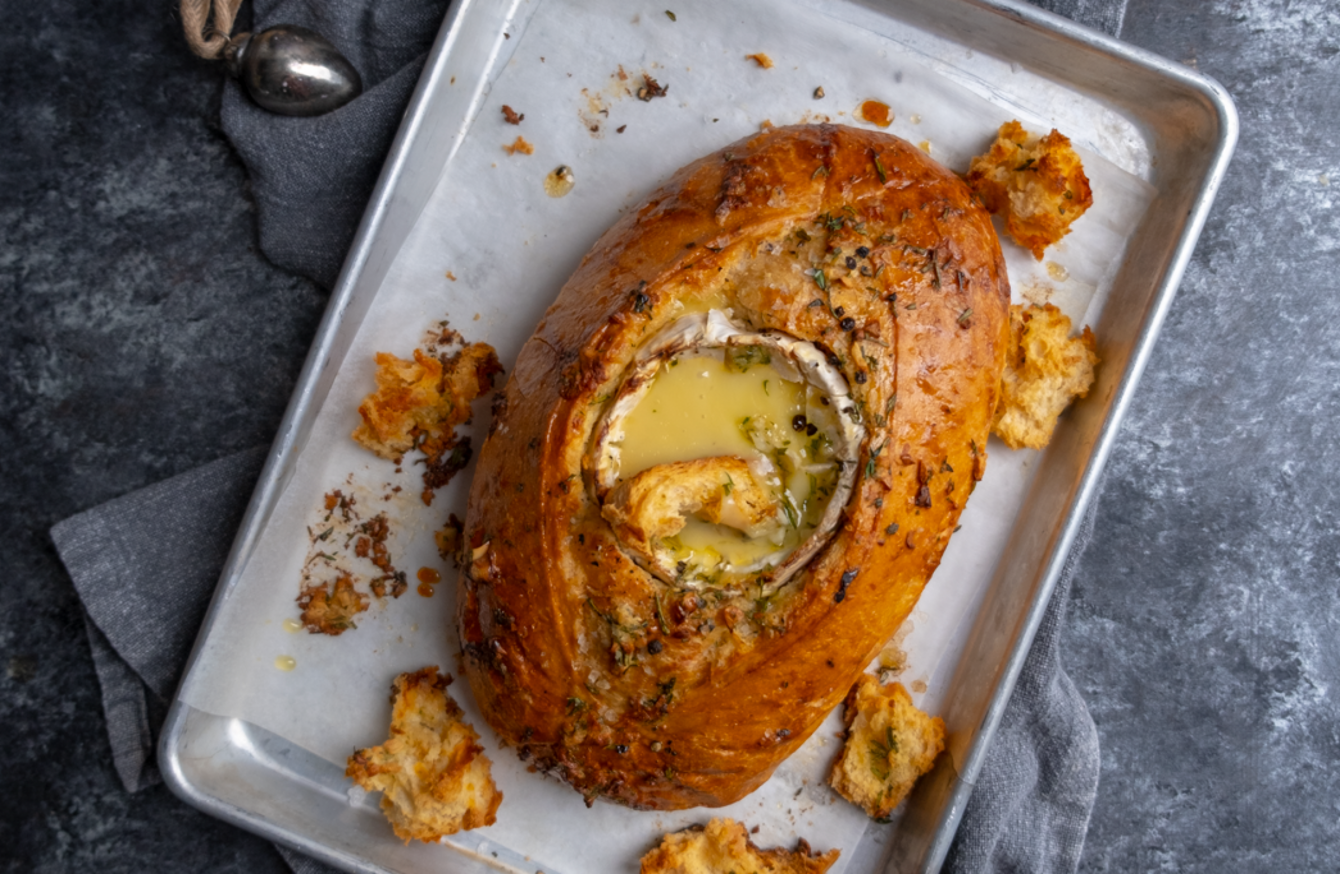 Image: Lidl Ireland
Image: Lidl Ireland
Tip: You can omit the cranberry sauce from underneath and in between the camembert and simply serve it alongside the loaf if preferred.
Serves: 4
Equipment needed: Baking tray, parchment paper
Cook time: 20mins
What you'll need
1 piece Bread
50g Butter, melted
3 cloves Garlic, crushed
2 sprigs Thyme, leaves removed
2 sprigs Rosemary, leaves finely chopped
200g Camembert
2 tsp Honey
Sea Salt
Pepper
Method
Preheat oven to 180°C/350°f/gas mark 4.
Using the Camembert round as a guide, cut a piece out of the top of the loaf and remove enough to hold the cheese. Tear the piece of bread that you have just removed, and dot it around the tray.
Mix the butter, garlic, thyme and rosemary together in a small bowl. Spoon or brush this mixture across the top of the loaf, inside the cavity and onto the bread on the tray, holding back a tablespoon of the mixture.
Spoon 50g of cranberry sauce into the cavity. Halve the Camembert across the centre, inserting one piece into the loaf followed by another 50g of cranberry sauce.
Criss cross the top half of the Camembert and place the into the cut out section, with the criss cross pattern facing upwards.
Drizzle with remaining tablespoon of herby mixture and drizzle the entire loaf with honey, sprinkle with sea salt and cracked black pepper.
Bake in the preheated oven for 15-20 minutes until golden and bubbling. Allow to cool for a few minutes before serving.
Serve alongside the remaining 100g port and cranberry sauce. Tear a piece off the bread, dip into the Camembert. Enjoy!
Follow @LidlIreland on Instagram for more great festive recipes!