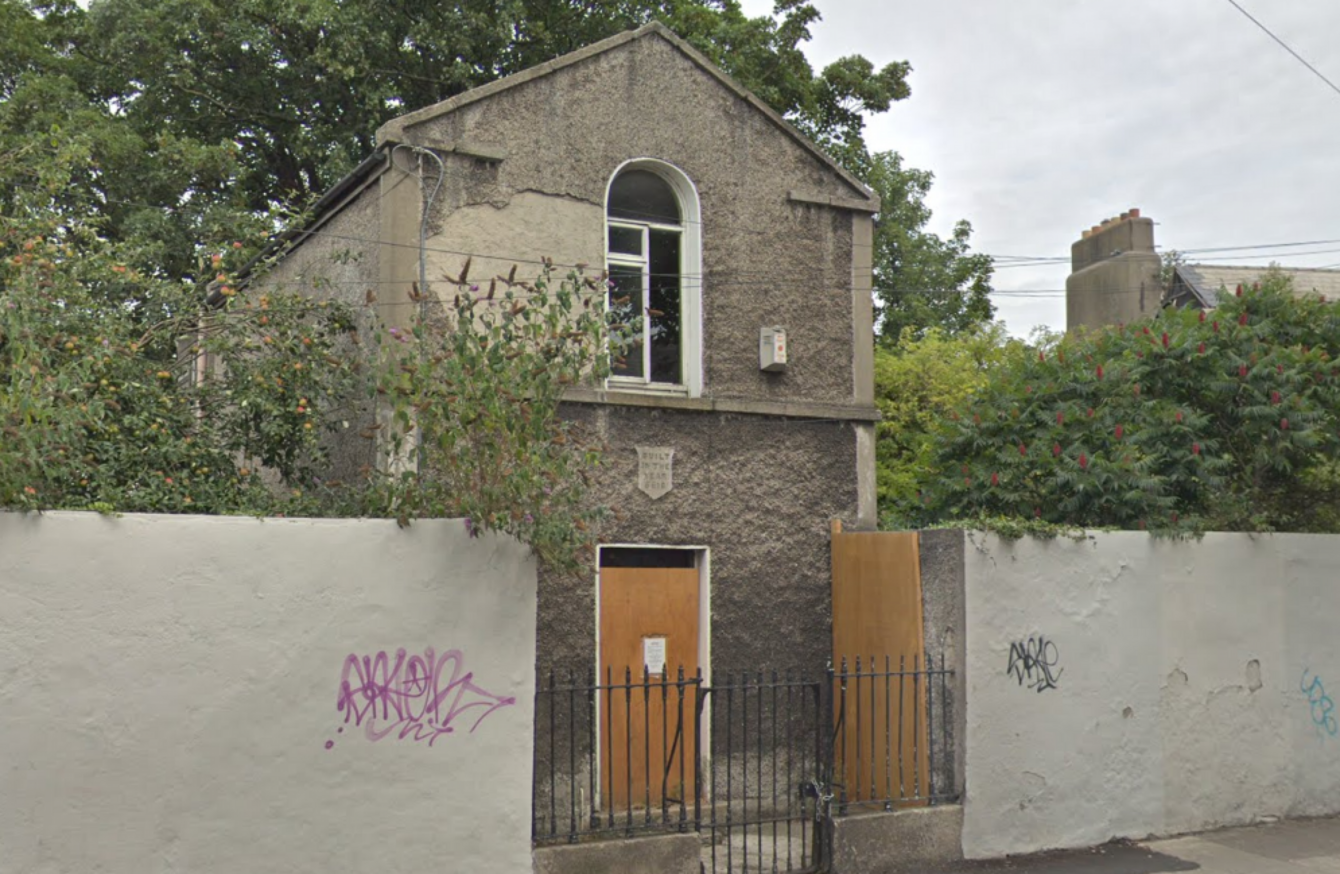 Image: Google Maps
Image: Google Maps
THE NUMBERS ENGRAVED on a simple plaque above a door in Dublin's Fairview Strand are almost guaranteed to make you look twice.
They state that the property on which it is mounted was 'built in 5618′. The year, in fact, is not incorrect.
The year 5618 refers to the Hebrew calendar, as the property sits on the site of Ballybough Cemetery – Ireland's oldest Jewish cemetery.
The cemetery first opened in 1718 and some 139 years later the house was added to the front of the graveyard as a caretaker's cottage in response to the prevalence of grave robbers  at the time. Translated to the Gregorian calendar, the house was built in 1857. 
 The last burial in the cemetery took place in 1958, 50 years after a new Jewish cemetery was established in Dolphin's Barn in south Dublin. 
Close to 150 marked headstones reside in the graveyard, inscribed in both Hebrew and English, while there are many more unmarked graves also on the site. 
This year, the cemetery celebrates its 300th anniversary. However, as of August 2017, both the cemetery and gate house were handed over to Dublin City Council by the Dublin Jewish Board of Guardians. 
As reported by the Irish Times, the grounds had become overgrown and the board of guardians lacked the resources to continue maintaining the house and cemetery. Both properties are now set to be restored by Dublin City Council. 
Nestled between Ballybough Bridge and Fairview Church, Ballybough Cemetery sits on one of the north city's busiest roads.
However, if you're planning on taking a peek at the graveyard itself, you'll have to hop on the top deck of a 123 bus through Marino as only then will the tombstones be visible.