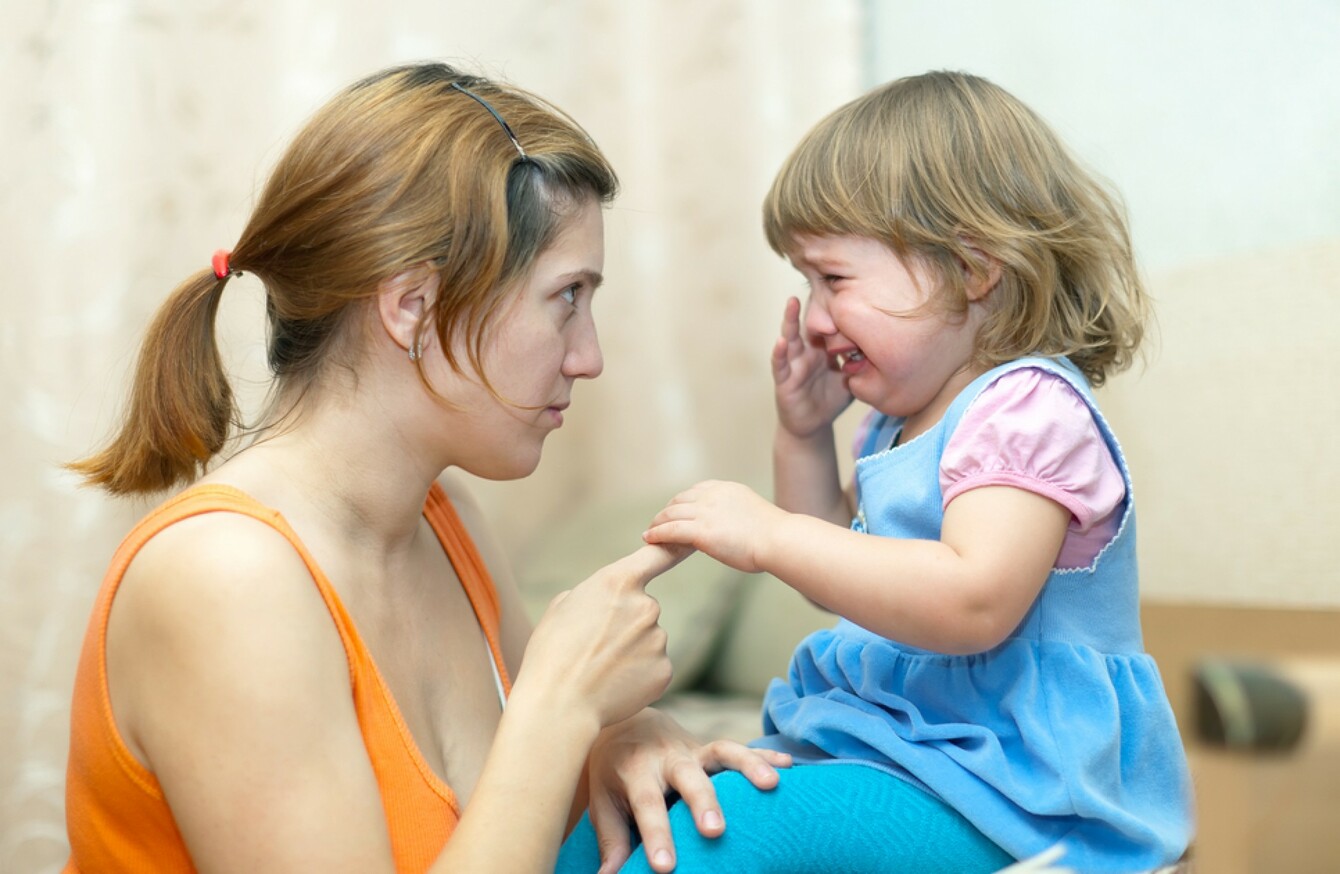 Image: Shutterstock/Iakov Filimonov
Image: Shutterstock/Iakov Filimonov
PARENTS ARE NO longer able to rely on the defence of reasonable chastisement when slapping their children as new legislation comes into effect from today.
While the law which allowed parents to use force against their children was repealed 15 years ago, this defence remained, and could be used in court in cases of assault.
Minister for Children and Youth Affairs James Reilly yesterday signed the commencement order to remove this from legislation.
This means that slapping is now effectively banned in Ireland, although no new offence has been introduced.
In a statement the Minister said the removal of the common law defence "sends a strong message which will, I hope, lead to a cultural change across Irish society that corporal punishment is wrong", adding:
We have not created any new offence but rather we are removing something that has its roots in a completely different era and societal context.
A Council of Europe committee recently found that Ireland was in breach of a human rights charter by allowing the defence to remain in law.
Last month a Claire Byrne Live/Amárach Research poll, in conjunction with TheJournal.ie, found that 52% of people were against parents being banned from slapping their children.
Tanya Ward of the Children's Rights Alliance believes public opinion may now change, as has happened in other countries where corporal punishment was banned.
However, a flood of prosecutions is not expected.
She told Newstalk Breakfast that the real impact of this legislative change is demonstrating that children are equal in the eyes of the law – 'You can't strike a partner, a neighbour'.
Ward added that parents who relied on slapping will need support to develop alternative forms of punishment.
Tusla offers an online resource offering advice on parenting, Parenting24seven.