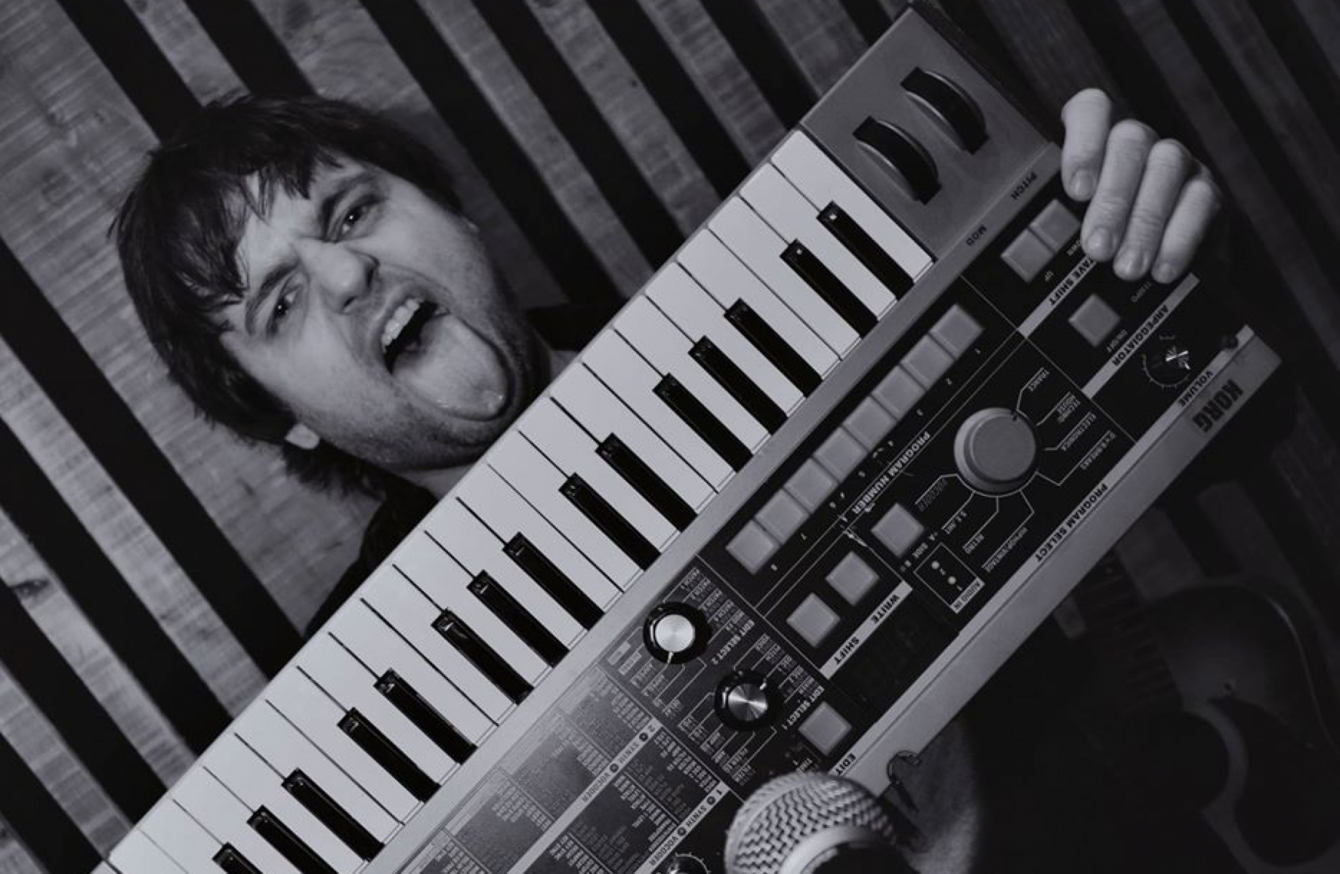 Jonathan Savino
Jonathan Savino
NINE THOUSAND EURO.
That is the figure, probably conservative, that I posited in a recent discussion amongst friends.
We have all played in bands and we were wondering how much of a loss we were running at.
For me, having played in bands for over a decade, that figure was €9,000.
You won't know my name from anywhere but TheJournal.ie and you won't have heard any of the songs I've made, so losing that amount of money isn't a huge deal.
I mean, it is a huge deal. Nine grand is a good chunk of a house deposit or a car (or 90 cars if you buy my first car again).
But as a payment towards a hobby for over a decade, it's not that bad.
While home recordings and the internet make getting your music made and heard easier in theory, the reality remains that making music remains pretty unprofitable for the vast, vast majority of people.
Where does it go?
Obviously, this begs the question, where does all that money go?
Let's assume you get your first instrument as a Christmas gift because Santa is good to you. So that's anywhere from €150 – €1,000 saved.
If you play a guitar or keys, you can get away without buying an amp for gigging or practice, but you wouldn't want to. So you need to shell out a minimum of €350.
Practice spaces run from €40 to €70 a week, so you're paying that around 45-60 times a year depending on how busy you plan on being.
On top of that, there's travel, food, leads, pedals, website hosting, photographers, Facebook ads, gear rental, recording, mastering and CD production.
So, you can see how €9,000 can come up fast.
Source: Jonathan Savino/YouTube
Jonathan Savino has made music under a plethora of names. Having been around the Dublin music scene for over a decade, he is preparing to release an album under the name Super Hyper Giant.
For him, the trick is to not think about the money.
"For me, it's not about the money at all. I do this because I love making music and I love writing music.
For the latest album, I've had to ask people to invest in me and I've had to give away parts of the songwriting. So I'm asking people to trust me when they don't have a reference point.
"If I went and did the Kickstarter, or Fundit, I'd be asking people to fund something that they'd never heard. And then you're in a position where it's your mates funding it, and you can't ask people to do that.
"You can also only go back to that well a couple of times.
"But I've discovered the art of asking. If you don't put yourself out there and ask, you'll get nothing."
Fund Me
The crowdfunding model Savino touched on is an interesting one for bands. It's also one fraught with anxiety if you don't have a built-in fanbase.
You're essentially saying to your friend and family: You're going to be guilted into buying this anyway, can I have the cash upfront?
For established bands, however, crowdfunding is a perfect way to eliminate the middle man between yourself and your fans. You get to pre-sell a product, the fan feels involved and no record company is there to skim money off the top.
But while you're not getting any money from venues and taking time off work, it can be difficult to fund things yourself.
One interesting addition to this landscape is Patreon.
The Patreon model allows users pay anywhere from €1 to €500 every time a creator posts something. This allows musicians who post videos or songs to nail down a regualr income stream at minimal cost.
Founder Jack Conté is a musician himself and told Music Ally last year why he set the website up.
There are people who have an audience of 100,000 fans. Imagine that: 100,000 weekly visitors who are enjoying your stuff. But with modern advertising CPMs, that's nowhere near enough to make a living.
"Yet that's a football stadium full of people! That should absolutely be enough."
Patreon last week announced it had taken in €27 million in new funding as it plans expansion, and last year signed up artist Amanda Palmer, who now makes $33,000 (€29,000) every time she posts.
State of the Nation
Given that Ireland has always had a history of churning out bands and musicians, some might question why the State doesn't offer more support. Others will say that the arts should be a private enterprise, but we'll leave that argument to the comments section.
In fact, Ireland does have a support mechanism for bands – an Arts Council-funded board called First Music Contact (FMC).
There, bands are given practical advice on how to manage themselves and given opportunities to attend some of the world's best festivals – such as South By Southwest, Eurosonic and Canadian Music Week.
FMC has helped basically every Irish band you can think of at some point in the last few years – Kodaline, Lisa Hannigan, James Vincent McMorrow, Delorentos, The Coronas, Jape, Declan O'Rourke, Fionn Regan.
While Arts Council funding to make an album or go on tour is difficult to come by, the body does run CultureFox and is actively encouraging bands and musicians to see themselves as part of the arts community across Ireland.
Angela Dorgan who runs FMC told TheJournal.ie that they pay a larger percentage out to bands than they get from the Arts Council.
"We run Hard Working Class Heroes as a showcase. So it's not a professional festival in that way, but the cost of flying bookers, agents and label reps is all covered as well as the backline costs.
But after it, we run Music Trails on New Year's Eve. At that, 38 of the 100 HWCC bands got paid €150 for a 20-minute acoustic set.
FMC is also involved in the soft-launch of an app called Firststage, which allows acts play "live" using augmented reality. That app delivered €700 for eight bands involved with the early testing.
While that may not sound like life-changing money, it represents an avenue for musicians that never existed beforehand.
Dorgan also pushes bands to back each other.
We have 11,000 bands on our Breaking Tunes website. Imagine that the 11,000 bands in Ireland's music industry were buying each other's albums.
Source: Beth Moore/YouTube
In Canada, things are different.
"We have some great organisations like Factor and OAC (Ontario Arts Council) and Canadian Arts Council that all fund musicians projects," says Beth Moore, a Niagara Falls based singer-songwriter whose most recent album Five Out Of Ten was released last year.
There are varying levels depending on what level you are at professionally. I personally won the OAC popular music grant for $6,000 and the Factor (Foundation Assisting Canadian Talent on Recordings) juried sound for $13,000.
She says that many don't apply for grants because the system can be obtuse and you "have to work for it".
Live funding
It's generally repeated nowadays that playing live is where the money is for bands these days. But what if venues and promoters don't pay?
You pay to book the space yourself, bust your backside to promote it and get your friends and family to go, and… hope.
Savino is hopeful that when he launches his album on 4 March in Whelans that he might make €1,000. Not small money in any man's language, but not exactly huge, when you factor in the costs.
I had to get a live band because I did the album myself, so once I pay the five of them and pay costs, there's not a whole lot left over.
Even if the Canadian grants system is better, the venues still don't pay much, says Moore.
"Especially not in comparison to the amount it costs to put out albums."
This situation is largely similar for acts in the US and UK, where "exposure" is the currency of the day.
"It would be great to get musicians together and form some kind of a union," says Savino.
But there'll always be a band hungrier than you willing to do it for free.
Success story
Dorgan says that all kinds of things are working for bands, citing Sleep Thieves as an Irish band doing well on Spotify. However, the margins on streaming services are thin.
Here's one day in October for my own band. 17 streams worked out at a massive 0.078 cents. American. Split four ways.
Dorgan says that the strategy has mixed the new ways – Spotify, crowdfunding, pre-selling – and old: gigging, meeting with labels, working hard.
There is no silver bullet to funding an album for unsigned bands. We found a few years ago that the Credit Union funded more Irish releases than all the major labels.
Love of the game
The vast majority of people in bands will give up around about the time "the real world" comes calling. Mortgages and babies take precedence over microphones and basses.
But some will stay in it, spurred on by their desire to create.
"I'll be doing it for as long as I'm alive, money or no money," says Savino.
Some people are happy enough to put thousands into a car or following a football team. For me, it's making music.
Moore echoes that sentiment.
"Everything will cost you money and you'll have to hustle no matter what you choose to do in life.
If you're passionate about it you're going to naturally want to push beyond your limits creatively, financially, emotionally, in every area, so it's kind of what I signed up for.
"It's been a struggle, but it's been worth it also."