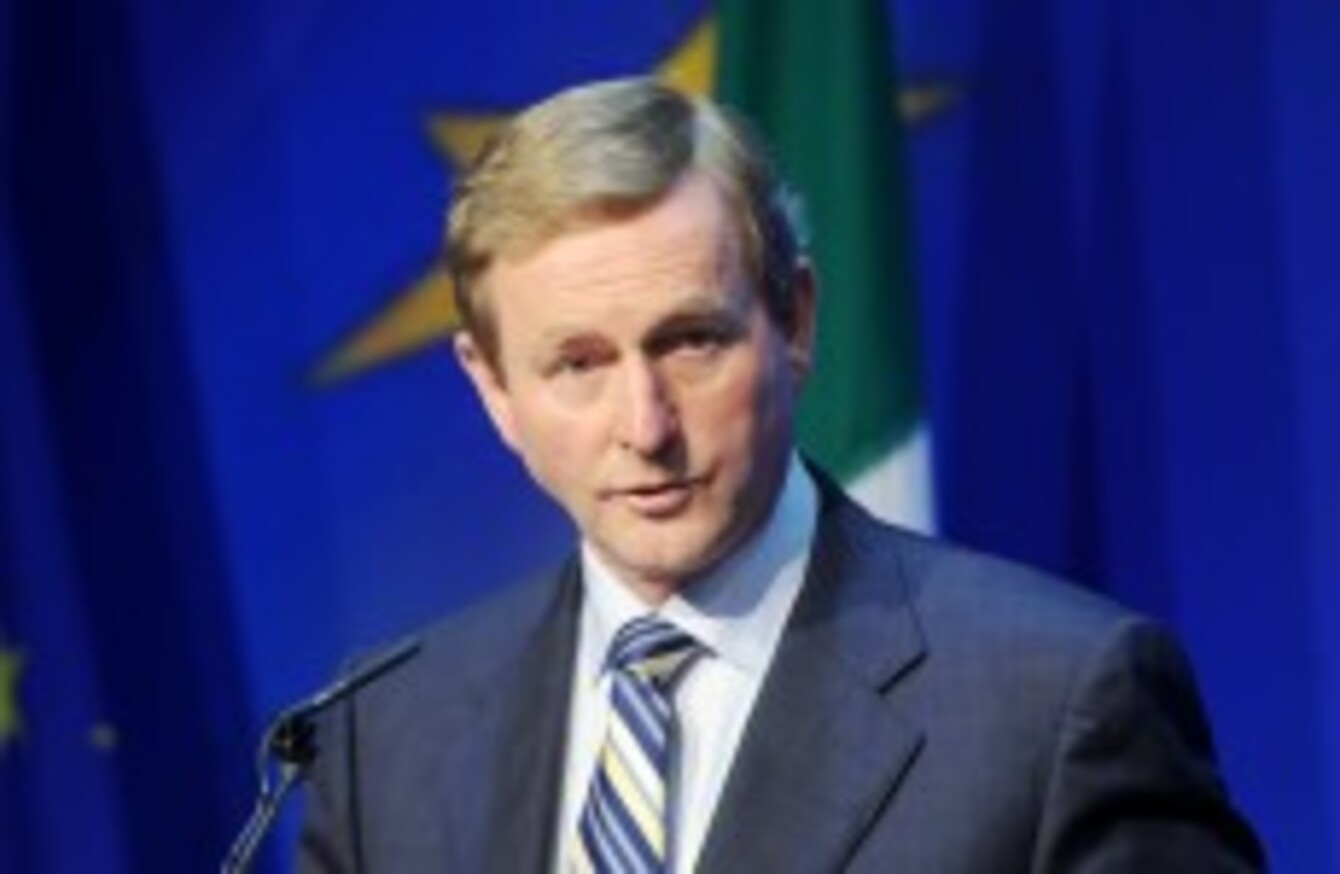 Image: Laura Hutton/Photocall Ireland
Image: Laura Hutton/Photocall Ireland
THE CHIEF EXECUTIVES of Ireland's major banks were called in to meet the Government last night for discussions on the mortgage arrears situation.
Long-awaited legislation on personal insolvency will be published on Friday. Enda Kenny said yesterday that the bill would contain new measures to help those in mortgage arrears.
The Taoiseach said:
It will provide clarity on the policy framework for bankruptcy and debt settlement.  The new regime will give a greater balance to the rights of the borrower and the lender and incentivise both parties to come to an agreed solution.
But no details have yet been released to the public of the insolvency legislation, on which banks were briefed at last night's meeting.
AIB has already said that it is working to ensure "full alignment" with the new legislation. In a statement last night, the bank said that its "priority is to implement solutions to allow homeowners remain in their homes wherever possible".
Permanent TSB said that it is overhauling its 'collections' arm to better manage customers in arrears and apply "tailor-made solutions" to those in difficulty.
The bank's CEO Jeremy Masding said: "We are determined to work constructively with our customers to find solutions which allow them to correct their positions in a mutually supportive manner."
Bank of Ireland did not refer specifically to last night's meeting, but said in a statement: "Bank of Ireland looks forward to ongoing and professional engagement with Government and the Central Bank of Ireland in relation to this very important issue."
The lender acknowledged that arrears on its mortgage books have been increasing in recent months.