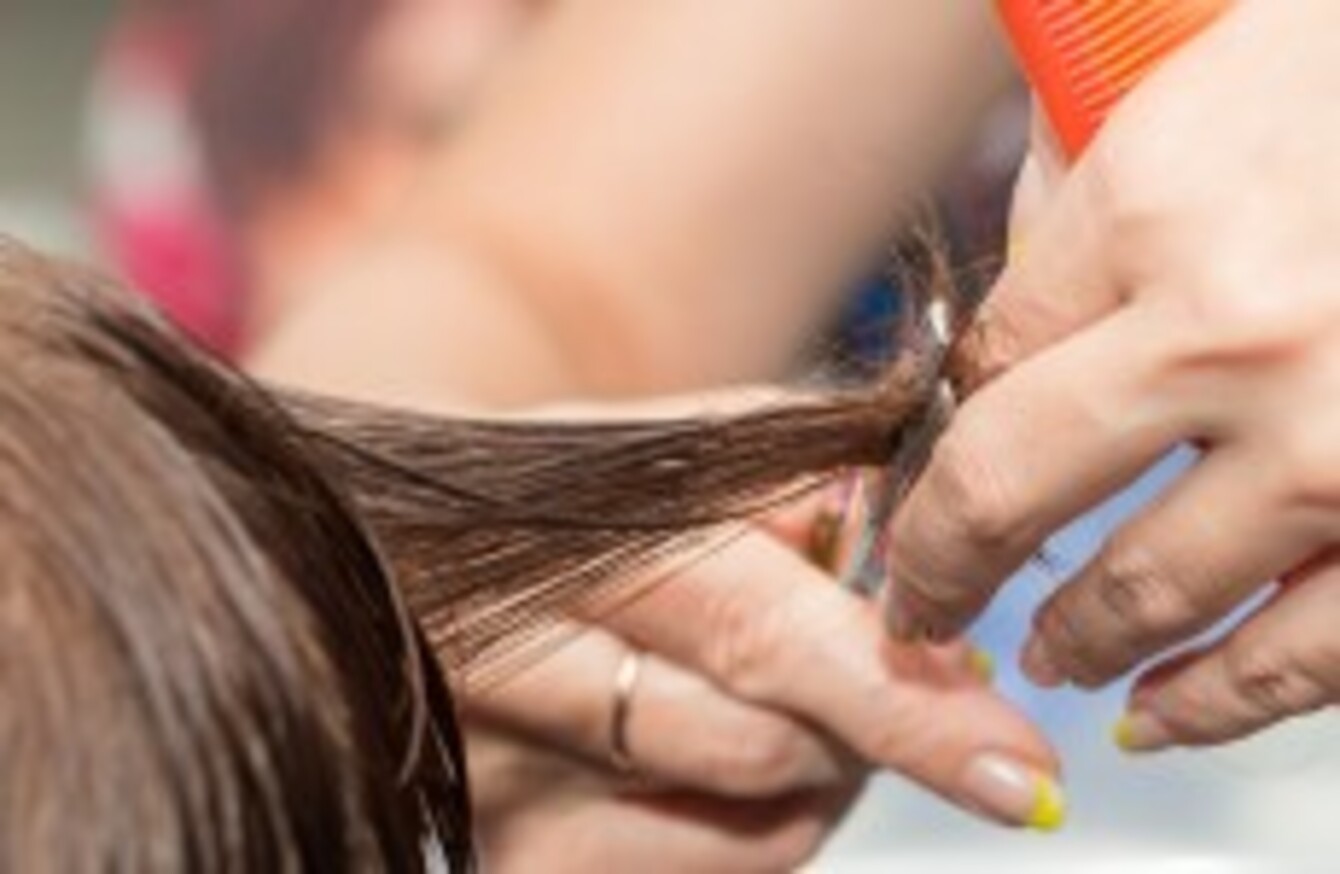 Image: Shutterstock/schankz
Image: Shutterstock/schankz
IT HAS BEEN ruled that a barber shop that refused a woman a haircut did not discriminate.
The Equality Tribunal has ruled that the woman concerned was not discriminated against on grounds of gender under the Equal Status Acts.
This relates to an incident that happened when the complainant, Elaine Carroll, went into Gruaig Barbers in the Liffey Valley Shopping Centre to get a haircut.
What happened? 
The complainant said that she entered the premises of the barber shop on 24 May 2013 to get a haircut, asking the female barber for 'an undercut' – a style that would see the side of her head shaved.
As part of the case, Carroll claimed that the female barber said that she was not able to cut women's hair and would get in trouble if she did so. It was also claimed that the owner of the respondent company said that the staff were not qualified to cut women's hair and that it was an insurance issue.
Was it discrimination?
The respondent did not dispute the facts put forward in the complaint.
Rather, they stated that the business is operated as a barber shop where the staff are qualified in the cutting of men's hair.
It is also specified that the insurance the business operates under is specifically for the cutting of men's hair.
The company referred to a section of the Equal Status Act that states, "differences in the treatment of persons on the gender ground in relation to services of an aesthetic, cosmetic or similar nature, where the services require physical contact between the service provider and the recipient."
The Equality Officer, Orla Jones, said that the case from the respondent:
Satisfied from the totality of the evidence adduced here on behalf of the respondent that the cumulative effect of the defences advanced by the respondent in this case both justify and explain the respondents refusal to provide the complainant with a hair cut.