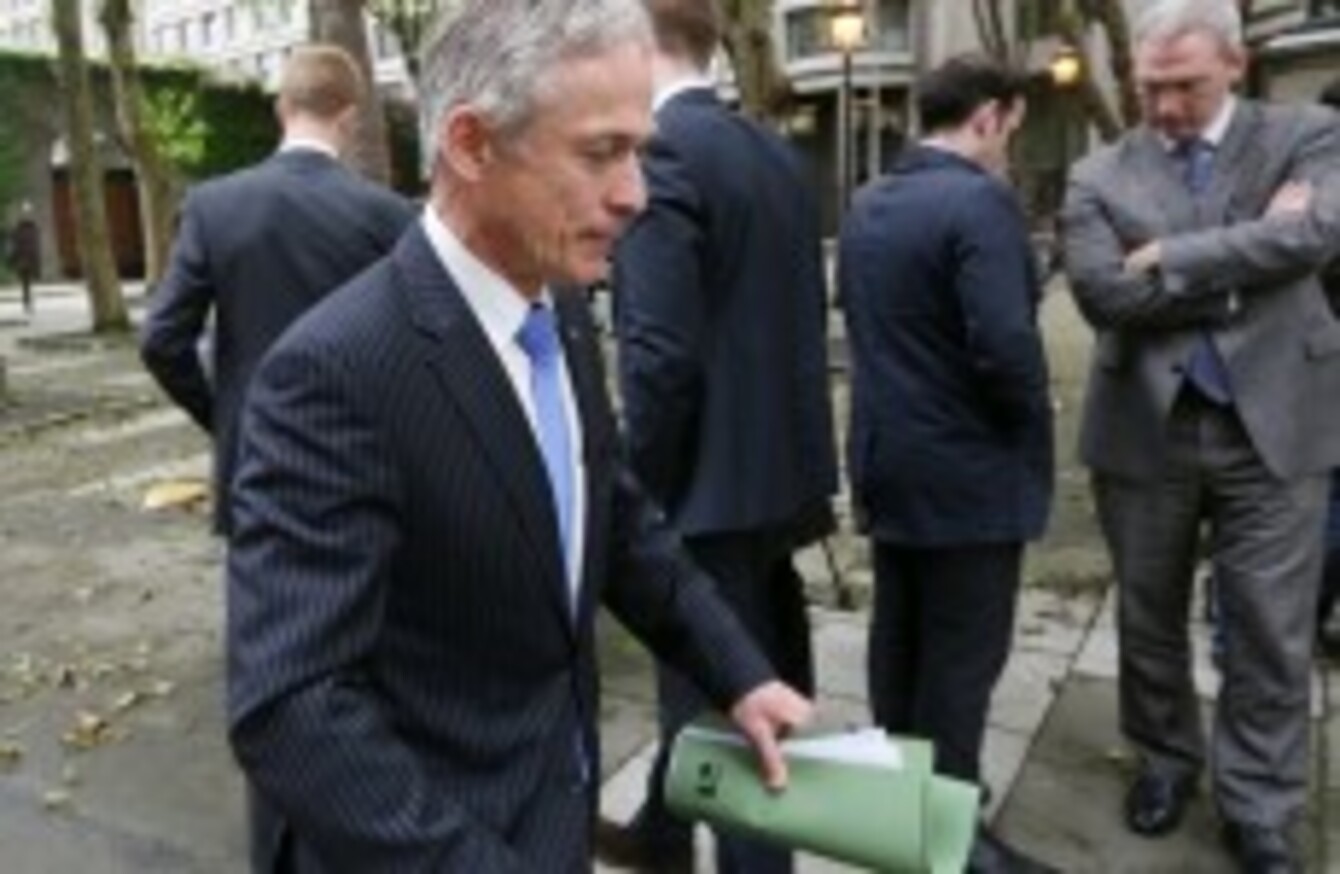 Image: Laura Hutton/Photocall Ireland
Image: Laura Hutton/Photocall Ireland
JOBS MINISTER RICHARD Bruton has been forced to deny that an IDA decision taken in 1996 while he was the minster responsible has led to high unemployment rates in the south-east.
The south-east region has the highest rate of unemployment in the country, roughly 50 per cent higher than that of Dublin
Speaking to Bruton at an Oireachtas Committee discussing the job losses at Bausch and Lomb, local Fine Gael TD John Deasy said that unemployment problems can in part be traced back to a decision taken in 1996 to move a regional IDA manager from Waterford to Cork:
"At the time, plenty of people including people in Government, said that it would have a detrimental effect of the region," Deasy said.
You were the minister (for enterprise) at the time those warnings were given back in 1996, since then those warnings have turned out to be correct. They have led to an imbalance in regards to foreign direct investment going tho three places, Cork, Dublin and Galway.
Deasy questioned why the IDA had sanctioned the hiring of 35 new people while the position in Waterford has not been replaced. He added that there is a "change of personnel" in the IDA with the appointment of a new CEO and chairman and argued that structures in the south-east need to be addressed.
But Bruton disagreed that he was at fault for the IDA's presence in Waterford, saying that it was an "operational matter" for the agency.
"All of these 35 people are being put in overseas positions to try and secure new investment," he argued.
He also said that the South-East Employment Plan he implemented has seen job growth in the region growing at a faster rate than elsewhere in the country, adding he is conscious that unemployment rates remain too high.
Bausch and Lomb 
Both Sinn Féin's David Cullinane and Fianna Fáil's Dara Calleary were critical of some of the comments from outgoing IDA CEO Barry O'Leary, with Calleary describing them as "unfair to everybody involved in that situation, particularly the workers".
O'Leary had come in for some criticism for suggesting that workers should face the "stark reality" that paycuts are preferable to the closure of the plant.
Cullinane said that comments were, "very regretful in relation to negotiations underway right now".
The company announced last month that 200 jobs were to go at the contact lens manufacturer with the remaining staff facing pay cuts of up to 20 per cent.
The Labour Relations Commission last week accepted an invitation to chair talks between union representatives and management.
As a result Bruton was unwilling to discuss the detail of negotiations, but responding to questions about what supports the department has available in case there are further job losses, he said that he has confidence in the package being put in place by the IDA.