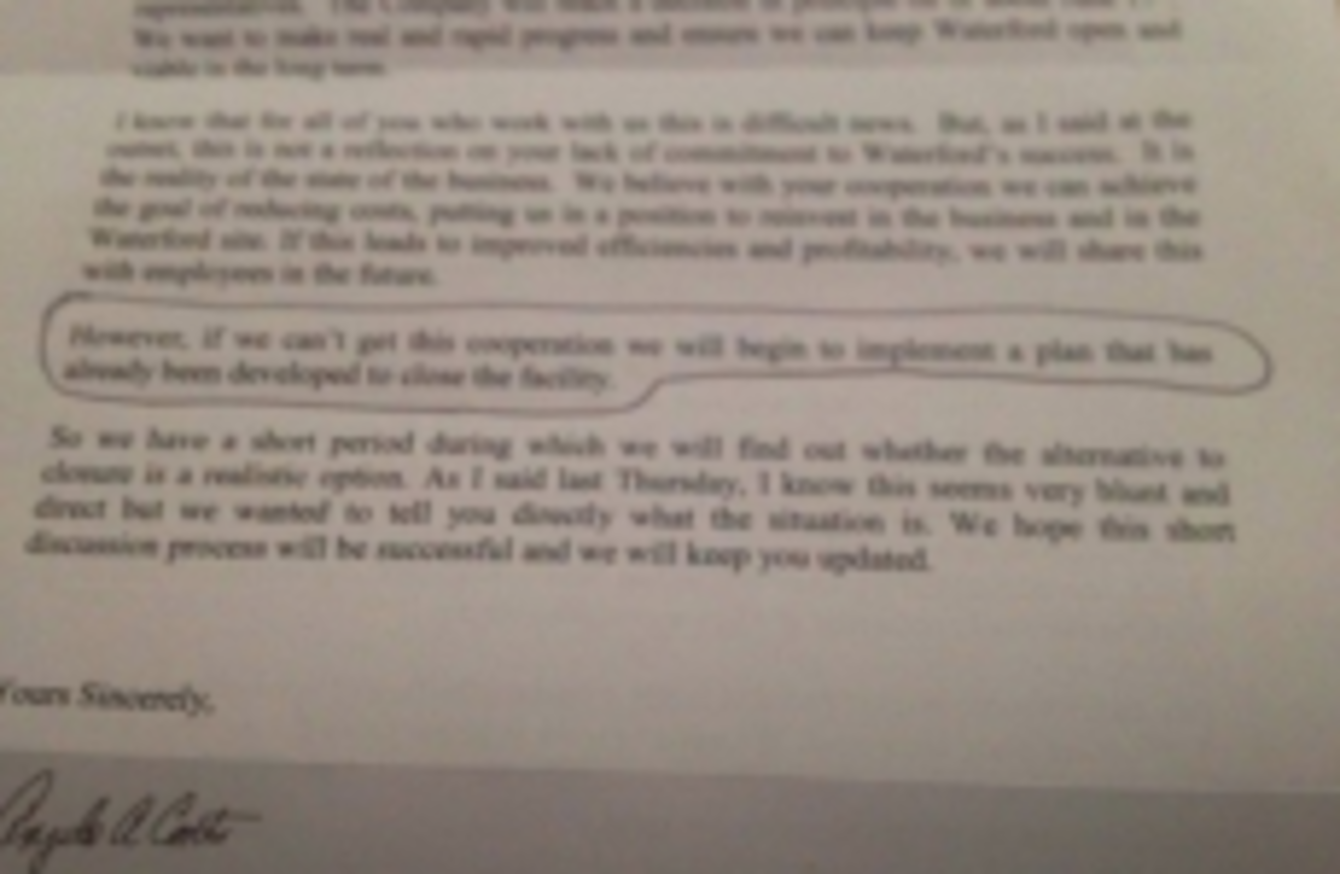 THE WORKERS AT Bausch and Lomb in Waterford have received a letter from the company today telling them that the redundancies are "the reality of the state of business".
The company is seeking up to 200 redundancies.
Earlier today CEO of the IDA, Barry O'Leary said that cuts have to be made to ensure that the plant remains open.
TheJournal.ie has seen a letter sent to  Bausch and Lomb staff signed by the companies vice president Angelo Conti.
The letter stated, "I know that for all of you who work with us this is difficult news.
But, as I said at the outset, this is not a reflection on your lack of commitment to Waterford's success. It is the reality of the state of business.
"We believe with your cooperation we can achieve the goal of reducing costs, putting us in a position to reinvest in the business and in the Waterford site.
"If this leads to improved efficiencies and profitability, we will share this with employees in the future.
However, if we can't get this cooperation we will begin to implement a plan that has already been developed to close the facility.
"So we have a short period during which we will find out whether the alternative to closure is a realistic option.
As I said last Thursday, I know this seems very blunt and direct but we want to tell you directly what the situation is.
"We hope this short discussion process will be successful and we will keep you posted".
Bausch and Lomb is currently the largest employer in Waterford, with just over 1,100 staff.
SIPTU has said that it is asking for a meeting with the company over the job cuts and threats of a 20 per cent pay cut to the salaries of remaining staff.
It is understood that there will be a meeting between management, staff and union representatives on Tuesday.