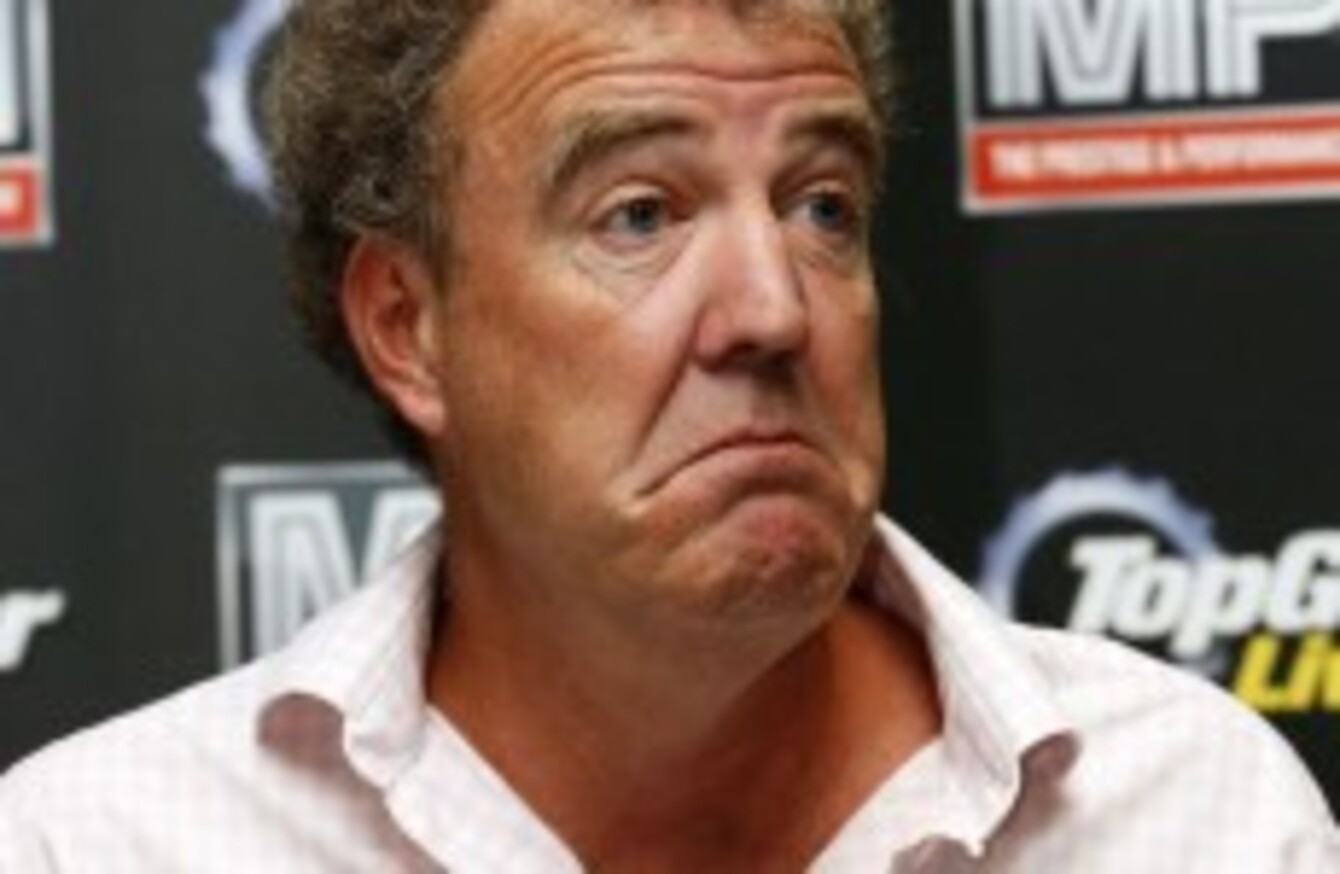 Image: Matt Crossick/PA Wire
Image: Matt Crossick/PA Wire
More than 21,000 people have complained to the BBC over offensive comments by Jeremy Clarkson on public sector strikers.
The controversial presenter, whose comments were described as 'silly' by British Prime Minister David Cameron, has apologised for the remarks made on The One Show on  Wednesday evening.
The Top Gear presenter had been asked for his views on the estimated two million public sector workers who went on strike on Britain this week.
In response, Clarkson said: "I'd have them all shot. I would take them outside and execute them in front of their families".
He added: "I mean, how dare they go on strike when they've got these gilt-edged pensions that are going to be guaranteed while the rest of us have to work for a living?".
The Guardian reports that the production team of the BBC show had discussed Clarkson making a joke about the striking workers before the programme went on air.
In 2008 the BBC received over 27,000 complaints over 'Sachsgate' when Russell Brand and Jonathan Ross left crude messages on actor Andrew Sachs's voicemail.
Watch Clarkson's remarks here:
(Video uploaded by TylerAgainstCuts)