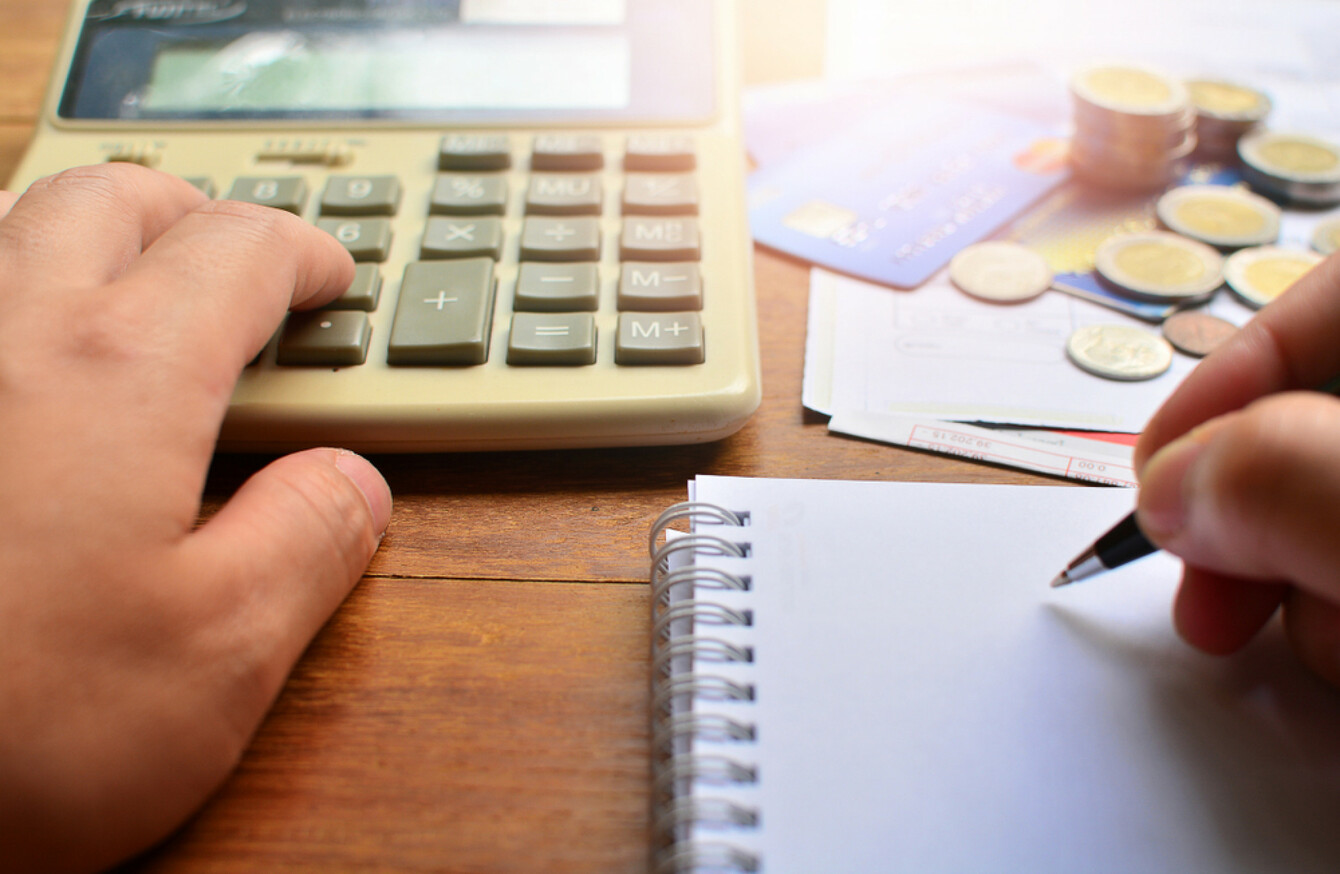 Image: Shutterstock/ITTIGallery
Image: Shutterstock/ITTIGallery
PEOPLE WHO RECEIVE an illness benefit from the State have been waiting weeks for payments, resulting in financial problems for many as they face rent payments and back-to-school costs.
The problem has arisen because some GPs have continued to use old medical claim forms despite a system change over at the start of the month according to the Department of Employment Affairs and Social Protection.
However, many people have said that neither their GP or the Department informed them of the changeover.
"You depend on it from week to week, but now you just don't know. The lack of information coming from them, it's very frustrating," one man told TheJournal.ie. 
The Department said in a statement that it had recently introduced a new claim form (IB1) and a new medical certificate (MED1) to replace the previous MC1 and MC2 forms for certification of the Department's illness and injury benefit schemes. 
It warned that payment delays will likely continue where old forms are used for certification.
The change took place as part of a programme of modernisation in the Department's illness benefit section which took effect from Monday 6 August.
"Some GPs have continued to use the old forms after this changeover date. In order to facilitate the continued payment of illness and injury benefit to our customers, the Department has, to date, continued to accept old MC1 and MC2 forms were provided by GPs.
"However, the continued use of old forms by some GPs is causing significant delays to our processing times, as the old forms are not compatible with the new system, with each one requiring manual inputting into the Department's payment systems." 
The delay in payments was acknowledged by the Department of Employment Affairs and Social Protection's Twitter account last Monday. 
The Department would not confirm how people many have been affected but the tweet has received queries and complaints from over 80 users so far. 
We spoke to four people who have gone weeks without payments because they had been told to use the now outdated MC1 form by their GP. 
Three out of the four people told TheJournal.ie that neither the Department or their GP told them about the change of forms.
One woman said that has not been paid since the 9 August and that the Department has not explained the delay to her.
"I get €198 a week or I am supposed to – It's not a lot but my husband gets paid monthly and it usually ties us over, to pay my direct debits and to do some food shopping.
"But I haven't been paid in weeks, my car insurance and life insurance direct debits have both bounced.
I really am broke.
She said that no one wants or expects to be on the illness benefit but that she had no choice to claim it when she was involved in a road traffic accident last November, severely injuring her right arm.
"It's just a really tough time and feels very embarrassing to feel like you're begging for money you're entitled to after working and contributing to PRSI. 
"I haven't been to physiotherapy for two weeks because it's €65 a session, I can't afford it and I'm in so much pain.
She hopes to sort out an arrangement soon to work from home in some capacity so she no longer has to deal with the Department.
"I have never gotten a letter from them or had a phone call answered,  I've gotten plenty of direct messages on Twitter promising a call but I won't hold my breath. 
Being sick is tough enough without having to fight for your money. 
Another man told TheJournal.ie that he claims the illness benefit due to a mental illness and is finding the whole situation very stressful.
"I just started missing payments, I had to go onto Twitter to see that they had something up to say that there was a delay in payments.
"It was pointless ringing them so I resorted to sending a tweet, but I haven't heard anything."
He said that while his wife works, his family relies heavily on the weekly payment and is worried about the upcoming weeks when his four children return to school. 
"Every penny counts, my wife is working but we have a lot of outgoing expenses," he said. 
'Thankfully I've got a good landlord'
"I can't afford to pay rent or buy food and medicines," another woman told TheJournal.ie.  
"Personally I get €155 a week based on me dropping in a weekly cert from my doctors. I wasn't paid last week so went in this week and the receptionist told me there was an issue with the change over of forms that the doctors use.
"Not everyone has people they can borrow money from and getting into arrears does not help the healing process at all as I'm sure you can imagine.
"My heart goes out to the stranded vulnerable who have not received payment as it is a literal lifeline when you are unable to work or enjoy full health," she said.
Another man who has gone weeks without a payment told TheJournal.ie that his rent was due yesterday but that he was lucky because he had "a good landlord". 
"I had to borrow money from a neighbour to see me through last week, but I can't go begging from the neighbours.
"Thankfully I've got a good landlord, he's understanding in that regard. I'm sure there are people who are in worse positions."
He said that like everyone else, he could not get through to the Department on the phone and had to write to them on Twitter. 
The response he received was that his query about his missed payments had been sent to the Department but if he was in urgent need of his payment to get in contact with his local Community Welfare officer. 
"I'm not in a position to get down to a Community Welfare Officer because of my situation, not everyone can get out and about.
It's not as easy as that, but that seems to be the answer they're giving to everyone.
The Department has requested that all GPs, who are not using the new forms to "consider the needs of their patients" and begin to use the new IB1 and MED1 forms immediately.
It expects that most payments will be up to date, including arrears due, by the middle of this week.
The Department's statement added:
"Any person affected by a delay in their payment, and who is in need of financial assistance, is asked to contact their local Community Welfare Service at their local Intreo Centre.
"Customers who are unable to travel, by reason of illness or injury can contact their local Intreo Centre by phone and ask to speak with their Community Welfare Officer, who can make an arrangement to assist them."