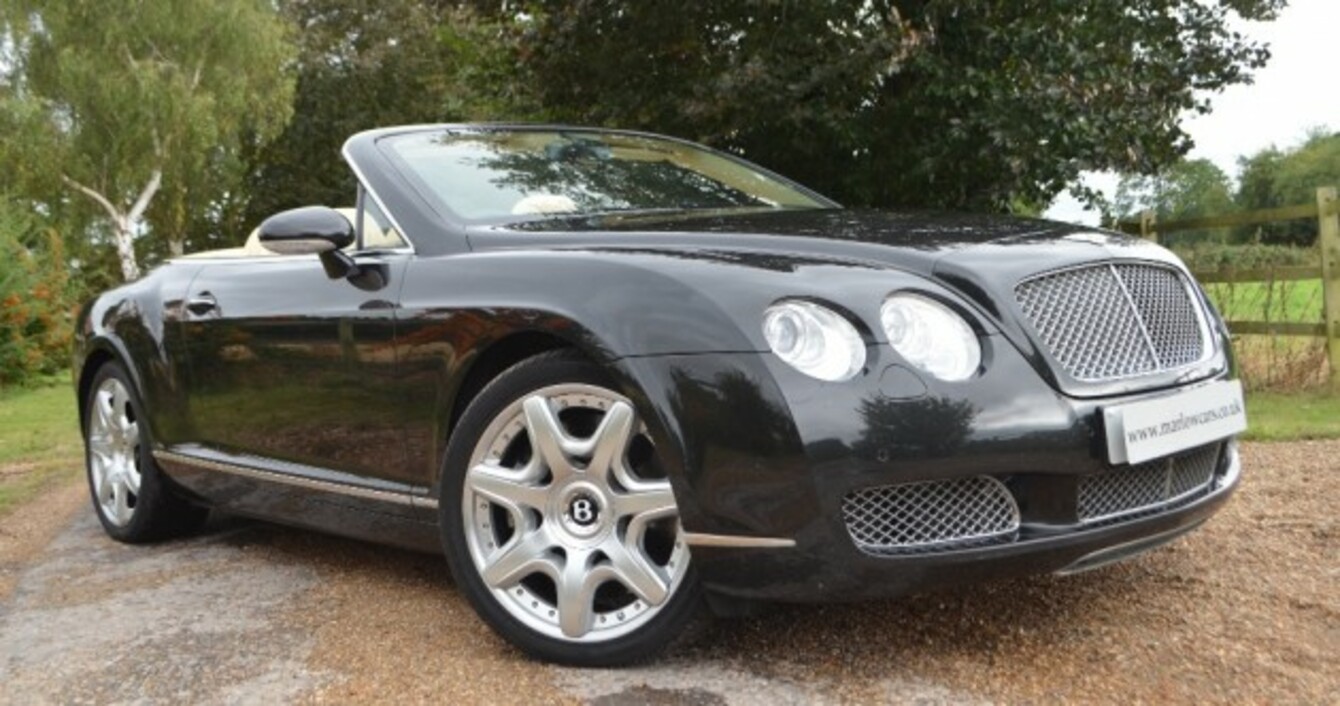 Image: Elite Motors
Image: Elite Motors
THE BENTLEY CONTINENTAL mixes supercar speed with splendid luxury in one effortless package.
This car is resplendent in its Diamond Black metallic exterior and top quality Mulliner Driving Spec Magnolia heated hide, Beluga secondary hide carpets and seat belts and Piano Black wood veneer interior and 20-inch two-piece seven-spoke alloy wheels.
This particular model has drilled alloy sports foot pedals and footrest, the gear lever is finished in knurled chrome and hide and there is diamond quilted hide to facings, doors and rear quarter panels, embroidered 'Bentley' marque emblem to seat facings and indented hide headlining.
The Bentley Continental is a handsome car with real presence and looks just as good with the roof up as it does with the roof down.
The roof is made of fabric, folds away in a elegant manner in about 25 seconds and can be operated at speeds up to 32km/h (20mph). So there is no need for the roof to interrupt the driving experience.
And driving this open-top grand tourer really is an experience. It is super quick, quiet and stable. It handles beautifully and the four-wheel drive helps to control all that power produced by the twin turbo engine.
The Continental GTC is equipped with the full suite of passive safety equipment and this particular model features sat-nav, electric heated memory seats, dual zone climate control, trip computer, radio and six-CD multi changer, front armrest, push button start, tinted glass, heated rear window glass, service indicator and tyre pressure control.
The  Bentley Continental GT Convertible is armed with a W12 twin-turbo 6.0-litre petrol engine mated to a six-speed automatic transmission.
The engine produces 552hp with maximum torque of 650Nm. It does the 0-100km/h dash in 5.1 seconds and goes on to a top speed of 314km/h with the roof up or 305km/h with the roof down.
This 20o7 Bentley Continental GT Convertible is €1,809 a year to tax. It comes with 62,700km on the clock and a €81,995 price tag.
If this Bentley Continental GTC is your dream car, then contact Elite Motors in Dublin to arrange a test drive.