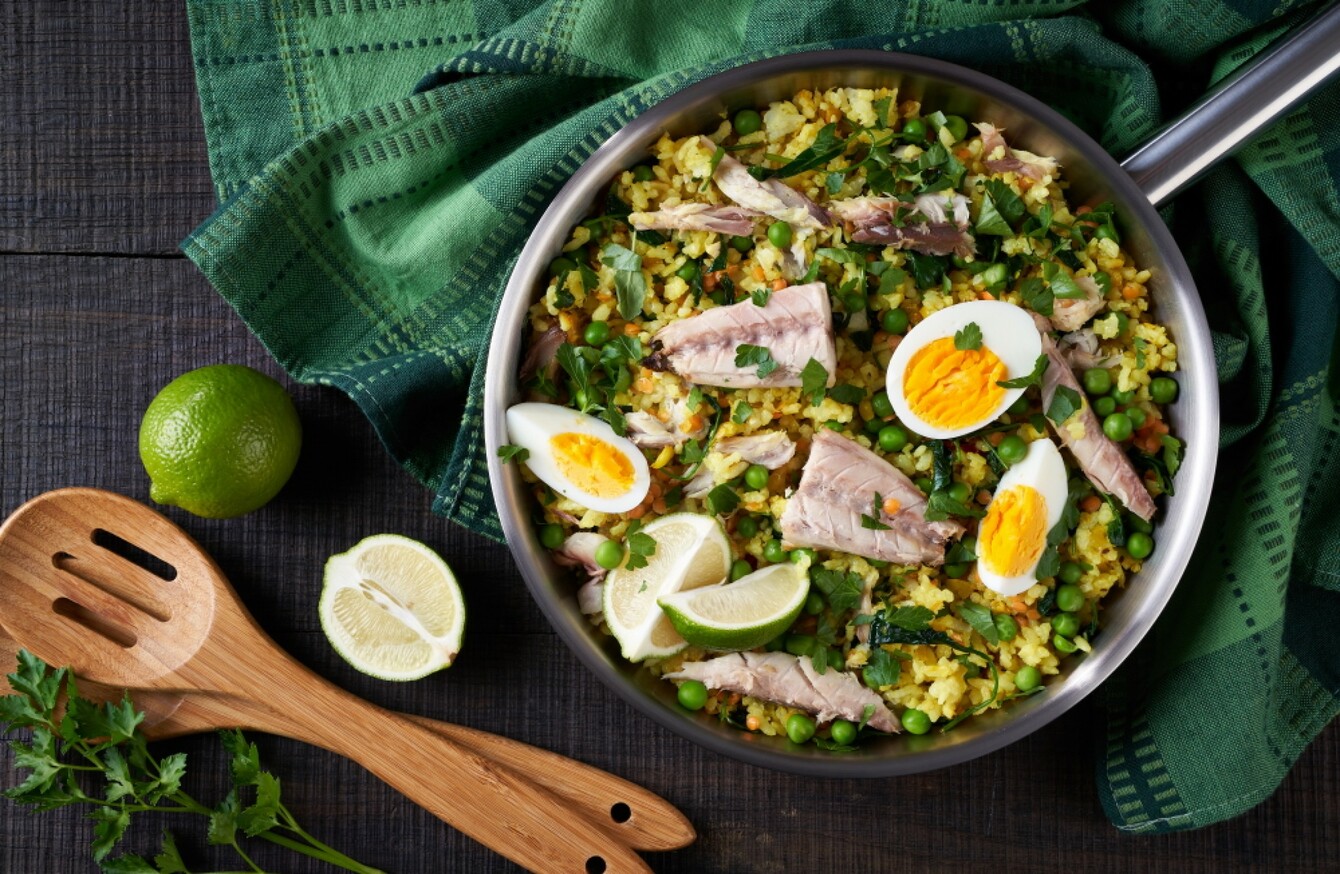 Image: Shutterstock
Image: Shutterstock
THERE ARE COUNTLESS reasons why a carton of eggs is a staple in so many of our kitchens. The humble egg is nutritious and versatile, containing a high source of protein as well as a host of other nutrients.
A one-pan egg recipe makes an ideal midweek meal when you're trying to use up whatever you have in the fridge. Whether it's adding some green vegetables to oven baked eggs or making a "what's in the fridge" frittata, there are countless ways to transform a few eggs into something tasty and nutritious.
Find inspiration with some of our favourite recipes here:
1. One Pan Spicy Egg Fried Rice, from Donal Skehan: This protein packed egg fried rice recipe is full of delicious Asian flavours. A twist on the classic fried rice that would make a tasty weeknight supper.
2. Harissa and Tomato Baked Eggs, from The Honest Project: Harissa adds an element of spice to the classic baked eggs, but if you can't get your hands on it simply use some paprika and cayenne pepper instead. Serve with plenty of bread to soak up those wonderful flavours.
3. Simple Frittata, from GastroGays: A frittata is a great dish to cook when you've yet to do the weekly shop and want to clear out the fridge. We love the combination of onion, garlic, mushrooms and parmesan in this recipe by GastroGays, with a dollop of creme fraiche to keep the texture nice and light.
4. Chorizo Scrambled Eggs, from A Dash of Ginger: Scrambled eggs don't have to be boring! Chorizo not only adds a meaty texture but the spicy flavour infuses into the eggs as they cook. Serve on toasted sourdough with rocket leaves and a drizzle of balsamic vinegar.
5. Kedgeree, from The Healthy Tart: This comforting one-pan is great for using up leftovers. With garlic, curry powder and plenty of spice, it's a winner at any time of the day.
6. Broccoli and Feta Baked Eggs, from Melissa Hemsley: Ready in under then minutes, this is not just quick but a great recipe to impress guests. Broccoli is in season in the summer months but you could easily swap this out for asparagus, spinach or chard depending on what's available.