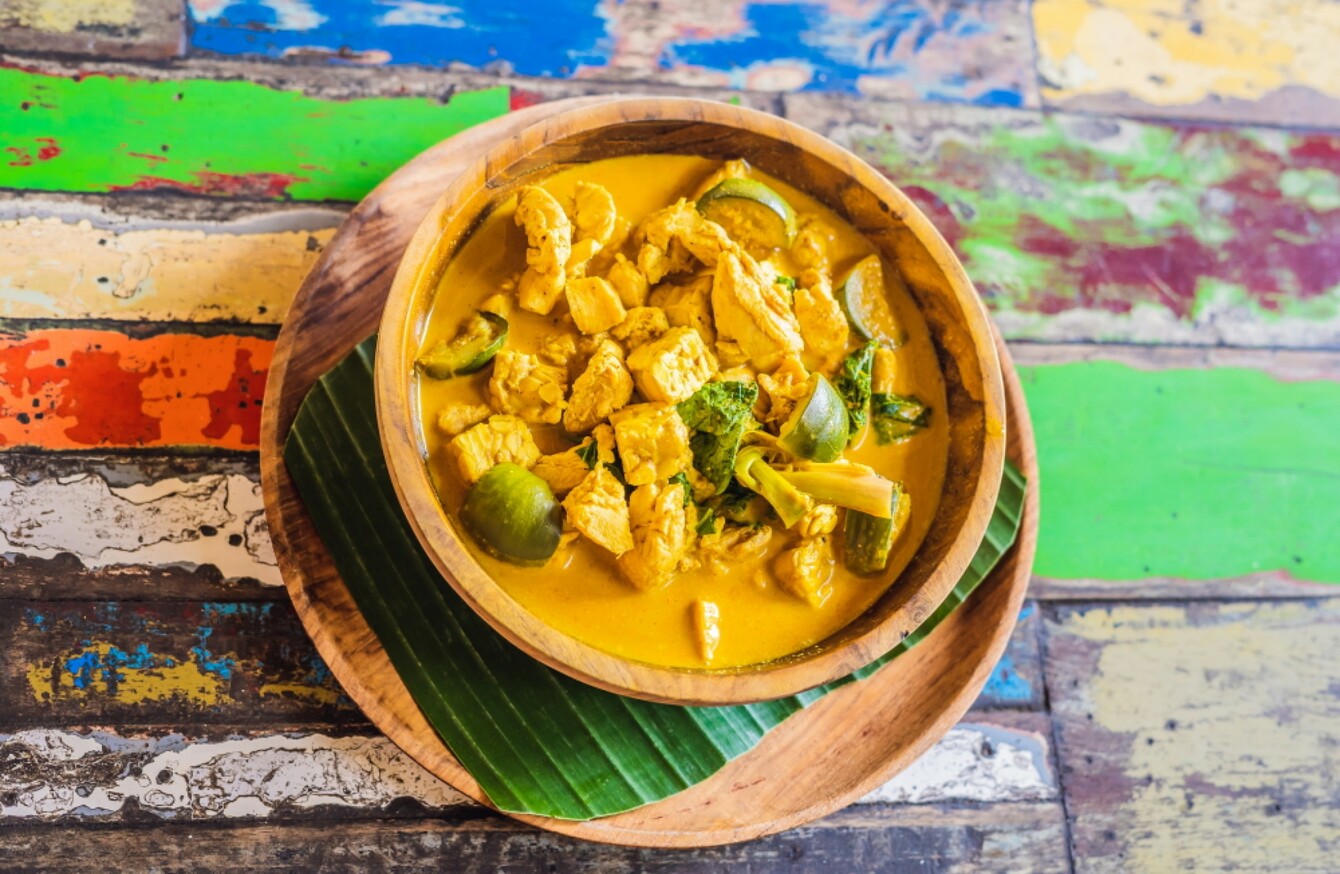 Image: Shutterstock
Image: Shutterstock
BURSTING WITH SPICES and fresh, exotic flavours, a curry is an ideal summer dinner that will bring a taste of sunshine into our kitchens.
Perfect for easy summer entertaining or a family friendly dinner, curries are a great way to pack in some extra veggies, too. You can easily swap out some ingredients in place of whatever vegetables happen to be in season.
Curries are far from high maintenance to make, but if you really want to go hassle free, simply pop all of the ingredients into a slow cooker and let that do that hard work for you! We've rounded up some of our favourite curry recipes below – perfect for summer evenings.
1. Almond, Chicken and Lime Curry, from Natural Born Feeder: This beautifully fresh curry requires a little effort, but the end result will be worth it. Have some extra time? Batch cook it in the slow cooker and freeze the leftovers for later.
2. Mauritian Potato and Prawn Curry, from Everyday Cooking with Mira: This curry uses a Mauritian curry powder, but if you can't get that regular curry powder will work perfectly. A simple family dinner full of aromatic flavours from the spices and curry leaves, as well as sweet prawns providing a meaty texture.
3. Cauliflower and Pea Korma, from The Foodie Medic: Cauliflower is perfect for absorbing those wonderful Indian spices. Start the week off right with this meatless Monday curry that's creamy, satisfying and healthy too.
4. Chicken Satay Curry, from I Love Cooking: This dish is cooked and prepared within 20 minutes, and is a good source of healthy fats and protein. Add whatever vegetables you like to this dish- a great way to reach your 7 a day.
5. Fish Curry with Coconut, Lemongrass and Lime Sauce, from Joan Ransley: This mild curry is still packed with flavour, and can be made using store cupboard ingredients in just 15 minutes. Serve with fluffy basmati rice and some coriander for a healthy and convenient midweek meal.
6. Vegan Chickpea Curry, from Nadia's Healthy Kitchen: Having a recipe like this is a lifesaver on a day when you haven't yet done the weekly shop, and need something quick. With spices like turmeric, cumin and chili, this recipe will fill your kitchen with the most wonderful aroma.