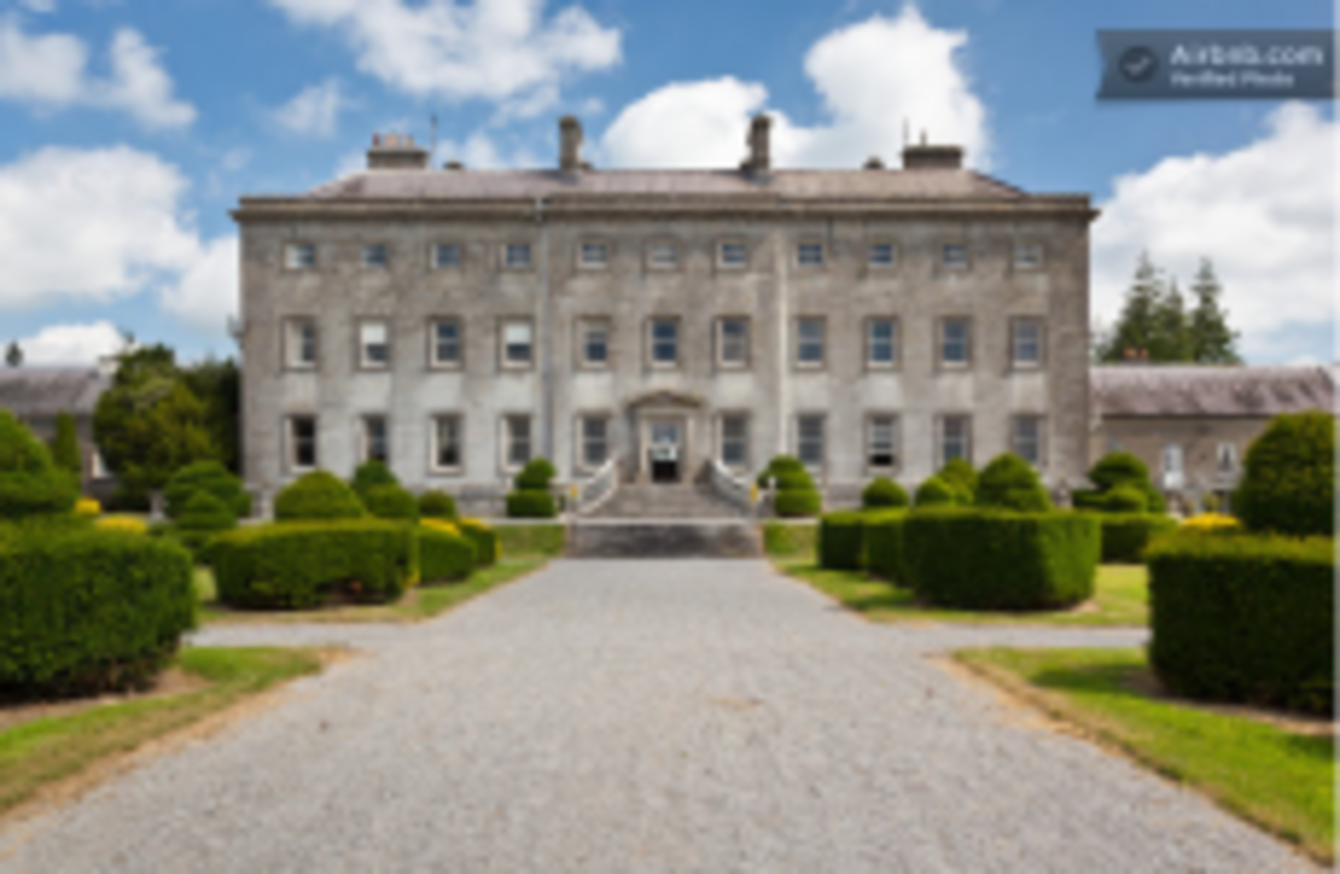 Image: Airbnb
Image: Airbnb
US HOLIDAY RENTAL specialists Airbnb announced 100 new jobs at their European HQ in Dublin today.
Now, far be it from TheJournal.ie to suggest that Irish media has a slightly chequered history when it comes to glossy property porn, but seeing as it's a Friday, and we're not asking you to buy them, we decided to throw caution to the wind.
Here's the eight best Airbnbs in Ireland.
We have a list of treehouses, caravans, castles and farms, but nothing quite like renting a whole school?
Headford House in Kells, County Meath, is a girls boarding school during term time but is rented out to all comers during the holidays. Alongside classrooms and dorms, there's a full scale ballroom, tennis courts, swimming pool, stables and much more.
At €20,000 a month, it doesn't come cheap. But €20,000 split seventy ways is only €285 a head.
Headford2

Source: Airbnb

Headford3

Headford6

Headford4

Headford9

Headford1

Headford10

Headford5
When it comes to originality, you can't get much better than this converted 19th century Grain Drying Kiln. Spread over three stories, the former industrial building features a sauna and an indoor astroturf arena.
There really are rather a lot of castles for hire in Ireland. If anyone's looking to act out a Game of Thrones or The Tudors style fantasy, we've got you covered. This 15th Century feudal castle in Cashel has four poster beds, turrets, a tower, candles…well, everything you'd expect in a castle.
And if you're still not satisfied, this Galway castle has a spiral staircase, a trapdoor bath in the bedroom, and a very authentic looking toilet.
Galway has always been more in touch with its spiritual side than the rest of Ireland, and that's borne out in its Airbnb stock.
For those wanting to get a bit earthy and holistic, head west. Ronan's Tree House in Kinvara is certainly unique and even has electricity.
And once you get over it looking a bit like an eco-smush room, it certainly has style.
#Open journalism No news is bad news Support The Journal

Your contributions will help us continue to deliver the stories that are important to you

Support us now
The Crannog Eco Farm offers everything you'd expect from a farm. Horses. Ducks. Bunk beds. And, of course, a yoga room.
Head up to Clare for some throwback camping kitsch at Burren Farm camping.
The house where Father Ted was filmed is just up the road.
At the risk of tempting paddywhackery, why not stay in your own genuine Irish pub?
Conroy's Old Bar in Aglish, County Tipperary, has been turned over to the tourist trade. However, all the original pub paraphernalia is still in situ. Just don't touch the minibar.