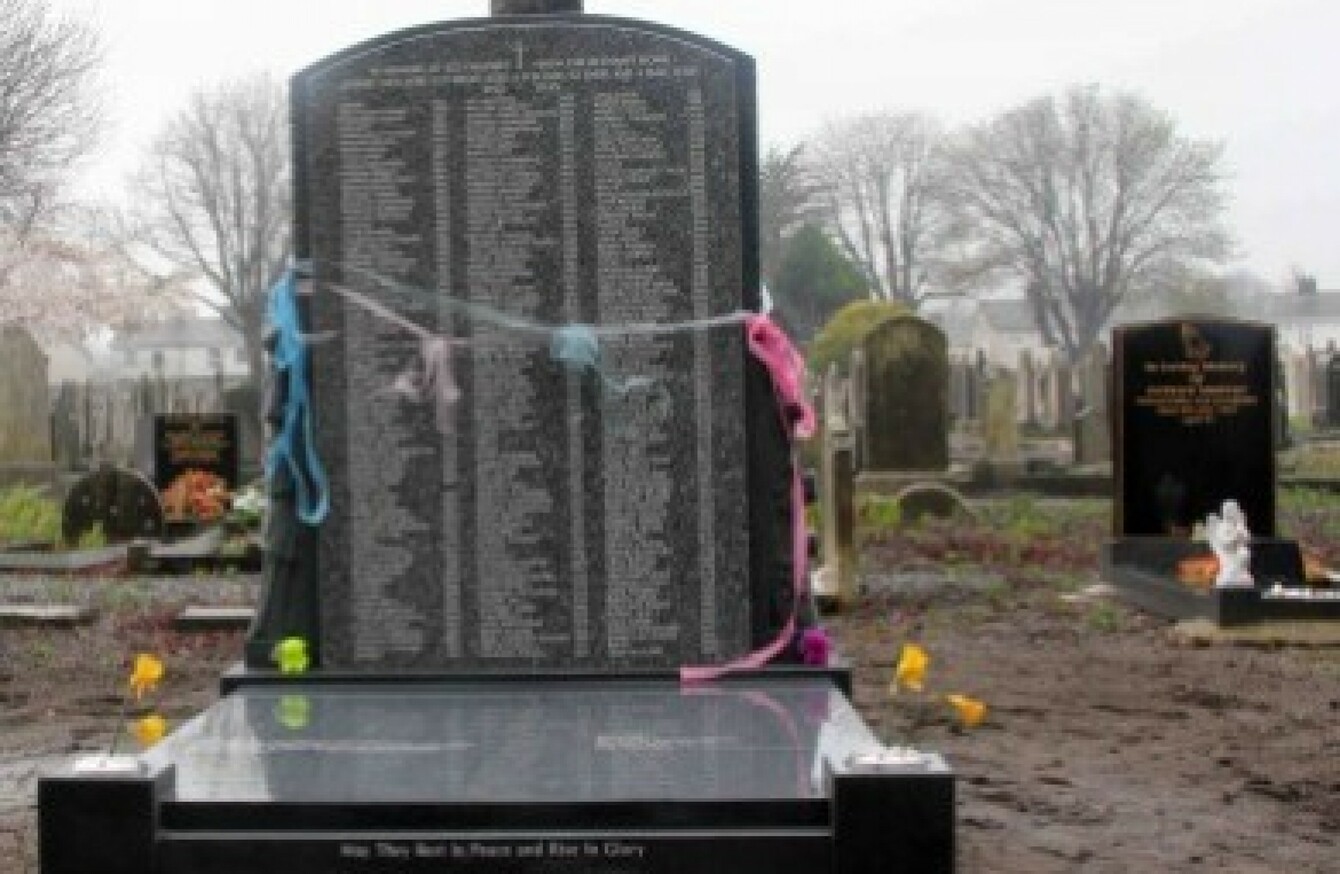 Image: Derek Leinster
Image: Derek Leinster
FOR THE BETHANY Home survivors, 2015 was a year of continuing to campaign for justice.
They had some good news in that they were included in the commission of investigation into mother and baby homes, but now they fear that all the survivors won't live to see their experiences recognised.
In 2016, they want to finally see some movement on the investigation, one Bethany Home survivor, Derek Leinster, indicated. The commission has three years to do its work.
Leinster lives in the UK and was brought up in Northern Ireland, but spent some of his childhood at the Bethany home. His mother gave birth to him there and he said he was subject to neglect both there and after being sent to live with another family.
"We're still pushing to have those people who have made their case, like the people in the Bethany Home, to be fast tracked because of their age," said Leinster. "A lot of them are incredibly old, a lot are senile."
Bethany Home was an evangelical protestant home in Rathgar, Dublin, which was for unmarried mothers.
Records show that around 227 children from the home were buried in unmarked graves in the Harolds Cross cemetery. A memorial stone for the dead children was erected in the cemetery in 2014.
Survivors say they were ill-treated at the home, and as a result have on-going medical and/or psychological needs. Recently, their story was shared in a French TV documentary which also covered the Tuam babies scandal.
"Our concern is the Bethany Home people are in the older [age] bracket and with what is being proposed, they didn't get any justice in 2002, 2004 or 2005 – it is unlikely too many of them will be around to get justice with this," said Leinster.
We have put to the minister that any survivor of any home who has sufficient and documentary evidence to make their case, that that evidence should be looked at and dealt with in a redress manner forthwith, rather than having to wait.
"It would be a crime not to give the Bethany Home people justice while they are still living," said Leinster.
Preparing a case
Leinster and other Bethany survivors hope to bring their case to the European Court of Human Rights in 2016.
"We've prepared a case for that, and that will hopefully put further pressure on the government to do the right thing," said Leinster.
Though the general election is imminent, Leinster said he had hope that something would be done before the next government comes into power.
The commission of investigation was set up by the government at the beginning of this year to examine Catholic and Protestant mother-and-baby homes between 1922 and the early 1990s.
Leinster described the news as "a huge step forward", but said he believed it should have happened "a long time ago".
'Betrayed'
"I still have to recognise that it is some progress because up to now it is very difficult to raise the question of what happened to Protestant children in terms of redress," he added. He said that he felt "betrayed" by the Church of Ireland because of how he was treated in the Bethany Home.
"We are hoping the commission will come out in our favour," said Leinster. "Because of the information we have given them, there is no justified reason why we have to hang round for another two or three years before anybody comes to a conclusion. We are urging the commission to put that pressure on the government."
Speaking in the Dáil earlier this year, Deputy Joe Costello said: "because many of the survivors… are now in their twilight years, it is important that we get it as right as possible on this occasion."
"It's certainly in the right direction, if it wasn't for the fact of the clock," said Leinster of the commission.
The Bethany Home survivors have launched a new website dedicated to their campaign.