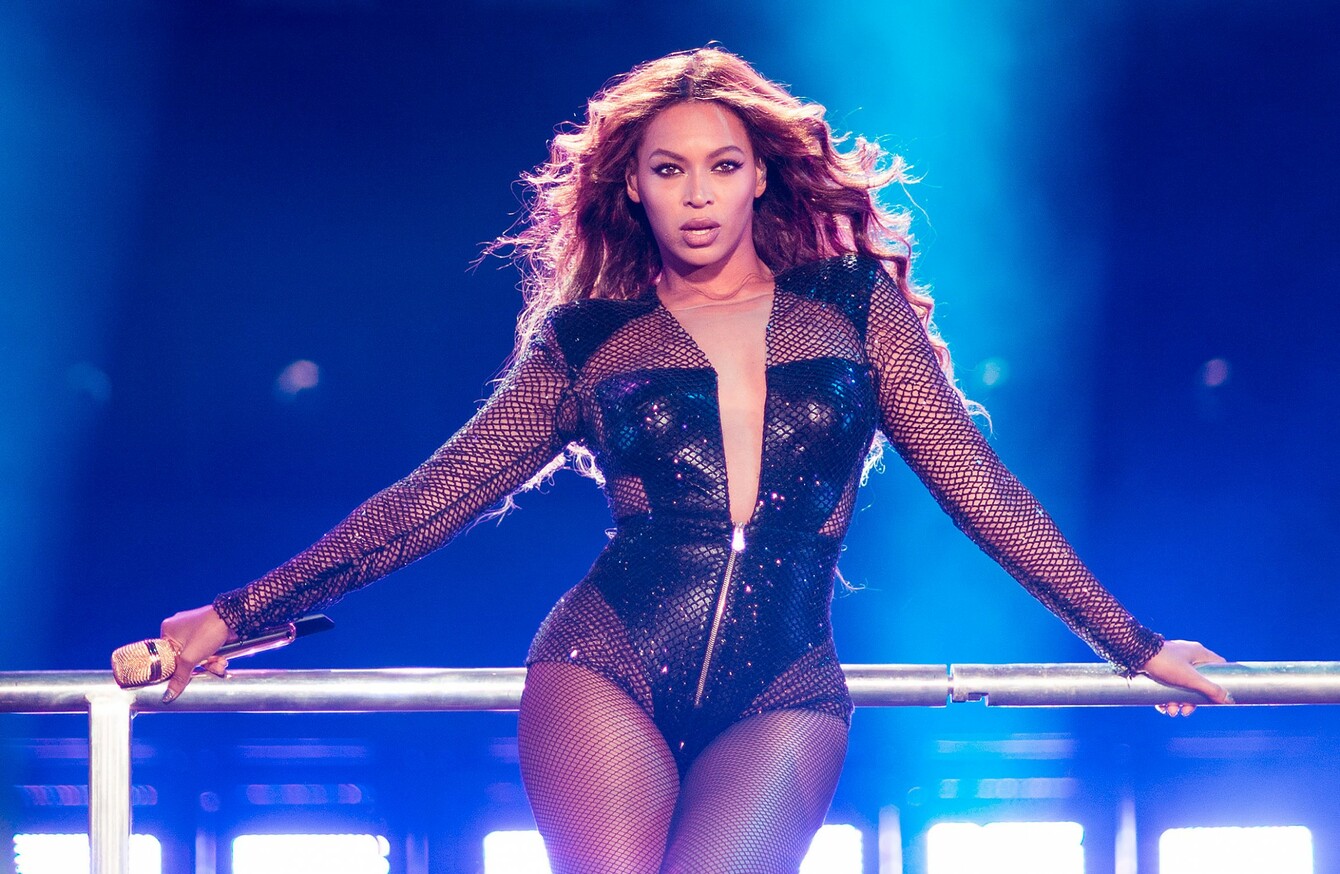 Image: AP/Press Association Images
Image: AP/Press Association Images
WHEN BEYONCÉ'S LATEST album Lemonade was released last week, it was 'dropped' much like her self-titled previous record in December of 2013: with no fanfare.
The traditional model for releasing an album used to go a bit like this: pre the album release, do a lot of publicity. Schedule tour dates. Make multiple media appearances. Get some exclusive interviews. Release a single. Release two singles, if you want. Make a video for the singles. Release the album, get ready to tour.
But 34-year-old Beyoncé has become so much of a musical tour de force, a self-created music mogul, that she can undo this model completely.
She was able to release Lemonade – her sixth solo album – without pre-release promotional fuss, save a few teases online.
The move meant her label, Columbia (part of the Sony stable), and her own entertainment company, Parkwood Entertainment, could have a budget of zero on pre-release marketing. Instead, they could blow the money on creating the album itself, and in striking deals with companies like Instagram and Facebook.
Lemonade was number one in the US charts across the week, and according to Music Business Worldwide, the US sales monitor BuzzAngle said it sold 439,830 'album project units' between 22 April and 26 April. That includes 375,000 sales on iTunes and Amazon alone.
Essentially, that means an average of 187,500 downloads in the US per day on Monday and Tuesday.
Tidal
When she did release Lemonade, it was only on platform initially: Tidal (later, it went on iTunes, but for purchase only – the only place you can stream it is Tidal).
The availability of Lemonade on Tidal meant that Tidal climbed to the top of the app charts - whereas previously it hadn't been doing brilliantly. In fact, it jumped 134 places, according to market monitor App Annie. 
As Music Business Worldwide points out, the album is priced higher "than your average new blockbuster record", raking in more cash for Sony, via her label Columbia.
Beyoncé has proved (along with David Bowie and My Bloody Valentine) that the traditional model of releasing albums doesn't have to be adhered to – but only if you're a juggernaut like she is.
Many bands release albums without fanfare every month, but that's because they have a handful of listeners.
Beyoncé's net worth is around $450 million, and according to Forbes she made $54.5 million last year. Her husband, Jay Z,  is worth a reputed $650 million, which means that together they're worth $1 billion.
They are perhaps the most powerful couple in music. Their 19-date joint On The Run tour last year grossed over $100 million.
This power-in-coupledom is what makes the subject of Lemonade so interesting – it's about marriage, infidelity, and regretting ever putting that ring on your finger. All eyes, naturally, turned to Jay Z, and there have been countless thinkpieces written on whether he was the cheating partner.
But does it matter to Jay Z when he stands to make millions from Lemonade? He and Beyoncé are among the artists that set up and own Tidal, which means that any money made from the purchase or streaming of Lemonade on the service will go into his pockets.
Multiple revenue streams
What Beyoncé also knows is that to be a pop millionaire, you can't depend on one revenue source alone – you need multiple ways of bringing cash in.
She makes money from:
Ticket sales
Merchandise
Ivy Park, her athletic wear partnership with Topshop
A vegan food delivery line 
Brand endorsements (eg Pepsi)
Appearance fees
Her entertainment management company, Parkwood Entertainment
Clothing collection House of Déreon
Acting roles
Tidal
Ivy Park crashed the Topshop website when it was launched, was nearly sold within hours, and netted yet more cash for Bey. Sir Philip Green of Arcadia (which owns Topshop), told USA Today that he and Beyoncé spent "quite a few months fleshing out the concept". The plan isn't to have a "three-day wonder" but to build a brand.
Beyoncé is a woman, an artist, a wife, a daughter and a mother, but she is also a brand. That she called her fifth album after herself and made such a bold statement with it is testament to that. She knows how to let her fans into her life to a certain degree – through, most notably, her Instagram account – but by rarely doing interviews she can also control how her words appear in the media.
She manages to keep the Beyoncé brand ever-present, while retaining some privacy for Beyoncé herself. Being a brand does come at a cost, though – it means that people's interest in her personal life has, with Lemonade, reached perhaps its peak. Every line in every song is being pored over, and many people have formed opinions on her marriage.
Back to Beyoncé
Beyoncé – and the massive team that she must work with to bring this all together – are clever.
This wasn't Beyonce's first time trying this – she also did it with the album's predecessor, Beyoncé.
Beyoncé the "visual album" sold 80,000 copies in three hours, according to Billboard.
Billboard also explained the thinking behind that album:
We went through a lot of things to keep it secret," Beyonce explained. "I really, really wanted to surprise people and for them to hear the art in it and have it not be about the hype and promotion."
While Beyoncé had a video to accompany every song, the idea was expanded for Lemonade, which is not just an album but an hour-long movie too (it was billed as a 'documentary', but it's not).
That Beyoncé could spend months filming the parts of this movie, gathering a cast that includes Serena Williams, Amandla Stenberg, Zendaya, and the mothers of Trayvon Martin, Eric Garner and Michael Brown, and have it all happen without a leak is further testament to her power.
Many of the people she collaborated with on Lemonade didn't even know that they were credited on the album until it was released.
In addition, Beyoncé doesn't just talk about infidelity in the album. It's an exploration of race, the pains and experiences of black women, the role of black women in society, and her own place as a married woman in a relationship. It could all be fiction, but the themes it explores are very real.
When the video for Formation, the first single from Lemonade was released, Beyoncé tackled racism and police brutality. She had gone from lighter topics, to feminism, to wearing her political beliefs firmly on her sleeve.
This too could be seen as a calculated move: instead of making throwaway pop, she has begun making music that speaks to what many of her fans – her Beyhive – are discussing online under hashtags like #blacklivesmatter. These are serious topics that reach far beyond the confines of social media.
By nodding to wards these, Beyoncé is taking a stand, and she can take that stand, again, because of her privileged position in music. This also means she could take most of the criticism that comes with it, althoug her Superbowl appearance and its apparent nods to the Black Panther movement were criticised in some Republican circles in the US.
She's not the only person who has tinkered with how things go in the music world. When Radiohead decided to release In Rainbows using a pay-what-you-want model, which caused some debate – but within a year, it had sold three million copies, physical and digital.
It would be a lot easier, in many ways, for Beyoncé to do a traditional release.
But it would be less exciting, with less potential for innovation and growth – and less potential to stand out.
Beyoncé was born to stand out, so why would she settle for anything less than a unique way to release her record?