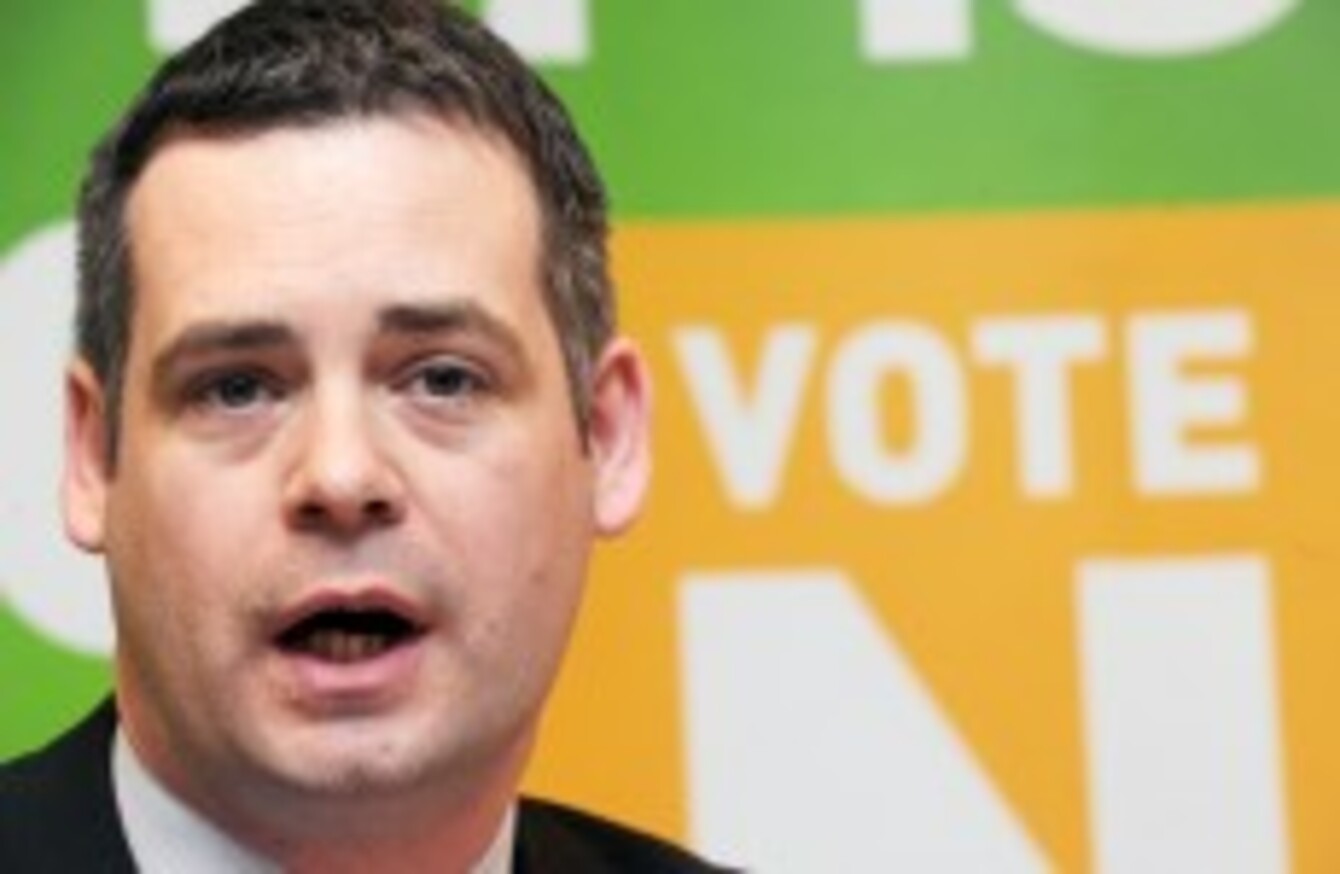 Pearse Doherty
Image: Laura Hutton/Photocall Ireland
Pearse Doherty
Image: Laura Hutton/Photocall Ireland
PART OF THE Constitution 'neuters' Opposition TDs by not allowing them to introduce financial measures, according to Pearse Doherty.
Sinn Féin's finance spokesperson has said the constitutional bar that exists in this regard "makes a mockery of the debate [in the Dáil] each year with opposition TDs neutered to the point of comedy at times".
Doherty has put forward a Bill that would amend this section of Bunreacht na hÉireann.
The TD for Donegal South-West said the 34th Amendment of the Constitution (Inclusive Budget Reform Bill) is short but claimed it would have "a significant impact on how the Dáil operates and how budgets are set in the future".
"It is a constant source of great frustration to opposition TDs that positive, well thought out Bills can be simply ignored because of a constitutional bar on Opposition TDs bringing forward financial measures."
Doherty said that a Bill he drafted last year to make stateless multinational companies tax resident in Ireland should they have no other residence was not allowed onto the Order Paper, only for the government to draft "virtually the same Bill" a few months later.
 By repealing this constitutional bar we can have a healthier, more robust culture of debate in our Parliament, a better opposition and a more accountable government.
Dr Theresa Reidy, a lecturer in the Department of Government at University College Cork, said there are two different schools of thought on the issue.
'Tight budgetary controls'
She noted the argument that "much better" budgetary outcomes occur when decision-making is "confined to a small group of people".
Dr Reidy said Italy was, for many years, used as an example of the "opposite scenario" where loose budget controls were the norm and parliamentarians could vote to increase spending. She said countries that operated in this fashion were "much more likely to be in deficit".
Countries with tight budgetary controls tend to have lower debt in the long term.
She noted that tight controls didn't necessarily mean low government spending, rather balancing the books.
From that point of view, Pearse's Bill is gong against that. If what he is suggesting is a devolution and opening up of the process without appropriate checks and balances, that could exacerbate public finance difficulties.
On the other hand, she noted one could argue that the role of parliamentarians was "made less effective" by the financial measures bar.
'Think very carefully'
Dr Reidy added that there was "a really strong case to be made" of the role of parliamentary committees in terms of overseeing the budgetary process.
#Open journalism No news is bad news Support The Journal

Your contributions will help us continue to deliver the stories that are important to you

Support us now
She said it was "pretty unlikely" Doherty's Bill would get on the government's "packed" agenda.
If Pearse was to be in goverment in time, and recent poll results show that could happen, he or any member of the government would have to think very carefully about something of this nature going to a referendum.
In 2012 independent TD Stephen Donnelly proposed that a referendum be held to, as he said, "try to take this ridiculous rule out of the Constitution".
Public Expenditure Minister Brendan Howlin dismissed the suggestion in the Dáil, saying:
Bluntly, if it were possible, most Deputies would constantly propose spending more and taxing less and all of that manifests a charge on the State. There would always be a political imperative to do so.
At the time Donnelly asked: "If TDs are not to be trusted to make suggestions, why have them?", adding that they were paid "a hell of a lot of money … to sit in the corner and shut up".
He noted that "political self-interest will always be found in budgets" but said: "A rigorous, transparent process, with meaningful parliamentary oversight, would go a long way to guarding against the worst excesses of ignorance, special interests, extremism and plain old stupidity."
"Why should the people trust their politicians when the politicians have such contempt for each other? There is absolutely no reason why draft budgets cannot be produced for consideration months before they are implemented," he added.
A spokeswoman said the Department of Finance would not be commenting on Doherty's Bill as it deals with a constitutional change.