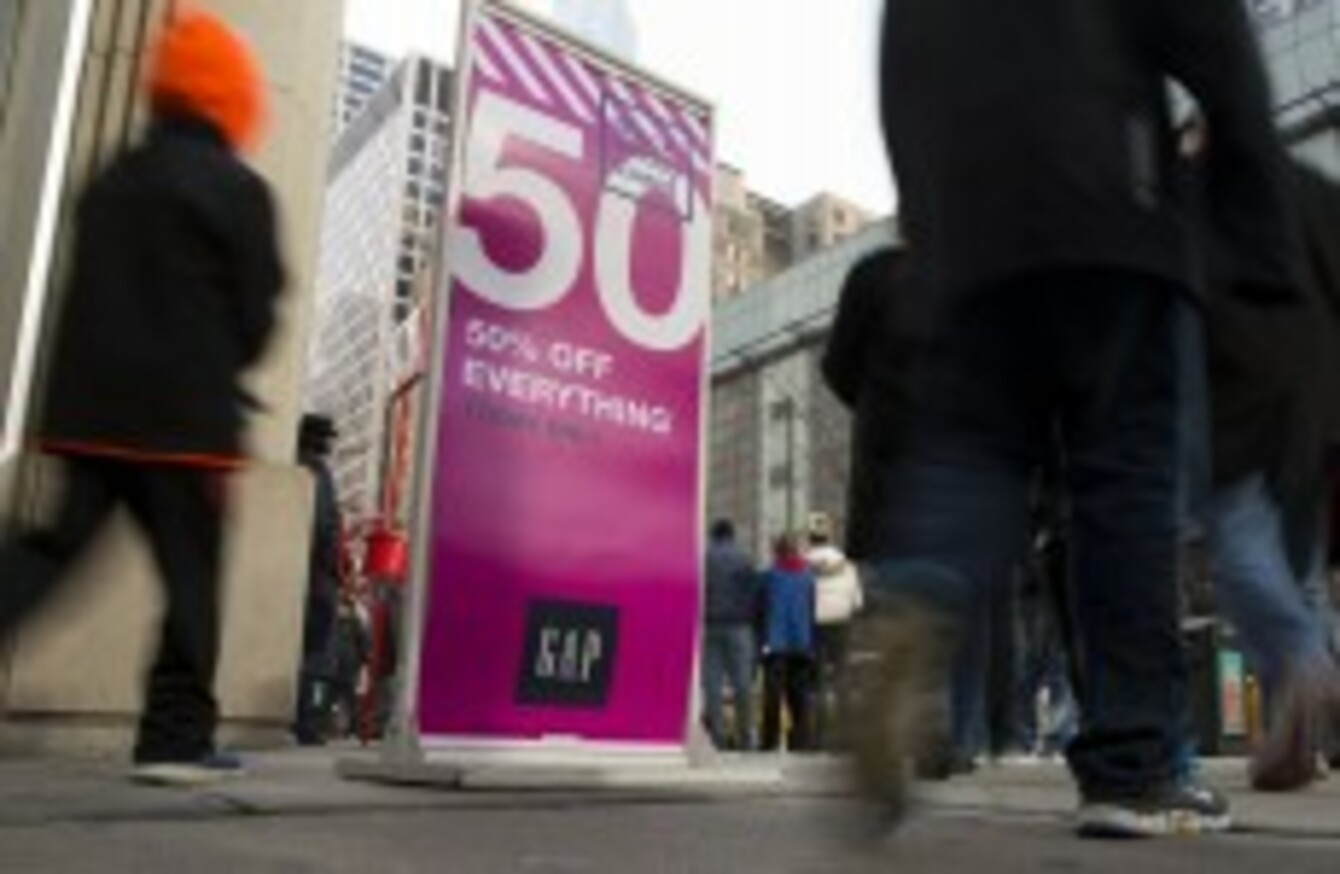 Shoppers walk down Michigan Ave. on Black Friday.
Image: AP/Press Association Images
Shoppers walk down Michigan Ave. on Black Friday.
Image: AP/Press Association Images
DO YOU LIKE shopping? Love a bargain? Well, then you'll love the idea of Black Friday.
Black Friday is the Friday following Thanksgiving Day – which is today –  in the US and is generally regarded as the beginning of the Christmas shopping season.
Discounts 
Shops go mad with crazy discounts, with even more crazy shoppers queuing outside stores hours before they open to make sure they get the best deals.
Think Stephen's Day sales and probably multiply that by ten, and you have it. This probably sums it up well:
Source: slashmisty/YouTube
It's such serious business in the US that a handful of stores kick off their holiday sales on Thanksgiving Day itself.  But the prep starts far before that, with some employees doing practice runs or "dress rehearsals" in store beforehand for the big day.
While Forbes suggests people avoid shops altogether and avail of discounts online instead.
While this is a well known day of madness in the US, you may have noticed that retailers here are copping on that it could be a great way to get people shopping before the January sales. Why not move the sales forward?
Offers 
Boots in Ireland are already advertising their "Early Black Friday Offers" and they are saying these offers will be available over the entire "Black Friday Weekend". So, now it's a weekend.
Boots is not the only retailer to do it, though.  The Fitzwilliam Institute Group announced that it is offering Black Friday deals this week, with the campaign ending on Sunday.
"Black Friday doesn't have to be about clothes, shoes or gadgets. This year we have a Black Friday offer for those who want to give themselves the gift of education," said Noel Murphy, managing director of the Fitzwilliam Institute Group.
Retailers
Speaking to TheJournal.ie, David Brennan, the CEO of the Dublin Business Association said that the whole retail model has changed over the years.
"When I was younger, the Christmas shopping season started on 8 December. Then there was the January sales, which actually kicked off on Stephen's Day when it was all go hell for leather," said Brennan, who added that now people have much more choice.
They can buy online, there are mulitple stores, there are large shopping centres dotted around the country, so the reason that Irish retailers are tapping into discounts ahead of Christmas is simple, explained Brennan. "It is about getting them into the shops while they have the money to spend," he added.
"Retailers have been hit hard over the past few years, confidence was floored, but this is the first Christmas where I have seen some confidence heading into the season," said Brennan.
What do you think? Do discounts and sales make you shop more?