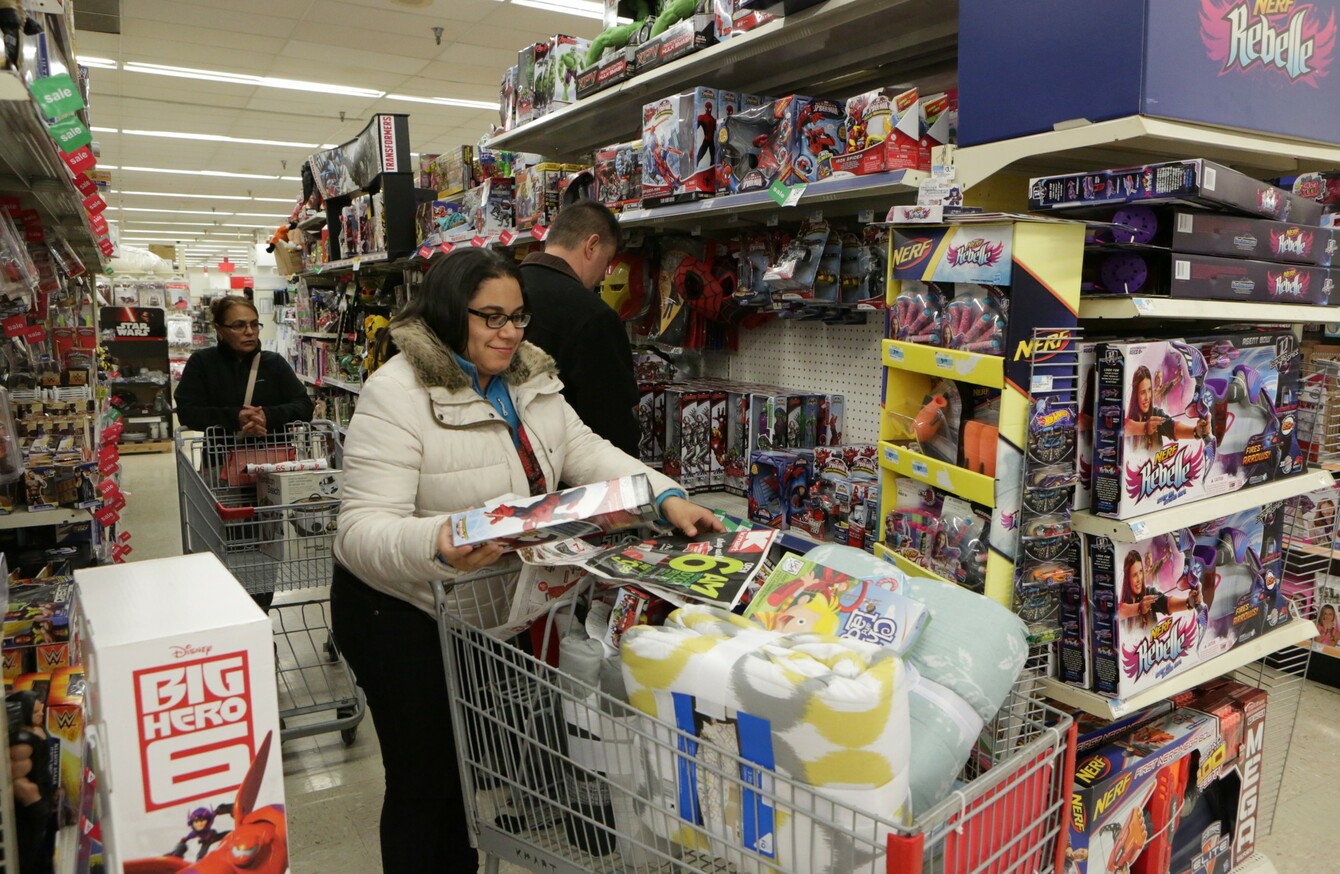 Image: AP/Press Association Images
Image: AP/Press Association Images
ONE SURVEY HAS estimated that Irish shoppers will spend €100 million tomorrow on the latest American import, Black Friday.
The post-Thanksgiving shopping and sales frenzy has crossed the Atlantic in recent times, but is it a good thing?
Aside from the near riots that have been known to break out as shoppers fight for bargains, some question whether it's even good value in the long run.
Regardless, Irish retailers (whether they like it or not) are getting on board and there are some deals to be had.

This evening's poll, Will you be getting involved in the Black Friday madness?

Poll Results:
No interest at all (6946)
Sure I'll have a look (2010)
I hope to buy a thing or two (1311)
Yes, I'm primed to take down some major booty (523)