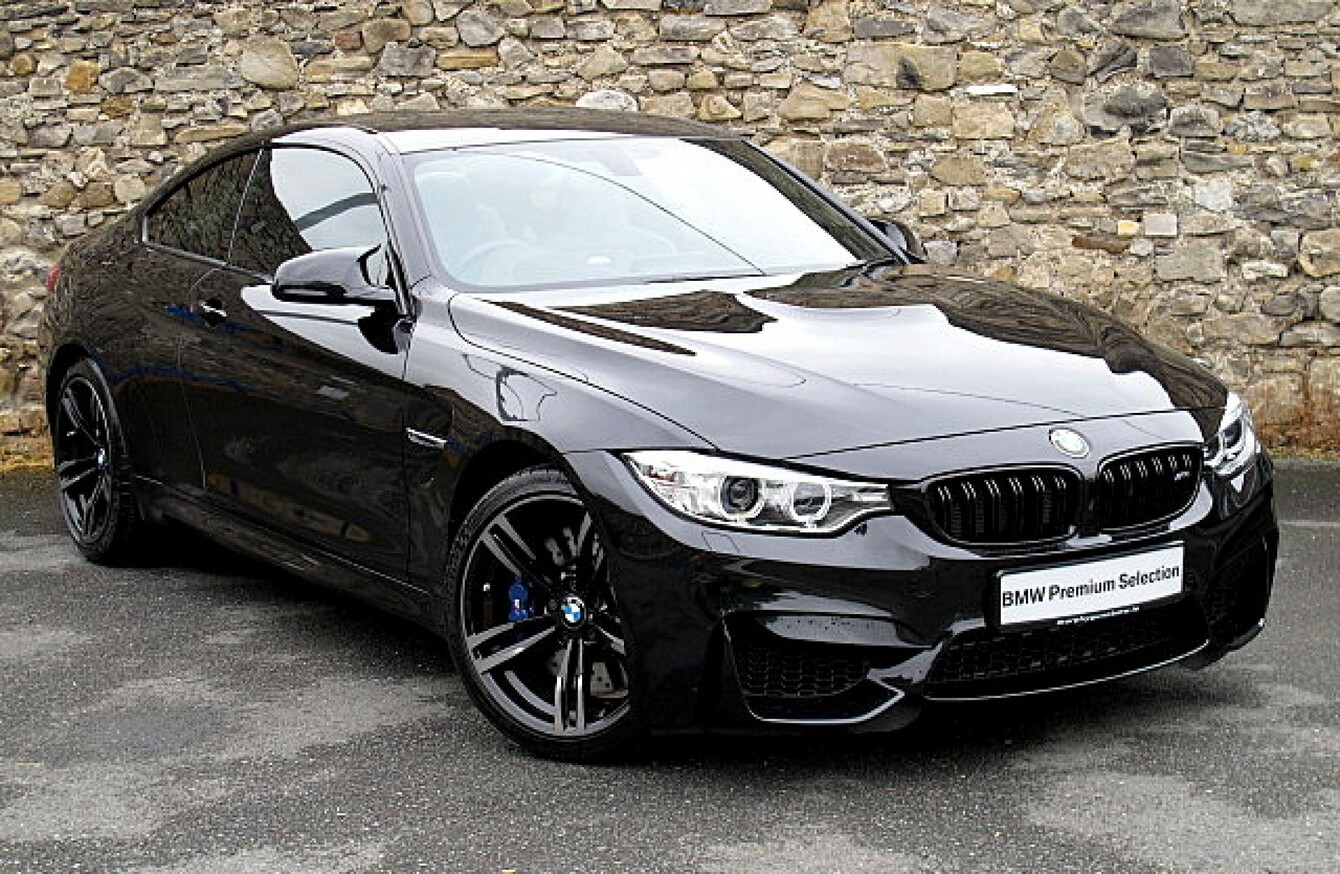 Image: Picasa
Image: Picasa
IF I HAD the money I'd buy…
A sleek coupe with supercar levels of performance and handling but with a practical side and four seats that would make it suitable for everyday driving. I'd buy a BMW M4.
Why a BMW M4?
The M4 is an aggressively-styled sporty version of the BMW 4 Series. It is aerodynamic, (check out those wing mirrors and the carbon fibre roof) and it is powerful looking (check out the bulging domed bonnet and the quad exhausts). Yet, it is also a practical too. Those M Sport seats are body hugging and supportive making long journeys very comfortable.
It also has adaptive suspension, plus adjustable steering weight and throttle response. So this car will totally adapt to suit your needs.
And when you put all the settings in the sportiest set-up this car becomes a beast! It has a top speed of 250km/h.
What's special about this particular one?
This car is powered by a mighty 431hp 3.0-litre in-line six-cylinder petrol engine, and can accelerate from 0–100 km/h in just 4.1 seconds. It is fitted with the excellent seven-speed paddle shift gearbox – super smooth, quick and slick.
The outside is finished in an elegant black sapphire metallic paint and it sits pretty on top of 19-inch M double-spoke style 437M alloy wheels.
The interior is sumptuous and finished in gorgeous full Merino leather in Silverstone with classy black piano trim and comes with the excellent widescreen navigation system and the M head-up display unit. It also has a Harman/Kardon surround sound loudspeaker system.
What does it look like in action?
Check out the beast in action here and just listen to that menacing throaty engine noise.
Source: BMW Canada/YouTube
Who else drives one?
Eh, Anga Makubalo aka NaakMusiq (nah ,me neither) has a stunning pimped out M4. In fact, he's the only famous person I could find that drives one! That means you'll be the trendsetter if you buy this car. Oh, and Richard Hammond, he of Top Gear / Drive Tribe calls the M4 one of the best sports saloons in the world.
It costs €94,750. What else could you get for the money?
For the same money, you could have this 2016 Jaguar XJ.
… or this Irish bar in Santa Pola in Spain!