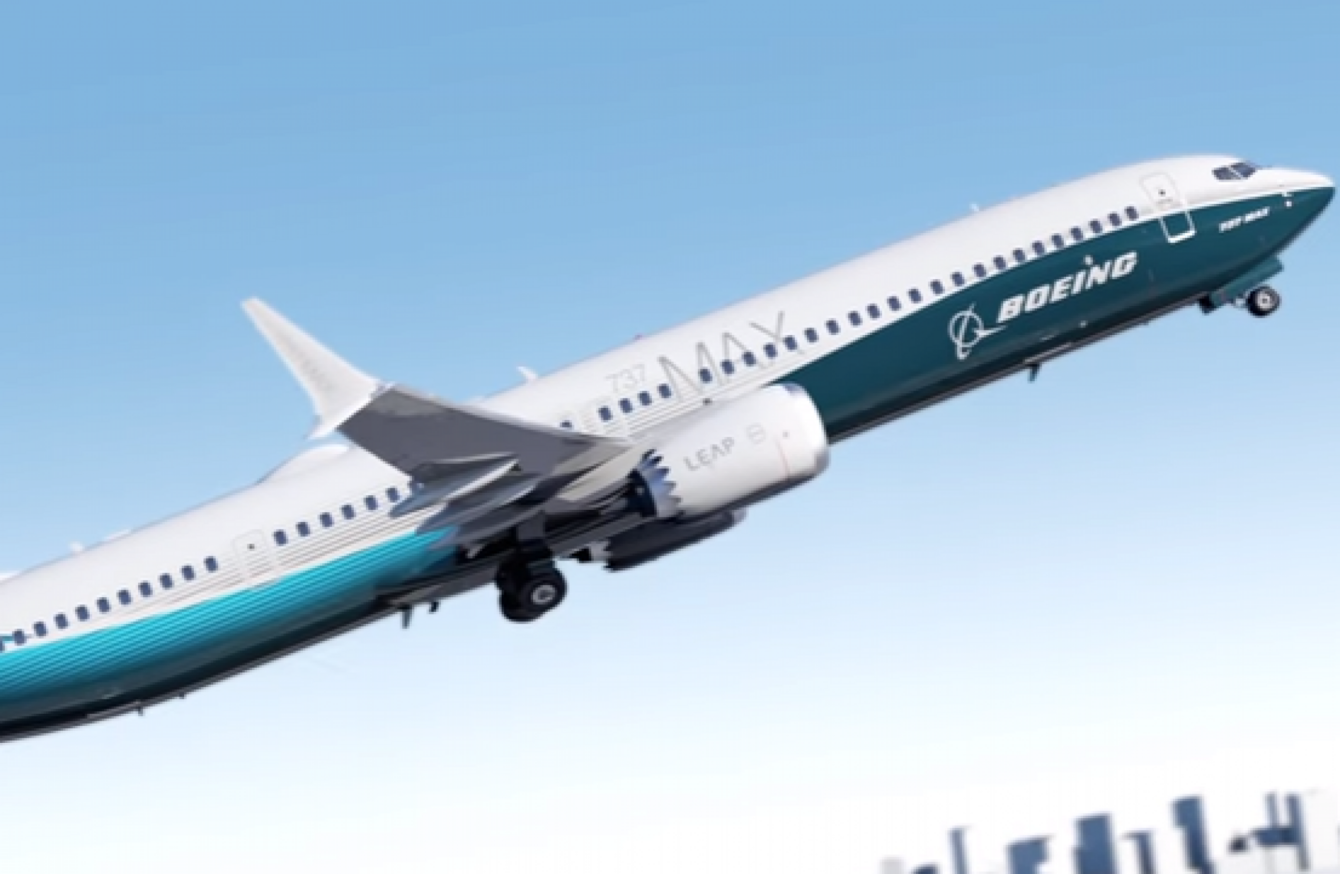 Image: Boeing
Image: Boeing
Source: Boeing/YouTube
BOEING HAS ANNOUNCED what it claims will be the most efficient jet yet in the highly competitive civil aviation market as it tries to claw back market share from rival Airbus.
"Today, it is our pleasure to officially announce the newest member of our 737 family, the 737 MAX 10," Kevin McAllister, head of the company's commercial aviation division, told journalists as the Paris Air Show got under way this week.
The MAX 10 will be the largest of the updated 737 series, which competes head on with Airbus's A320 neo family. With the latest advances in engines and aerodynamics, they promise significant fuel savings to airlines, which have responded with hundreds of orders for single-aisle airlines that are the workhorses of their fleets.
Airbus, which moved first to update its aircrafts used in most midrange flights, now has a 60% market share.
The 737 MAX 10, which can carry up to 230 passengers, is the largest in the class, and Boeing said it would be five percent cheaper to operate than the Airbus A321neo. As these planes can carry more passengers, they have attracted interest from low-cost airlines as well as carriers looking to exploit their range that allows them to make flights across the Atlantic.
McAllister said the 737 MAX 10 would "the most efficient single-aisle airplane in the skies".
Boeing also announced its first order for 10 of the aircraft from jet leasing firm BOC Aviation in a deal worth $1.25 billion.
Boeing has a test version of the 737 MAX 9 on display at Le Bourget airport north of Paris, which hosts the air show.
While Airbus and Boeing dominate the world's civil aviation industry, the duopoly is not without challengers: Competition is looming, notably from Russia and China, which have been test-flying their own mid-range models.