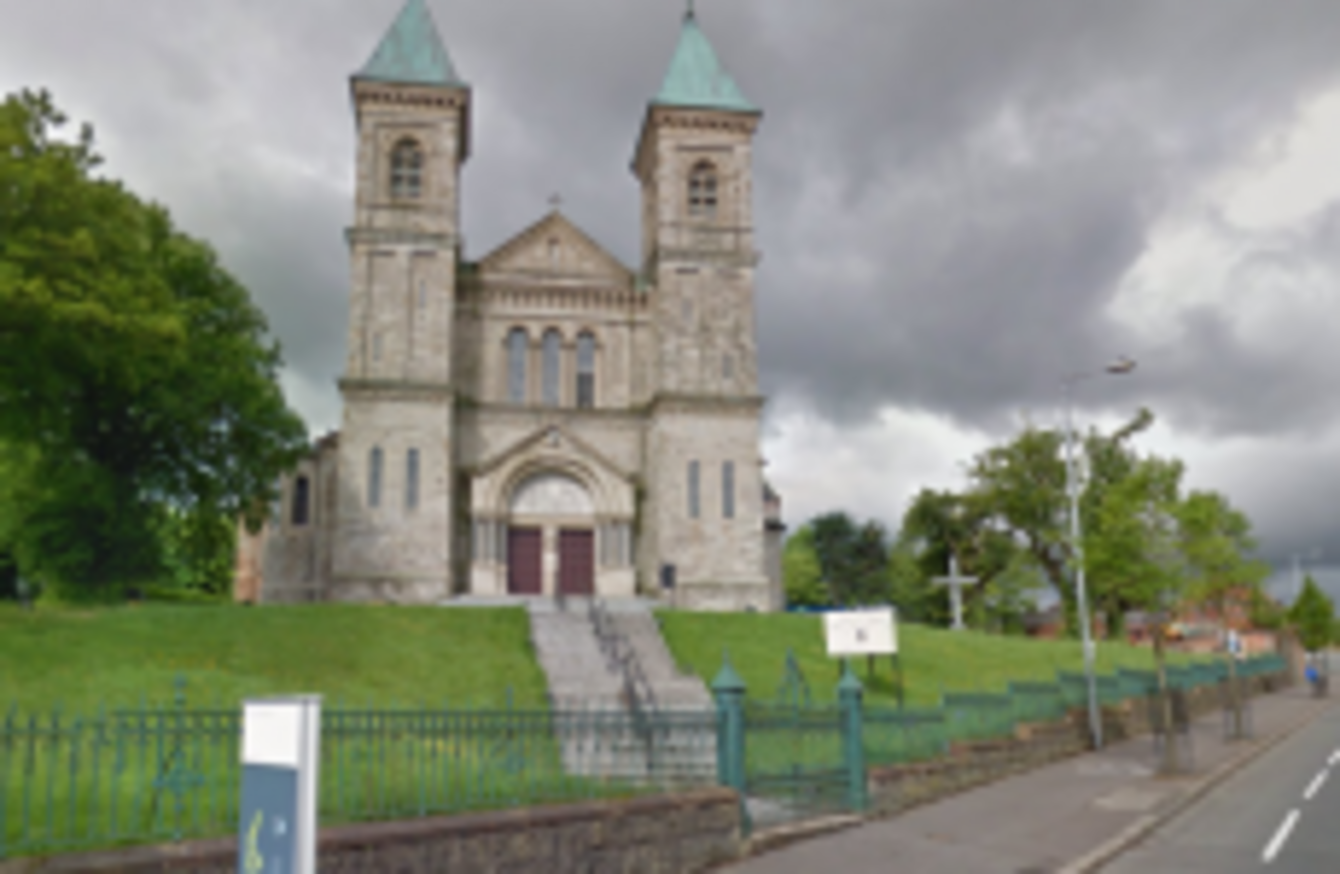 Holy Cross Church where the device was found
Image: Crumlin Road via Google Maps
Holy Cross Church where the device was found
Image: Crumlin Road via Google Maps
A BOMB WHICH was intended to kill police officers was discovered in the early hours of this morning.
The viable device prompted an overnight security alert after a phone call to the parish priest at around 12.50am.
It was found by officers at Holy Cross Catholic Church on the Crumlin Road.
District Commander Chief Superintendent, Nigel Grimshaw, said: "From information we have gathered so far this morning, we believe that this device may have been thrown at a police patrol vehicle at around 12.45am and failed to detonate.
This was a shameful attack on officers who each day go out to serve this community and keep people safe and must be outrightly condemned.
The device, which has now been made safe, was described by ATO as both 'advanced' and 'sophisticated' and was clearly capable of killing the police officers had it exploded as those responsible intended.
Eight local families had to leave their homes as part of the security operation.
Grimshaw said, "Such disruption to community life is totally unacceptable. People should not be subjected to such inconvenience and disturbance to their everyday lives, particularly where families with young children, the elderly and vulnerable are forced out into the cold in the early hours of the morning.
We are thankful this morning that no one has been hurt and we know that the community here are as appalled as we are at this attack on local community police officers by a small number of misguided individuals.
He added that "the manner of attack bears the hallmarks of dissident republicans".
Anyone with information is asked to contact detectives at Antrim Road on the non-emergency number 101.
Alternatively the Crimestoppers charity can be contacted anonymously on 0800 555 111.