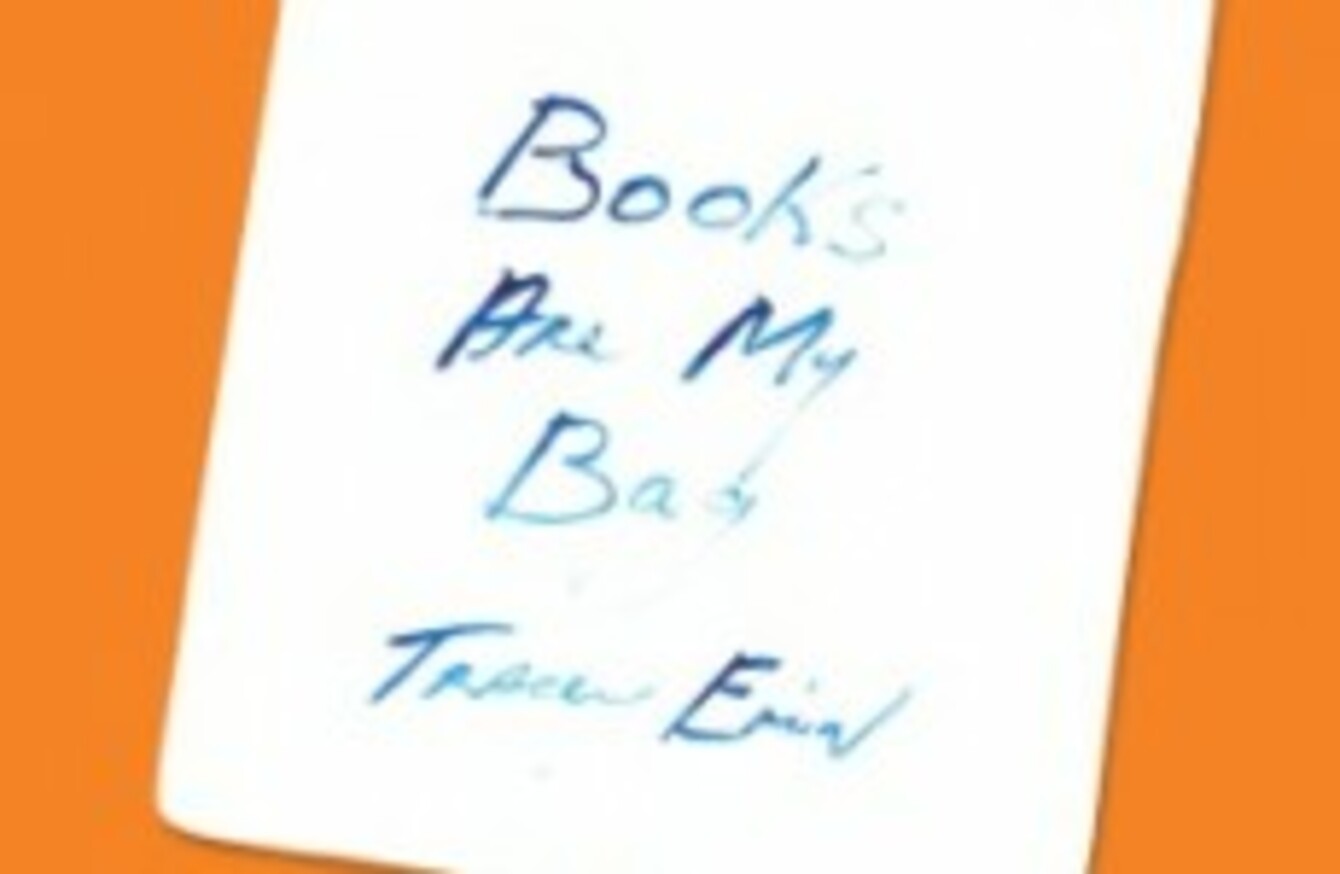 IF YOU LOVE nothing better than browsing the jam-packed shelves at your local bookstore, or if you have a much-used e-reader but still love buying a paperback, then you'll understand what the Books Are My Bag campaign is all about.
The bookselling landscape has changed hugely in recent years, with online retailers like Amazon fulfilling the bookselling role for many consumers.
But a campaign launched last year aims to get people showing off how much they love their local book store, to demonstrate that there's still a massive role for the bricks-and-mortar bookshop.
Books Are My Bag
The Books Are My Bag campaign was launched in April 2013 at the London Book Fair, with over a quarter of a million bags emblazoned with the slogan distributed across the UK and Ireland's chain and independent bookshops.
Now the second iteration of the bag is being launched tomorrow, with artist Tracey Emin stepping in to design the latest version.
Maria Dickenson is the managing director for Dubray Books, and previous to that was the head buyer for Eason's. She agreed that the art of bookselling has changed, but sees how much love people have for physical books in her workplace every day.
She explained that the bag is for people to "celebrate their love for their local bookshop".
Bookshops have organised events to celebrate the launch, with authors – like David Nicholls and Joseph O'Connor – visiting Dubray's stores to meet their readers and sign the bags.
Super Thursday
[image alt="shutterstock_178027373" src="http://cdn.thejournal.ie/media/2014/10/shutterstock_178027373-630x420.jpg" width="630" height="420" credit-url="http%3A%2F%2Fwww.shutterstock.com" credit-source="Shutterstock" caption="Shopping%20for%20books" class="alignnone" /end]
Dickeson noted that the day coincides with "super Thursday", which is the biggest day on the publishing calendar, with 1569 books due to hit the shelves tomorrow.
"You see the highest footfall and highest number of people coming in – with an uplift of about 6% in sales," she said of super Thursday.
"The landscape of bookselling has really changed," acknowledged Dickenson. "All retailers, the recession has had some impact on them. Plus the other challenges of both online retailers of physical books and the e-books side of thing as well."
Adapting to change
"While the market has changed, there is still a very strong role for physical bookshops," asserted Dickenson.
"A statistic I read recently said that with the likes of Amazon, the vast majority of purchases are targeted purchases, meaning the buyer knows what they want. Only 3% of purchases online are from browsing."
She said that you don't get the same experiences browsing online as you get from engaging with a person in a bookshop – like recommendations for other books that you might never have heard of, or which are totally different to your first choice.
#Open journalism No news is bad news Support The Journal

Your contributions will help us continue to deliver the stories that are important to you

Support us now
Dickenson said that 80% of readers value interactions with authors, which is something that Dubray highlights with its regular book signings.
Another way bookstores have adapted to the new ways of selling books is by being proactive about trends.
"A lot of what we do now as booksellers is trend-spotting – watching out for what's happening the world: what's big in the movies, what anniversaries are coming up, what's big in history?"
Then they can present the books to customers along those themes, and open their eyes to new reads in the process.
But Dickenson is certainly not anti-online bookselling. "There's room for everybody," she said. "The e-book is very convenient, particularly when travelling." She added that publishers have been investing in the look and feel of physical books too to make them lovely items to own.
"The element of discovery is something really coming through that people value about bookshops," said Dickenson. "On the internet, you won't necessarily find something different or new that will surprise you."
Do you shop in bookshops?
Poll Results:
I buy both online and in shops (1670)