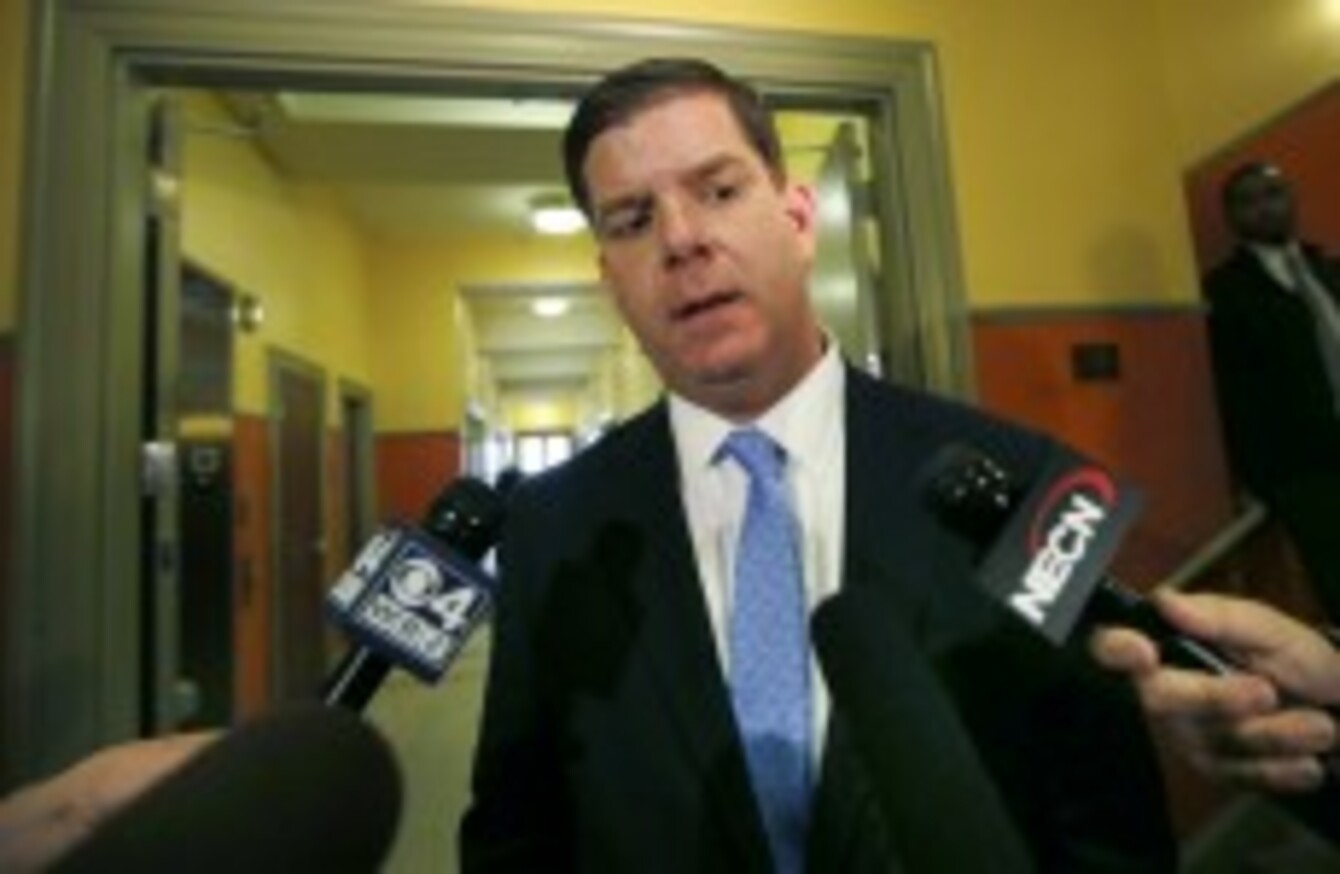 Image: Elise Amendola/AP/Press Association Images
Image: Elise Amendola/AP/Press Association Images
Updated at 3.50pm
THE MAYOR OF Boston has confirmed he won't take part in today's St. Patrick's parade in the city, after the break down of negotiations with organisers aimed at allowing LGBT groups to march openly.
Martin Walsh said he was "disappointed" by the failure of the talks.
The Mayor released the following statement ahead of an Irish-American breakfast event, which was also attended by Taoiseach Enda Kenny.
The St. Patrick's Day parade was born out of the celebration of Evacuation Day, a day set aside to recognize and honor our military and those brave Americans who have banded together for the sake of freedom. And so much of our Irish history has been shaped by the fight against oppression.

As mayor of the city of Boston, I have to do my best to ensure that all Bostonians are free to participate fully in the civic life of our city. Unfortunately, this year, the parties were not able to come to an understanding that would have made that possible.
Walsh had been hoping to negotiate a deal with organisers the South Boston Allied War Veterans Council to allow MassEquality, one of the state's biggest LGBT activist groups, to march openly.
The organisation welcomed Mayor Walsh's move move, with Executive Director Kara Coredini saying she was pleased he had "kept his promise".
"MassEquality had hoped that a small group of LGBT veterans that we work with would have been able to march behind their standard – a rainbow flag – and a banner identifying them as lesbian, gay, bisexual and transgender veterans associated with MassEquality," Coredini said in a statement.
That hope was informed by what many GLIB marchers told us would begin some healing of the wounds created by the harassment and violence they experienced when they marched openly decades ago.

As of this morning, parade organizers were quoted in the media continuing to insist that LGBT marchers hide their sexual orientation. No other group is asked to march without a banner and their standard – not the police, firefighters, or the Irish. A double standard is the status quo and does not represent progress.
The group said however that it was encouraged by the 'small step forward' of the inclusion of a 'diversity' float.
Two parades
Both the Boston and New York parades have been dogged by controversy this year over organisers' banning of openly gay groups.
Two of America's biggest brewing companies, Heineken and the Boston Beer Company (brewers of 'Sam Adams') announced on Friday they would be boycotting the two parades.
A statement from the makers of Sam Adams said:
We were hopeful an agreement could be reached to allow everyone, regardless of orientation, to participate in this parade.

However, given the current status of the negotiations, this may not be possible.
New York Mayor Bill deBlasio also plans to boycott the traditional Fifth Avenue parade in Manhattan, scheduled for tomorrow.
First posted at 3.09pm