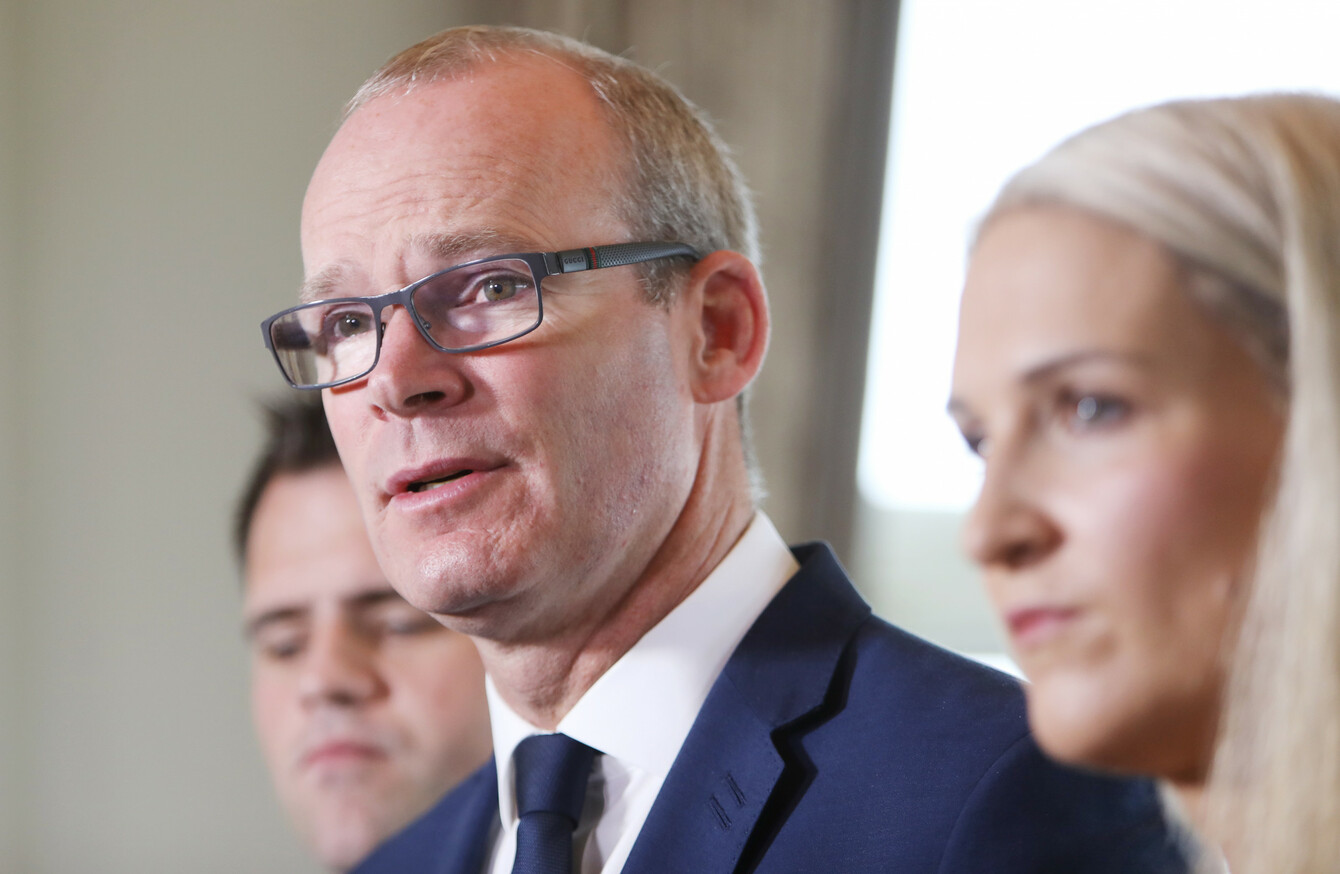 Image: Leah Farrell
Image: Leah Farrell
THE OCTOBER DEADLINE for a Brexit withdrawal deal could be pushed out, if necessary, said Tánaiste Simon Coveney.
Making his comments in Galway this morning, he said the withdrawal agreement is 85% agreed.  
Coveney added that "deadlines are needed  otherwise difficult decisions will just get pushed out and pushed out," adding: "We are running out of time." 
While it is important to stick with the October deadline, he said "if it is necessary to go beyond that, of course people will look at that".
He acknowledged that a number of things were standing in the way of timeline being met, in particular, the party conference season in the UK.
The Conservative party conference will be meeting at the end of September.
The EU taskforce, led by Michel Barnier, is still focused on an end of October deal. 
A final plan is scheduled in for a summit in October, where European politicians are expected to vote on the final Brexit deal. But without any progress on the Irish border issue they're behind schedule already – prompting rumours that the vote could be pushed back to December, even January.
Coveney is of the view there is not enough time to get through the process by the 29 March date, if an agreement on the withdrawal is not locked down soon.
"If it spills over into November I think people will look at that with an open mind, but if it moves beyond then I think the capacity to make decisions and ratify them and prepare for Britain's exiting of the EU in an orderly and successful manner starts to look difficult."
The UK is to leave the European Union on 29 March 2019 – two years to the day since Article 50 was triggered. 
Talks between the two sides have intensified in the last couple of weeks.
He added that there is now a "much more united British Cabinet than they were in May or June – they are united behind the prime minister, and their negotiation position is clear, it is consistent with the white paper of the Chequers agreement. None of that was clear before July".
"We also have a Brexit minister who is a lot more hands on … he is determined, in my view, in finding an agreement, that is not a reflection on previous ministers that is just my impression of the current one," he said, adding that with "flexibility on both sides, a deal can be done, hopefully by the end of October if it needs a few extra weeks so be it".