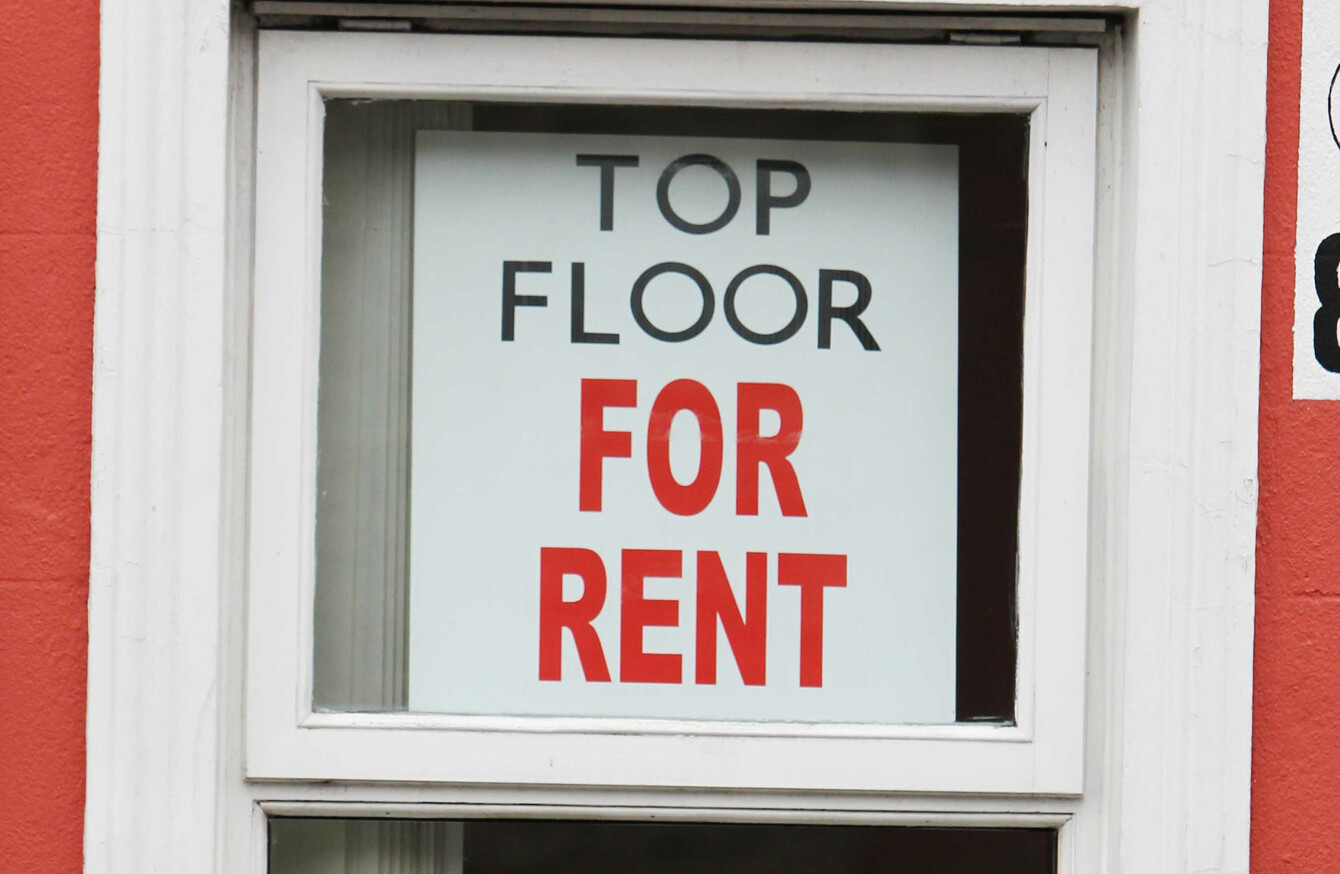 Image: RollingNews.ie
Image: RollingNews.ie
MORE FAMILIES ARE likely to be dependent on government support to afford accommodation after Brexit as rents increase and income growth slows down. 
Speaking later today, Kieran McQuinn, research professor and head of economics at the Economic and Social Research Institute (ESRI) will tell TDs and Senators that Brexit could result in a large number of people moving to Ireland from the UK. 
The Oireachtas Committee on Housing, Planning and Local Government will hear that Dublin in particular would see an increase in housing demand. 
"Brexit induced reductions in income and employment, or increased inwards migration to Dublin, could also have implications for what will soon be the government's main income related social housing support for private renters: Housing Assistance Payment (Hap)," McQuinn will explain.
Eligibility for Hap is determined by a family's disposable income, with maximum limits set on the rent that can be covered. If income and employment growth are slower than anticipated due to Brexit, the numbers of families that qualify for Hap over the coming years will likely be higher than currently expected.
The amount of money the State has to spend on Hap in the capital is also likely to be higher if there is greater migration to Dublin, increasing rents. According to the latest report from Daft.ie, rents in the capital are now 36% higher than their Celtic Tiger peak. 
On the other hand, because Brexit will have an adverse impact on domestic economic activity, it may actually reduce the number of people coming to work in the country which would reduce the demand for housing and lower house price growth according to McQuinn.
Developer-led model
Tom Healy, director of the Nevin Economic Research Institute (Neri), will also speak to the committee, telling them that it really is not possible to predict with any accuracy the net impact of Brexit now. 
However he will tell TDs and senators that the possible or likely impact of migration or investment flows, not only on housing demand but on demand for public services, needs to be considered.
Healy, in his opening statement, will give two reasons why he believes the current approach to the housing crisis is not working: 
It relies excessively on a developer-led model to fill the gap left as a result of systematic winding of public house building over recent decades.
The cost of construction, including development land, poses a major problem for supply.
It is likely, according to Healy, that there will be particular pressure on the rental sector in the Greater Dublin area. 
"On balance, the impact on housing of the UK's withdrawal from the EU may be not far from neutral as negative and positive effects cancel each other out. However, what is true in the aggregate may not be true in particular regions and locations worst affected by Brexit."
You can watch the committee meeting from 11am today here. 
#Open journalism No news is bad news Support The Journal

Your contributions will help us continue to deliver the stories that are important to you

Support us now