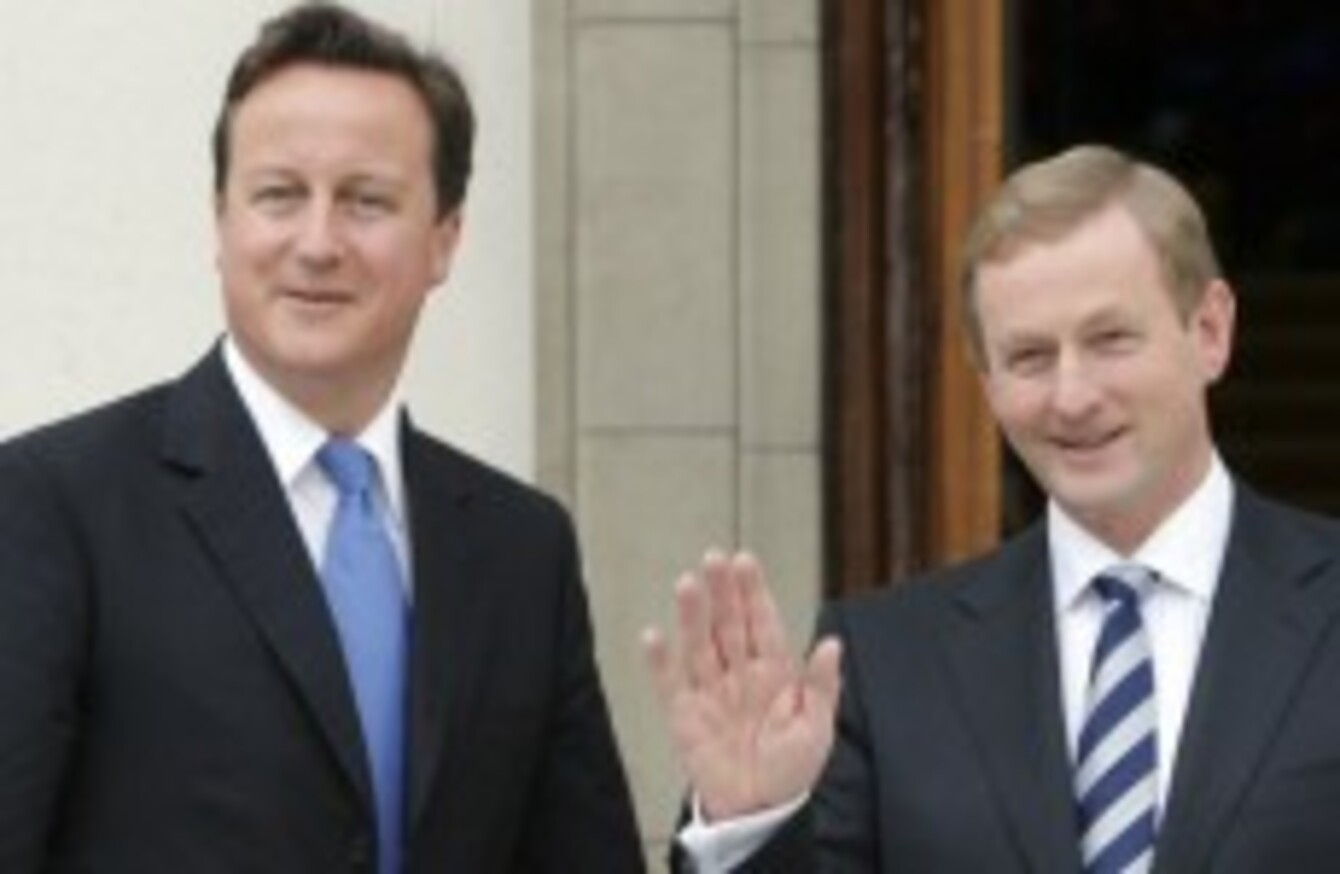 Taoiseach Enda Kenny and Prime Minister David Cameron
Image: Mark Stedman/Photocall Ireland
Taoiseach Enda Kenny and Prime Minister David Cameron
Image: Mark Stedman/Photocall Ireland
A UK EXIT from the European Union would be a "big blow" to Ireland – and would force the government to make some hard decisions about this country's own future within the bloc, one expert says.
Economist Colm McCarthy said if the move went ahead after a planned referendum it would likely push the UK and US – Ireland's two biggest trading partners – closer together, leaving the Republic in a difficult position within the EU.
"If it were to happen I think there would be very serious consequences for Ireland under a number of heads," he said.
"I think Ireland has more at stake in all of this than any other EU member."
McCarthy was appearing before the Oireachtas Joint Committee on European Union Affairs to talk about the implications of the UK turning its back on the EU – a scenario dubbed a "Brexit".
Prime Minister David Cameron has pledged a referendum on the UK's EU membership if the Conservatives are re-elected in May.
McCarthy said one of the key issues if a Brexit happened would be travel between the UK and Ireland as the Republic would effectively became the EU's northern border.
While it was likely Irish and UK citizens would be able to continue the two countries' long-standing policies of free movement, new border controls would need to be put in place for other European nationalities.
"That could be very awkward for the border counties because you could end up with passport controls, you could end up with customs," McCarthy said.
You have suddenly got lots more people marching around in uniforms … and making life awkward."
UK opinion split
Recent polls have shown Cameron's ruling Tories are only likely to win government as part of a coalition, which might cause the referendum to be scuppered.
Public opinion within the UK on leaving the EU has been evenly split over the past year after strong sentiment towards abandoning the union in 2012 and 2013.
More-recent surveys have show UK residents favour staying in the EU but under renegotiated terms.
McCarthy said it would be a "huge blow" if the UK left the EU and the Irish government should get involved in pre-referendum talks with the Conservatives to plan the Republic's response to a Brexit.
It does raise the issue though, how bad would it be to be a European country that's not a member of the European Union?," he said.
"And the answer is not that bad, necessarily – if you cut the right trade deal and the right deals on free movement of capital and free movement of labour.
"You wouldn't have much voice at the table when decisions are made, but many people would argue we don't have much voice anyhow."